Watch MMS Symposium Sessions
Click on a screenshot below to play the corresponding video.
Big Genes and Little Genes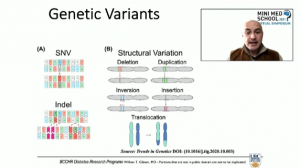 Human height is largely under genetic control, but there is no "height gene." Instead, there are many genes that affect height, and most of them have small effects that add up together with other ones. Presented by Dr. William Gibson, co-discoverer of Cohen-Gibson syndrome, Investigator, BC Children's Hospital; Professor, Department of Medical Genetics, Faculty of Medicine, UBC. | Watch here. 
Scientific Discovery Is Just a Beginning to Helping Children Lead Healthier Lives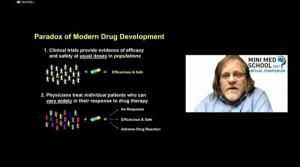 How do we make medications (drugs) safer for all patients? I use the sciences of pharmacology and medical genetics to understand why some people benefit from drugs and others are harmed. Presented by Dr. Bruce Carleton, Investigator & Director, Pharmaceutical Outcomes Programme, BC Children's Hospital; Division Head, Translational Therapeutics, Department of Pediatrics, UBC. | Watch here.
What About COVID-19 and Kids?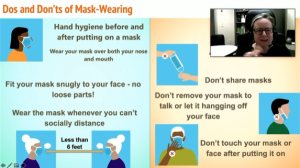 Uncover the health impacts of the COVID-19 pandemic on children. Explore how often infections occur, what the illness looks like in children, the impact on child health and what a vaccine will mean for kids in BC. Presented by Dr. Laura Sauvé, Investigator & medical co-lead for Infection Prevention and Control, BC Children's & BC Women's Hospitals; Clinical Assistant Professor, Division of Infectious Diseases, UBC. | Watch here.
Unlimited Emergencies, Limited Resources: Applying Science to Solve Health System Problems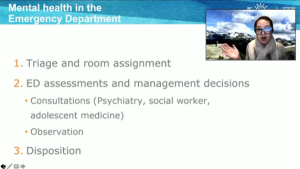 Through an example of a real emergency department problem, learn how to define a health services research question, design a study to answer the question, and use your findings to change how the system works to solve the problem and demonstrate the impact of your intervention. Presented by Dr. Quynh Doan, Investigator & Physician, BC Children's Hospital; Associate Professor, Pediatric Emergency Medicine, UBC. | Watch here.