The Geoffrey L. Hammond Lectureship recognizes investigators at BC Children's Hospital who have made a significant impact on improving the health and well-being of children and families, served as a role model and mentor to junior researchers, trainees and students over the last 10 years, and provided leadership to the community on the Oak Street Campus. 
The BC Children's Hospital Research Institute is pleased to congratulate the 2017 recipient of the Geoffrey L. Hammond Lectureship: Dr. Jan M. Friedman.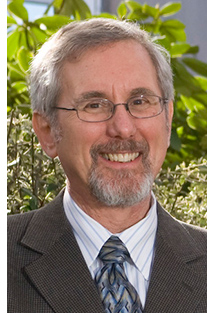 A clinical geneticist and professor of Medical Genetics at UBC, Dr. Friedman received his MD degree from Tulane University in New Orleans and his PhD in Genetics from the University of Washington in Seattle. He joined UBC and the BC Provincial Medical Genetics Program in 1986, and over the past three decades, has held leadership positions at UBC, BC Children's, BC Women's Hospital +  Health Centre, and BC Children's Hospital Research Institute, as well as in national and international scientific societies. 

Through his research, Dr. Friedman pioneered the development and application of cytogenetic and genomic tools to understand the genetic causes and clinical consequences of intellectual disability syndromes. He is the Director of the CAUSES Clinic at BC Children's Hospital, a research clinic that provides genome-wide sequencing  for children and their parents who have complex, undiagnosed disorders and are unable to obtain a diagnosis by standard testing.  

Dr. Friedman has supervised numerous graduate students and postdoctoral fellows, as well as mentoring many medical genetics residents and fellows. He demonstrates a rigorous approach to research and is a tremendous role model for students, junior researchers and everyone who has had the privilege of working with him.