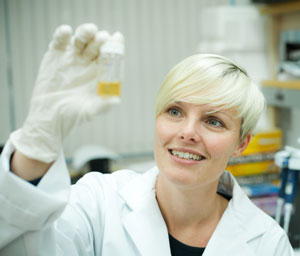 The Nutrition & Metabolism Research Program is committed to improving the understanding of how dietary variables, alone or with genetic deterrents, influence and impact children in reaching their maximum potential for physiological and neurological development and health.
Nutrition-related health problems are addressed from the molecular and cellular level to that of clinical practice and population health. Additional work focuses on innovative nutritional strategies for preventing and managing disease. 
Main Areas of Research:
Maternal nutrition including pregnancy outcome
Infant and child nutrition
Nutrigenetics and nutrigenomics
Immuno-nutrition
Nutritional neurosciences
Metabolic and endocrine disorders
The program engages in a full spectrum of research activities - from concept through explanation of biological action, to pre-clinical and clinical studies - at a single centre. The program's research and expertise is widely relevant to clinical care and supports cross-program and collaborative research. 
The Nutrition & Metabolism Laboratories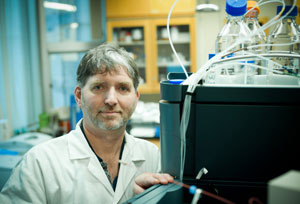 The Nutrition & Metabolism Laboratories have advanced analytical technologies and instrumentation to enable research on metabolic pathways, including nutrients and their metabolites, protein expression and protein post-translational modifications. The analytical technologies enable studies on how life stage, disease or specific dietary components or nutrients, genetic variation or environmental stressors alter metabolites, metabolic pathways and protein function.
Assessment of dietary intake is fundamental in studies seeking to evaluate the relationship between dietary variables or diet-gene interactions and health endpoints in human and applied research. Information on dietary intake from food records or recalls, intake frequencies or other techniques is analyzed using nutrient analysis software, which includes USDA and Canadian nutrient files. 
For more information, contact: nutrition.research@ubc.ca or 604-875-2345 ext. 4896