Objectives
1.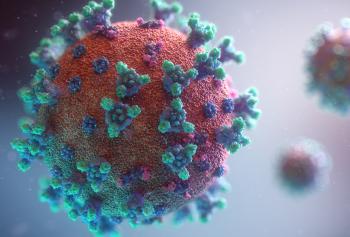 Construct a universal, coordinated strategy for COVID-19 immunology research across BC, via collaboration, and establish (inter)national leadership.
2.  Establish a detailed plan of COVID-19 immunology research and education that will have a direct impact on patient care and/or policy in BC, across Canada and internationally;
3.  Enhance translational immunology educational opportunities for UBC students.
Intended Outcomes
1. Identify the landscape of current COVID-19 immunology research across BC;
2. Determine capabilities and capacity for BC researchers to develop, lead and/or engage in COVID-19 immunology projects, including timelines and a needs assessment;
3. Develop new and/or existing specific collaborations, including national and international collaborations, to enable and facilitate future projects, to maximize research productivity while reducing unnecessary duplication;
4. Provide a unique and highly networked interdisciplinary training environment that merges education in cutting edge scientific approaches to therapy with a deep knowledge of effective implementation strategies for patient care.
Participate
​Researchers from any career stage are welcome to join. Please complete the COVID Immunology Consortium-BC: Research Survey if you wish to join the Consortium and receive updates..
Funding
UBC Faculty of Medicine (COVID-19 Strategic Investment Fund)
Lead
Manish Sadarangani; Department of Pediatrics, UBC; Director, Vaccine Evaluation Center, BC Children's Hospital Research Institute (BCCHR)
Co-ordinator and Point of Contact
James Zlosnik, PhD, jzlosnik@bcchr.ubc.ca
Steering Committee
Catherine Biggs; Department of Pediatrics, UBC; BCCHR
John Boyd; Department of Medicine, UBC; Providence Healthcare Research Institute
Kelly Brown; Department of Pediatrics, UBC; BCCHR
Ramon Klein Geltink; Department of Pathology & Laboratory Medicine, UBC; BCCHR
Pascal Lavoie; Department of Pediatrics, UBC; BCCHR
Megan Levings; Department of Surgery, UBC; BCCHR
Kelly McNagny; Department of Medical Genetics, UBC; Biomedical Research Centre
Josef Penninger; Department of Medical Genetics, UBC; Director, Life Sciences Institute
Theodore Steiner; Department of Medicine, UBC; BCCHR
Stuart Turvey; Department of Pediatrics, UBC; BCCHR
Collaborators
Jean Gelinas; Department of Anesthesiology, Surrey Memorial Hospital
Mypinder Sekhon; Department of Medicine, UBC
Don Sin; Department of Medicine, UBC; Centre for Heart Lung Innovation
Cheryl Wellington; Department of Pathology, UBC