The Dr. Leanne Dahlgren Memorial Scholarship has been named in honour of Dr. Leanne Dahlgren, a BC Children's Hospital investigator who worked tirelessly to improve the health and well-being of families in B.C. Dr. Dahlgren was dedicated to supporting and inspiring promising future health scientists.
Solaya Dofher
"For my scholarship application, I wrote about my personal experiences with juvenile arthritis and the research I conducted into its connection to the microbiome, which we learned about in Mini Med School 2020," said Solaya. "This was a personal topic that I am extremely passionate about and holds a special place in my heart."
"Sharing my story with the Mini Med School team meant a lot to me, and the recognition I received in doing so was truly empowering."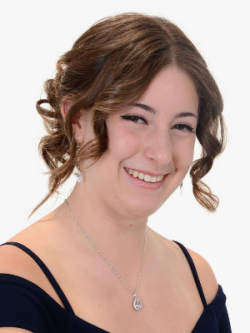 Diagnosed with juvenile idiopathic arthritis (JIA) at a young age, Solaya became very interested in the human body's many systems, and her involvement with Mini Med School inspired her to ask more questions about JIA. Mini Med School was an unforgettable experience for Solaya that opened her eyes to all the unique opportunities in the medical field. This September, she will be attending Queen's University Bader International Study Centre at the Herstmonceux Castle in England where she will be enrolled in the Bachelor of Health Sciences (BHSc) program. 
Solaya is an intelligent, dedicated and talented individual. She excels as an academic, musician and athlete and is incredibly committed to giving back to her community. She has worked as a coordinator with Operation Smile and was also selected to travel to Lima, Peru for medical mission training. Operation Smile provides life-saving reconstructive cleft surgeries and works to increase their overall surgical safety, quality and capacity worldwide. Solaya dreams of continuing her work with Operation Smile as a maxillofacial plastic surgeon. This scholarship will go a long way to helping Solaya achieve her goals.
Isabel Huang
"I feel honoured to receive this scholarship, and I will put it towards reaching my goal of becoming a dietician. In the fall, I will be attending UBC to study Food, Nutrition and Health and hope to enrol in UBC's Dietetics Program later on."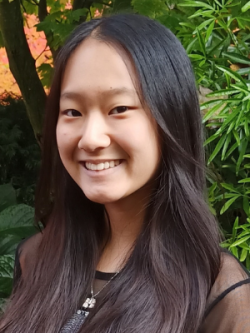 Isabel is a committed individual who demonstrates great dedication to her community and her academic endeavours. She is a top student who consistently makes meaningful contributions to her school and her community at large. Isabel has worked to raise awareness and money for homeless youth in Vancouver, and she was the founder and president of the Youth-to-Youth Wellness Initiative, partnering with Anxiety Canada to host nationwide wellness webinars with licensed therapists. She also developed a virtual healthy cooking club for youth called "Cooking with Isabel," which was driven by her passion for nutrition. 
Mini Med School further developed Isabel's interest in nutrition and heath. She enjoyed learning about the power of our gut and how we can affect our psychological and physical health by making changes our diet. One of Isabel's favourite hobbies is baking, and she particularly enjoys experimenting with healthy alternatives or plant-based recipes. Her passion for baking led her to becoming interested in nutrition and becoming a dietician.
Isabel's future ambition is to work in a private practice to help clients one-on-one with their dietary needs and to achieve their health goals.
Maya Kennedy
"I am so honoured to have received the Dr. Leanne Dahlgren Memorial Scholarship, as it will help me to make the most of my time at university. I'm looking forward to engaging in community service groups on campus and hopefully participating in research come the fall."
Maya's favourite part of Mini Med School was getting to see how ground-breaking research impacts individuals personally. In hearing from leaders in gut health research, she was able to see the "real world" applications of research. She also really enjoyed how Mini Med School exposes attendees to one topic from a variety of perspectives. 
 
Maya is compassionate, inquisitive and has an excellent work ethic, excelling in both academics and athletics. Her dedication to her community shows in all her extracurricular activities. She was a competitive swimmer for seven years and is spending her summer as a swim coach for the Vancouver Vikings. She has also been involved in an extensive array of volunteer opportunities, including her roles as president of Operation Med School Vancouver and vice-president of FLYGirls Vancouver, a team of young girls with a mission to empower youth through education. Last summer, she also worked as a research volunteer with the BC Children's Hospital Vaccine Evaluation Center, to help explore B.C. teachers' views and opinions of vaccinations.
Maya will be attending the University of Pennsylvania in the fall in the Life Sciences & Management Program where she will pursue degrees in biology and economics. Her goal is to become a physician and work to end the relationship between affluence and wellness.
Mini Med School
Mini Med School is a health science youth outreach and public education program with a reputation for being "anything but mini." Attendees have the opportunity to learn about the newest discoveries and innovations in research, interact with world-class scientists and health professionals and explore the diverse careers available in science and medicine.
Learn more: www.minimedschool.ca