Discovery Talks are the research community's international seminar series. Featuring influential research leaders from around the globe, the series promotes knowledge exchange, fosters international collaborations and showcases the latest innovations in research. 
The Brain, Behaviour & Development Theme at BC Children's Hospital presents:
 

Neuronal Connectivity: A really cool model for community partner-academic neurology network for epilepsy care in Ontario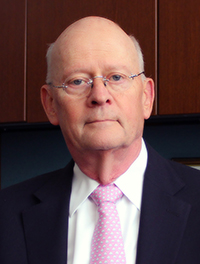 Dr. O. Carter Snead, MD, FRCPC
Clinician Scientist, the Hospital for Sick Children;
Professor, Departments of Paediatrics, Pharmacology, and Medicine (Neurology), University of Toronto

Learning Objectives:
Understand the Ontario Epilepsy Network
Understand how Project ECHO Epilepsy Across the Life Span in Ontario enhances epilepsy care throughout the province 
 
Schedule
The seminar is scheduled for Friday, December 14, 2018, 10 - 11 a.m. at the Chan Centre for Family Health Education, BC Children's Hospital Research Institute (Map). Refreshments will follow in the Chieng Family Atrium. 

Missed the talk? Watch the presentation online. 
Participate
Discovery Talks is accredited as a self-approved group learning activity (Section 1) as defined by the Maintenance of Certification program of the Royal College of Physicians and Surgeons of Canada. CME credits are available for all participants.
About the Speaker
Dr. Snead's major clinical and research interest is in Pediatric Epilepsy. He developed the epilepsy surgery program at SickKids and has pioneered the use of this surgical therapeutic modality in children with medically refractory epilepsy. He is an expert in animal models of epilepsy and has developed an animal model of infantile spasms in Down syndrome. More recently, Dr. Snead has spearheaded the Ontario Provincial Epilepsy Strategy and is co-lead of Project ECHO Ontario – Epilepsy Across the Life Span.

Project ECHO is a lifelong learning and guided practice model that revolutionizes medical education and exponentially increases workforce capacity to provide best-practice specialty care and reduce health disparities. The heart of the ECHO model is its hub-and-spoke knowledge-sharing networks, led by expert teams who use multipoint videoconferencing to conduct virtual clinics with community providers. In Ontario, end to end epilepsy care is being provided by the Ontario Epilepsy Network and Project ECHO, Epilepsy Across the Life Span
Video Library
Video recordings of previous lectures are available online: Video Library. These may be useful for classes, or of interest to those who are unable to attend events. 

For more information, contact please comm@bcchr.ca.