Discovery Talks are the research community's international seminar series. Featuring influential research leaders from around the globe, the series promotes knowledge exchange, fosters international collaborations and showcases the latest innovations in research. 
The Healthy Starts Theme at BC Children's Hospital presents:

The high energy costs of childhood brain development: An unrecognized lever for obesity prevention?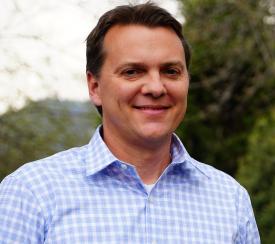 Dr. Christopher Kuzawa, PhD
Professor and Faculty Fellow, Institute for Policy Research
Department of Anthropology, Northwestern University
Learning Objectives:
How the energy costs of human brain development and how this has influenced the
evolution of childhood growth 

Possible links between the energy expended on the brain and risk of weight gain

Possible educational or other interventions that could reduce weight gain by stimulating
brain energy expenditure
 
Schedule
The seminar is scheduled for Wednesday, February 5, 2020, 2:15 to 3:30 p.m. at the Chan Centre for Family Health Education, BC Children's Hospital Research Institute (Map). Refreshments will follow in the Chieng Family Atrium. Everyone is welcome! Click here to RSVP

This keynote presentation is part of the annual Healthy Starts Research Day. 
Participate
Discovery Talks is accredited as a self-approved group learning activity (Section 1) as defined by the Maintenance of Certification program of the Royal College of Physicians and Surgeons of Canada. CME credits are available for all participants.
About the Speaker
Dr. Christopher Kuzawa is a biological anthropologist with interests in developmental biology, human evolution and health. He is a Professor of Anthropology and Faculty Fellow with the Institute for Policy Research at Northwestern University, located outside Chicago, US. Dr. Kuzawa's research explores developmental influences on adult biology and health, the psychobiology of human fatherhood, non-genetic forms of biological inheritance, and the energetics and evolution of the human brain. He is an elected member of the US National Academy of Sciences and the American Academy of Arts and Sciences. He co-directs the Health Inequality Network of the Human Capital and Economic Opportunity Working Group and serves on the Advisory Committee for the Directorate for Social, Behavioral and Economic Directorate of the National Science Foundation of the US. Dr. Kuzawa received his PhD in Anthropology and MSPH in Epidemiology from Emory University. 
Video Library
Video recordings of previous lectures are available online. These may be useful for classes, or of interest to those who are unable to attend events. 

For more information, contact please comm@bcchr.ca.