Discovery Talks is an international seminar series featuring influential research leaders from around the globe. The series promotes knowledge exchange, fosters international collaborations and showcases the brightest minds in research.
Watch Discovery Talks
Click on a screenshot below to play the corresponding video.
Neuronal Connectivity: A Really Cool Model for Community Partnership — Academic Neurology Network for Epilepsy Care in Ontario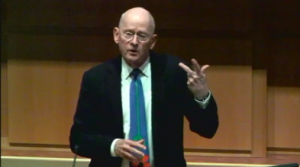 Hear a brief overview of seizures, epilepsy, and epilepsy prevalence. Next, learn about the Ontario Epilepsy Network and how it works. Presented by Dr. O. Carter Snead, Clinician Scientist, the Hospital for Sick Children; Professor, Departments of Paediatrics, Pharmacology, & Medicine (Neurology), University of Toronto. | Watch here.
Development of the Emotional Brain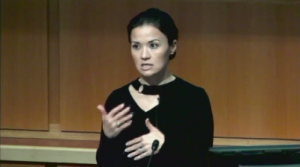 Explore the effects of early childhood experiences on the amygdala and the subsequent impact on emotion and emotional dysregulation. Presented by Dr. Nim Tottenham, Associate Professor of Psychology & Director, Developmental Affective Neuroscience Laboratory, Columbia University. | Watch here.
Cell Phone Use While Driving: Prevalence, Policy Evaluation, and Technological Intervention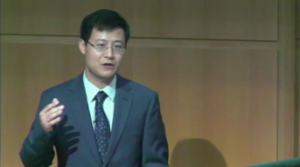 Discover the 3 E's of prevention when it comes to cell phone use while driving, learn the most up-to-date statistics showing the differences in cell phone use while driving between countries and the effects on fatal car crash numbers, and hear about the three domains of distraction. Presented by Dr. Motao Zhu, Associate Professor of Pediatrics at Nationwide Children's Hospital and the Ohio State University College of Medicine. | Watch here.
CAR T-Cells for Cancer: Current Concepts and Future Prospects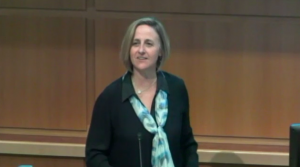 Dr. Mackall discusses immunotherapies for childhood cancer and gives an overview of research with which she has been involved. Presented by Dr. Crystal Mackall, Ernest & Amelia Gallo Family Professor of Pediatrics & Medicine, Stanford University; Founding Director, Stanford Center for Cancer Cell Therapy. | Watch here.
Developmental Origins of Pediatric Obesity and Diabetes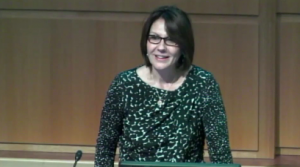 Investigate the impacts of type 1 and type 2 diabetes on the health of American children, which includes an alarmingly high likelihood of developing diabetes-related complications and comorbidities. Also, learn about the intrauterine effects of obesity and diabetes on children. Presented by Dr. Dana Dabelea, Conrad M. Riley Endowed Professor, Epidemiology & Pediatrics, Colorado School of Public Health, University of Colorado. | Watch here.
Systems Thinking for Obesity Prevention: Whole of Community-Based Childhood Obesity Prevention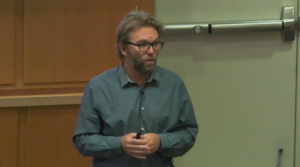 Dr. Allender presents a fascinating application of systems thinking to obesity prevention in children. Even though there are complex drivers (or causes) of childhood obesity, we do have ways of combatting the problem. Presented by Dr. Steven Allender, Professor, Faculty of Health, School of Health & Social Development, Deakin University. | Watch here.
Control of Pathogen Colonization by Host Immunity and Microbiota in the Gut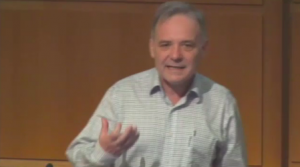 Learn about various diseases that have been linked to the gut microbiome, and explore the ways that microbiota and pathogens regulate each other. Presented by Dr. Gabriel Núñez, Paul de Kruif Endowed Professor, Department of Pathology, University of Michigan. | Watch here.
Making Research More Useful: Reproducibility, Translation, and Incentives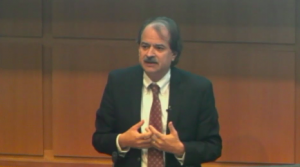 "How do we correct and deal with the medical misinformation mess?" In the context of the reproducibility crisis, Dr. Ioannidis explains the importance of meta-analyses, but also how meta-analyses can present unique problems. Also, learn the eight features of useful research. Presented by Dr. John Ioannidis, Professor, Medicine & Health Research & Policy; Co-Director, Meta-Research Innovations Center, Stanford. | Watch here.
Psychiatric Genetics: From Genome to Phenome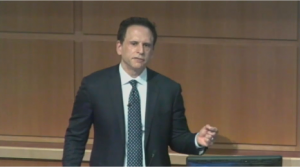 Explore the latest research in psychiatric genetics. And find out why the clinical boundaries between different psychiatric conditions are not as clear as we thought. Presented by Dr. Jordan Smoller, MGH Trustees Endowed Chair, Psychiatric Neuroscience; Professor, Psychiatry, Harvard Medical School; Professor, Department of Epidemiology, Harvard T. H. Chan School of Public Health. | Watch here.
Parent Training for Disruptive Behaviour in Autistic Children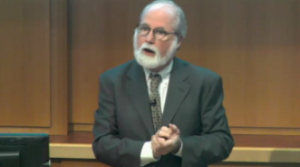 Learn about the main features of autism and updates to what we know about autistic individuals. Find out about recent research that looked at the impacts of risperidone and parent training on the behaviours of autistic children. Presented by Dr. Lawrence Scahill, Professor of Pediatrics, Marcus Autism Center, Emory University. | Watch here.
Improving the Outcome for Children With Cancer: The Costs of Risk Aversion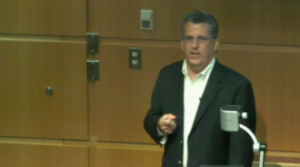 Dr. Adamson discusses the role of the IGF-1 pathway in cancer and the risks associated with cancer, cancer treatment, and cancer research in children. Presented by Dr. Peter C. Adamson, Professor of Pediatrics & Pharmacology, Children's Hospital of Philadelphia; Chair, Children's Oncology Group. | Watch here.
Maternal and Environmental Influences on the Fetal Epigenome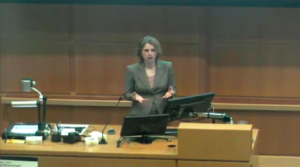 Hear about the Harvard Epigenetic Birth Cohort and the epigenetic effects of maternal smoking, BPA exposure, depression, and diet on fetal development and health outcomes. Presented by Dr. Karin B. Michels, Professor & Chair, Department of Epidemiology, Fielding School of Public Health, University of California. [Note: the sound quality improves around 4:00 minutes.] | Watch here.
To Succeed, We Must Often Fail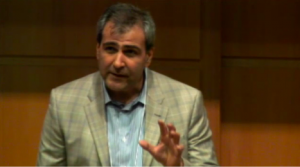 "The master has failed more times than the beginner has even tried." Dr. Bhandari talks about what it takes to achieve your goals and SUCCEED. Learn about the gifts of failure, what failure can teach you about yourself, and how to follow your internal light regarding questions about what to focus on in life. Presented by Dr. Mohit Bhandari, Professor, Division of Orthopaedic Surgery & University Scholar, McMaster University. | Watch here.