The Scientific Advisory Board provides strategic insight into BC Children's Hospital Research Institute's scientific direction.
The Scientific Advisory Board provides consultation and advice to the Research Institute's Executive Director with the objective of sustaining and strengthening child health research nationally and internationally and its translation to achieve benefits to children and families. 
Members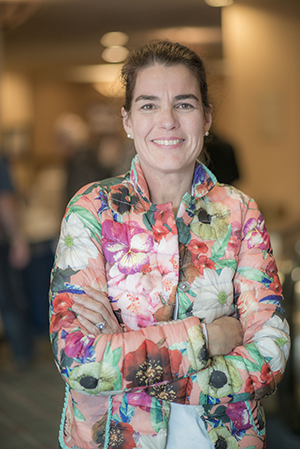 Dr. Astrid Guttmann, MDCM, FRCPC, MSc
Professor, Paediatrics, Health Policy and Public Health, University of Toronto
General Paediatrician and Senior Scientist, Hospital for Sick Children
Senior Scientist and Chief Science Officer, ICES
Dr. Guttmann was recently named inaugural co-executive director of the University of Toronto's Edwin S. H. Leong Centre for Healthy Children, a new research centre focused on improving health equity for children and their families.  
Dr. Guttmann's research aims to improve inequities in child health through population-based studies that inform or evaluate health and mental health system programs and policies. She has held three salary awards including a research chair from the Canadian Institutes for Health Research in Reproductive, Child and Youth Health Services and Policy Research. Current grant funded work includes a large-scale evaluation of Canadian refugee resettlement models assessing long-term refugee health and social outcomes, and work with Southern Ontario First Nations around prenatal opioid use. Dr. Guttmann co-leads MHASEF, a government funded data and research initiative at ICES, which has built capacity to report on and evaluate the Ontario Mental Health and Addictions Strategy and related programs.  
She sits on several scientific and policy advisory committees, including the UCL Great Ormond Street Hospital Institute of Child Health's International External Advisory Board, and the Ontario Provincial Council for Maternal and Child Health.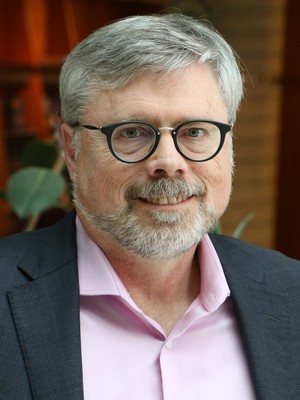 Dr. Terry Klassen, MD, MSc, FRCPC
Professor, Pediatrics and Child Health, University of Manitoba
CEO and Scientific Director, Childrens Hospital Research Institute of Manitoba
Academic Director, George and Fay Yee Centre for Healthcare Innovation
Dr. Klassen is a highly regarded clinician scientist and pediatric emergency physician who has had a highly successful academic leadership career in a variety of areas. He is well known for excellence in clinical trials, as well as knowledge synthesis and translation. He is the co-founder of PERC and went on to lead the creation of a Network of Centres of Excellence in Knowledge Mobilization, Translating Emergency Knowledge for Kids (TREKK), which he currently directs. Through TREKK and PERC, Dr. Klassen has been able to create and disseminate knowledge, resulting in fewer hospital admissions for children with croup.
Dr. Klassen serves on the KidsCAN steering committee and has a strong vision to align pediatric research efforts across the country. In recognition of his lifetime contributions, he was inducted into the National Academy of Medicine in 2010 in the foreign associate category. He is also a fellow of the Canadian Academy of Health Sciences. His research has had a large impact on the practice of pediatric emergency medicine, which was recognized when he received a 2011 Canadian Institutes of Health Research (CIHR) and Canadian Medical Association Journal Top Canadian Achievements in Health Research Award.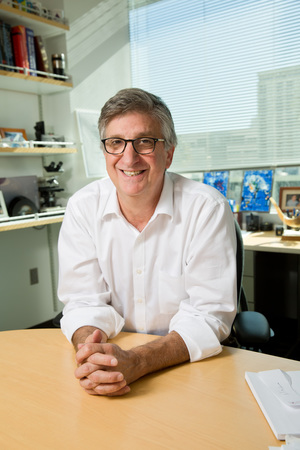 Dr. Pat Levitt, PhD
Chief Scientific Officer, Vice President and Director, The Saban Research Institute, Children's Hospital Los Angeles (CHLA)  
Simms/Mann Chair, Developmental Neurogenetics, CHLA
W. M. Keck Provost Professor, Neurogenetics, Keck School of Medicine, University of Southern California
Dr. Levitt is an elected member of the National Academy of Medicine, and an elected fellow of the American Association for the Advancement of Science and the Dana Alliance for Brain Initiatives. He is a senior fellow at the Center on the Developing Child at Harvard University, and serves as Co-Scientific Director of the National Scientific Council on the Developing Child, a policy council that assists policy makers, service providers and business leaders in making investments in child brain and physical health programs.
Dr. Levitt has been funded continuously by the National Institutes of Health and numerous private foundations since 1982. His basic and clinical research focuses on identifying the factors that assure healthy development of brain architecture involved in learning and emotional and social behaviour. Specific projects address how toxic stress responses in human infants and toddlers may be detected very early on in order to develop best practices for promoting resilience and better prevention and intervention. He also engages families in research who have a child with autism and co-occurring medical conditions, such as gastrointestinal disorders. 
He has published over 300 scientific papers and has served on the editorial boards of 10 scientific journals — including his current role as editor-in-chief of Mind, Brain, and Education.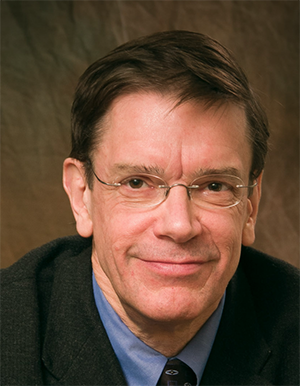 Dr. Roderick R. McInnes, CM OOnt, MD, PhD
Director, Lady Davis Institute, Jewish General Hospital
Alva Chair in Human Genetics and Professor, Human Genetics and Biochemistry, McGill University
Dr. McInnes has made important contributions to understanding the molecular basis of retinal and eye development, identification of genes and processes associated with retinal degeneration, and knowledge of synaptic proteins that modulate ion channels in the nervous system. He is one of three co-authors of the 5th, 6th, 7th and 8th editions of the classic textbook, Thompson and Thompson's Genetics in Medicine, for which the authors received the 2015 American Society of Human Genetics Award for Excellence in Human Genetics Education. 
In 2010, Dr. McInnes was President of the American Society of Human Genetics. He is a fellow of the Royal Society of Canada and the Canadian Academy of Health Sciences (CAHS). He was appointed to the Order of Ontario in 2008 and the Order of Canada in 2009. Dr. McInnes was the Acting President of the Canadian Institutes of Health Research in 2017-2018. In 2019, he received the Paul Armstrong Lecture Award from the CAHS for leadership in advancing health sciences, and the Research Canada Leadership in Advocacy Award for championing health research at the national level.