The Scientific Advisory Board provides strategic insight into BC Children's Hospital Research Institute's scientific direction.
The Scientific Advisory Board provides consultation and advice to the Research Institute's Executive Director with the objective of sustaining and strengthening child health research nationally and internationally and its translation to achieve benefits to children and families. 
Members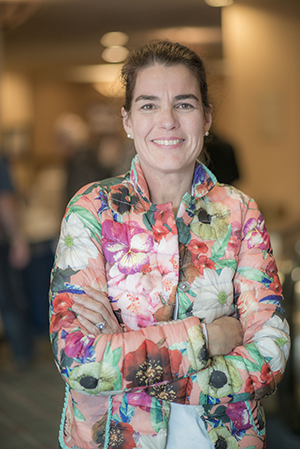 Dr. Astrid Guttmann, MDCM, FRCPC, MSc
Professor, Institute of Health Policy, Management and Evaluation + Professor, Epidemiology Division, Dalla Lana School of Public Health, University of Toronto
Co-Director, Edwin S.H. Leong Centre for Healthy Children, University of Toronto
General Paediatrician and Senior Scientist, Hospital for Sick Children
Senior Scientist and Chief Science Officer, ICES
Dr. Astrid Guttmann's research aims to improve inequities in child health through population-based studies that inform or evaluate health and mental health system programs and policies. She has held three salary awards including a research chair from the Canadian Institutes for Health Research in Reproductive, Child and Youth Health Services and Policy Research. Current grant funded work includes a large-scale evaluation of Canadian refugee resettlement models assessing long-term refugee health and social outcomes, and work with Southern Ontario First Nations around prenatal opioid use. Dr. Guttmann co-leads MHASEF, a government funded data and research initiative at ICES, which has built capacity to report on and evaluate the Ontario Mental Health and Addictions Strategy and related programs. She sits on several scientific and policy advisory committees, including the UCL Great Ormond Street Hospital Institute of Child Health's International External Advisory Board, and the Ontario Provincial Council for Maternal and Child Health.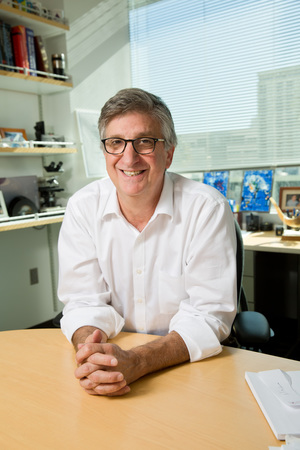 Dr. Pat Levitt, PhD
Chief Scientific Officer, Vice President and Director, The Saban Research Institute, Children's Hospital Los Angeles (CHLA)  
Simms/Mann Chair, Developmental Neurogenetics, CHLA
W. M. Keck Provost Professor, Neurogenetics, Keck School of Medicine, University of Southern California
Dr. Pat Levitt is an elected member of the National Academy of Medicine, and an elected fellow of the American Association for the Advancement of Science and the Dana Alliance for Brain Initiatives. He is a senior fellow at the Center on the Developing Child at Harvard University, and serves as Co-Scientific Director of the National Scientific Council on the Developing Child — a policy council that assists policymakers, service providers, and business leaders in making investments in child brain and physical health programs. Dr. Levitt has been funded continuously by the National Institutes of Health and numerous private foundations since 1982. His basic and clinical research focuses on identifying the factors that assure healthy development of brain architecture involved in learning, emotional behaviour, and social behaviour. Specific projects address how toxic stress responses in human infants and toddlers may be detected very early in order to develop best practices for promoting resilience and better prevention and intervention. He also engages families in research who have an autistic child and co-occurring medical conditions (e.g., gastrointestinal disorders). He has published over 300 scientific papers and has served on the editorial boards of 10 scientific journals, including his current role as editor-in-chief of Mind, Brain, and Education.