There are approximately 1-2 kids with developmental coordination disorder in every Canadian classroom. A new study finds that when these kids are given a choice regarding their own treatment goals, the outcomes are likely to be better.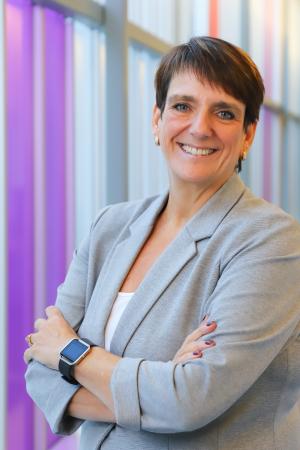 Developmental coordination disorder (DCD) is an under-diagnosed neurodevelopmental disorder that affects motor coordination and movement in 5-6 per cent of school-aged children. Without intervention, most of these individuals will continue to have motor coordination difficulties as adults.
"Children with DCD might have difficulties with writing, drawing and using scissors. Some may have a hard time completing self-care activities, such as tying shoes or brushing teeth, and many have difficulty learning to swim or ride a bicycle," said Dr. Jill Zwicker, an investigator and occupational therapist at BC Children's Hospital.
Developmental coordination disorder interferes with schoolwork, daily activities, and play — a child's primary occupation.
More than a motor problem
At least half of all children with DCD also have attention deficit hyperactivity disorder (ADHD), and many have learning disabilities. DCD is much more common in children who were born preterm and in autistic children.
With repeated unsuccessful attempts to learn motor skills, children with DCD often give up or avoid physical activities. Their self-esteem plummets and they may experience symptoms of anxiety and depression. What begins as a motor problem often leads to poor mental and emotional health as well. On account of their differences, kids and teens with DCD may become targets of teasing and bullying, which can further contribute to problems with self-esteem, depression, and anxiety.
Helpful coping strategies can be learned through occupational therapy, physiotherapy, speech therapy and/or psychological support. And, according to recent research published by Dr. Zwicker and her team in the Canadian Journal of Occupational Therapy, children with DCD are likely to experience better outcomes if they get to choose which treatment goals they want to pursue.
Flexible, individualized interventions for children with DCD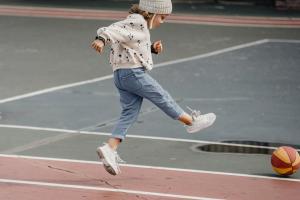 An evidence-based occupational therapy program called Cognitive Orientation to Occupational Performance (CO-OP) focuses on learning new skills and is one of the DCD interventions recommended by international experts. CO-OP intervention is activity-oriented and tailored to the individual, solves motor performance difficulties using cognitive strategies, and enables skill acquisition.
Little research has been done, however, to determine which types of treatment goals young patients are most interested in achieving during occupational therapy programs such as CO-OP. Dr. Zwicker and her team set out to determine which types of goals children with DCD choose most often and which types of strategies are most commonly used by occupational therapists to help these patients achieve their goals.
There were 50 participants in the researchers' study between eight and 12 years old who had all been diagnosed with DCD. Each participant chose three goals to focus on during their 10-week-long CO-OP intervention, for a total of 150 goals. The majority of these goals were leisure- or play-based (for example, playing basketball), followed by productivity goals (for example, handwriting), and the least common were self-care goals (for example, tying shoes).
"Treatment goals are often selected by parents, teachers or therapists. But we found that these goals are often different from those the child would first like to tackle. Given the choice, kids will usually pick goals related to play or leisure activities, and this can be used to their own advantage," said Dr. Zwicker.
If a child really needs to improve their printing skills, for example, that goal can be addressed in the treatment session after working on preferred play- or leisure-based goal. This makes it easier for them to be motivated to tackle these other goals.
"When play is improved and the child's confidence increases, the benefits are wide-ranging," said Dr. Zwicker.
"The child is more likely to want to take part in social activities, participate in recess and sports at school, and much more. Belief in themselves can set the stage for many more rewarding accomplishments."
Next steps for CO-OP and DCD
While CO-OP intervention for DCD has been around for over two decades, it is not yet standard of care. Dr. Zwicker and her team are building evidence to advocate for the use of CO-OP as the primary intervention for children with DCD within the public health care system.
As part of their next stage in research, they will be examining how the brain changes after the CO-OP intervention. The team has already found that the CO-OP program leads to improved connectivity, structure and volume in brain regions associated with improved motor skills.
"We're seeing these improvements behaviorally, but also at a neurological level. Interestingly, one of the brain regions involved in this improvement is associated with satisfaction and happiness," said Dr. Zwicker.
Key message for parents
Dr. Zwicker wants parents to know that treatment is available for children struggling with motor problems. If you have any worries about your child's motor skills, your family doctor can provide a referral to occupational therapy.
For more information about DCD, please check out CanChild.
And for more information about the Zwicker Lab, click here.
Before and After videos: Occupational therapy for DCD
The first video shows a child skipping before receiving occupational therapy for DCD. The second video shows the same child skipping after receiving occupational therapy for DCD:

Do you have a question about this article or other BCCHR news?