New research by Dr. Shannon Zaitsoff, Dr. Jennifer Coelho and their team suggests that body-checking behaviours — like frequent weighing or scrutinizing one's body in the mirror — could be key targets for eating disorder prevention programs.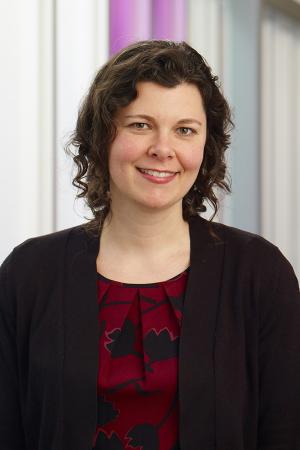 Eating disorders such as anorexia nervosa and bulimia nervosa typically develop during adolescence and are associated with significant negative physical and mental health outcomes. Anorexia nervosa impacts 1.5 per cent of Canadian adolescents, while bulimia nervosa is diagnosed in 4.5 per cent. 
Levels of undiagnosed or subclinical disordered eating, however, are thought to be much higher. For example, a recent study among high school students found that over 64 per cent of females and 45 per cent of males exhibited disordered eating behaviours. 
Eating disorders are notoriously difficult to treat. There are new guidelines for treatment of eating disorders in children and adolescents, with strong evidence for some treatment approaches. However, up to 40 per cent of patients experience relapse, and eating disorders often extend into adulthood. 
In children and youth, eating disorders come with a high risk of permanent medical consequences. This can include osteoporosis or stunted growth as a result of malnutrition. Even more concerning, eating disorders have the highest mortality rate of all psychiatric disorders. 
While the current standard of care involves recognizing and treating the eating disorder once it's already entrenched, experts are eager to develop ways to prevent eating disorders before they begin. To do so requires an in-depth understanding of the thoughts and behaviours that lead to eating disorder onset. 
Eating disorder research at BC Children's and SFU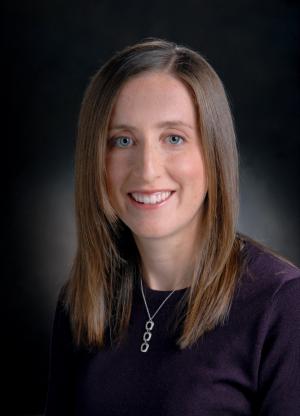 Dr. Shannon Zaitsoff, a researcher and psychologist at Simon Fraser University, and Dr. Jennifer Coelho, a researcher and psychologist at BC Children's Hospital, collaborated on a project to understand the factors involved in eating disorder onset.
Dr. Zaitsoff, Dr. Coelho and their colleagues recruited 238 adolescent research participants from three B.C. high schools for a study that looked at body-checking behaviours and disordered eating. The participants completed the Eating Disorder Questionnaire and Body Checking Questionnaire at the start of the study and again four months later. 
The researchers found that body-checking behaviours such as frequent weighing, inspecting body parts in the mirror, and measuring body parts for thinness or muscle growth preceded an increase in disordered eating in adolescents. 
While previous research had established that those with eating disorders display body-checking behaviours, it was less clear whether the behaviours start before the onset of disordered eating or once the eating disorder had already begun. 
"We found that body-checking behaviours arise months before eating disorder symptoms increase, for both females and males, indicating that these behaviours might be causing or contributing to the pathology," said Dr. Coelho. 
"While a certain amount of body checking can be seen as normal in teens, frequent body checking appears to put them at greater risk for developing eating disorder symptoms."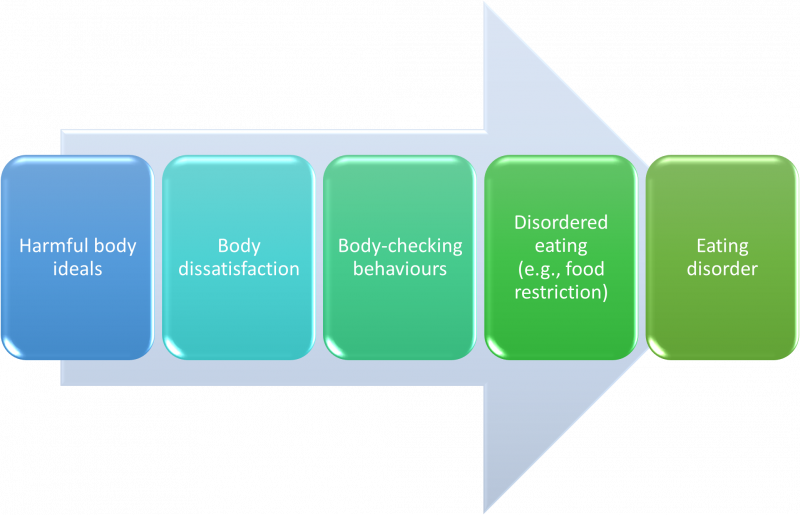 A new way to approach eating disorder treatment and prevention
The team's longitudinal findings suggest that for youth who engage in body-checking behaviours, it may be possible to prevent development of further eating disorder symptoms. 
"Programs that target body-checking behaviours could be very successful at preventing eating disorders when they are most likely to start — in adolescence. The best eating disorder prevention program would not only help reduce body checking, but would empower teens to reduce internalization of harmful and unrealistic body ideals," said Dr. Coelho. 
These harmful body ideals are thought to drive body-checking behaviours in the first place. When a teen becomes dissatisfied with their bodies and preoccupied with body shape and weight, this leads to frequent body checking and then to disordered eating.
The next steps will be 1) for additional research to support the findings of Dr. Zaitsoff and Dr. Coelho, and 2) further development and testing of prevention programs that target body-checking behaviours. 
"The best outcomes for eating disorder treatment occur for those with a shorter duration of illness. If prevention programs can target body-checking behaviours and the thoughts and concepts that support them — well before eating disorder onset — we can reduce the likelihood of disordered eating and improve the well-being of adolescents," said Dr. Coelho.
Do you have a question about this article or other BCCHR news?