When Punit Virk was an undergraduate student at the University of Alberta, one of the biggest difficulties he found was knowing where to go for mental health support. 
"For many young people, problems with mental health are still stigmatized and some may even lack the language to describe what it is they need, let alone where to start looking," says Virk.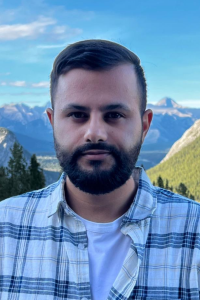 Once he graduated, Virk knew he wanted to make this process easier and help others in need of mental health resources. That's when he found out about Dr. Quynh Doan's work at BC Children's Hospital on the HEARTSMAP mental health assessment tool.
After graduating in 2015, Virk contacted Dr. Doan about her work and was accepted onto her team as a master's student. The goals of his master's and doctoral projects have been to adapt the clinical HEARTSMAP tool into user-centered versions for both children and adolescents (MyHEARTSMAP), as well young adults pursuing post-secondary education (HEARTSMAP-U). 
Today, Virk is in his final year of doctoral studies under the supervision of Dr. Doan and Dr. Anne Gadermann, and is the recipient of BCCHR's Outstanding Achievement Award by a Doctoral Student.
Over the course of his doctoral studies, Virk has furthered the work of mental health screening and early detection by not only piloting the HEARTSMAP-U tool among young adults, but also crafting validation procedures that have allowed him to champion the voices of diverse and systemically excluded student voices in his work.
"HEARTSMAP-U is so much more than a digital mental health screening tool," says Virk. "The aim is to empower young adults to self-identify what their mental health needs are and equip them with the resource literacy they need to connect with services specific to their own situation." 
The impetus for his doctoral project came early on in his studies when Virk assisted Dr. Doan as she demonstrated the HEARTSMAP and MyHEARTSMAP tools for use in the BC Children's Hospital Emergency Department to then president and vice-chancellor of University of British Columbia, Santa Ono.
Virk recalls that Ono's very first question was whether the tool could be adapted for university students.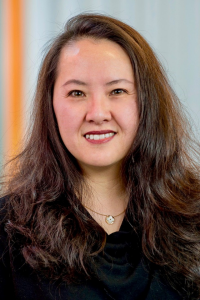 "Virk has demonstrated considerable persistence and dedication over the course of his postgraduate career," says Dr. Doan, who is also the interim senior executive director of BCCHR.
"His reflexivity and ability to situate himself amid broader social contexts — such as ethnicity, gender, and sexuality — within the context of his research has supported his ability to empower and address the mental health needs of marginalized and at-risk young people.
Outside of the academic sphere, Virk continues to prove himself a leader in promoting better mental health-care standards, strategies, and services through his participation on prominent committees in the sector. He was selected as one of 35 international experts on a committee tasked with developing Canada's first national standard for post-secondary student mental health and well-being.
Virk has also proven his commitment to mentorship as a participant in the UBC's Research Experience Program from 2017 to 2022. Virk worked with undergraduate students on their own research projects, earning him the 2022 Mentor of the Year award out of 116 peers.
Once his studies and dissertation are finished, Virk is considering medical school to become a clinician researcher.
"This path could allow me to help others in a real and immediate way as a clinician, but also as a researcher to improve the broader general well-being of the populace."
Everyone will be invited to attend the fall 2022 Celebrating Research Excellence Award Ceremony on Nov. 25, where all our recipient accomplishments will be formally acknowledged.