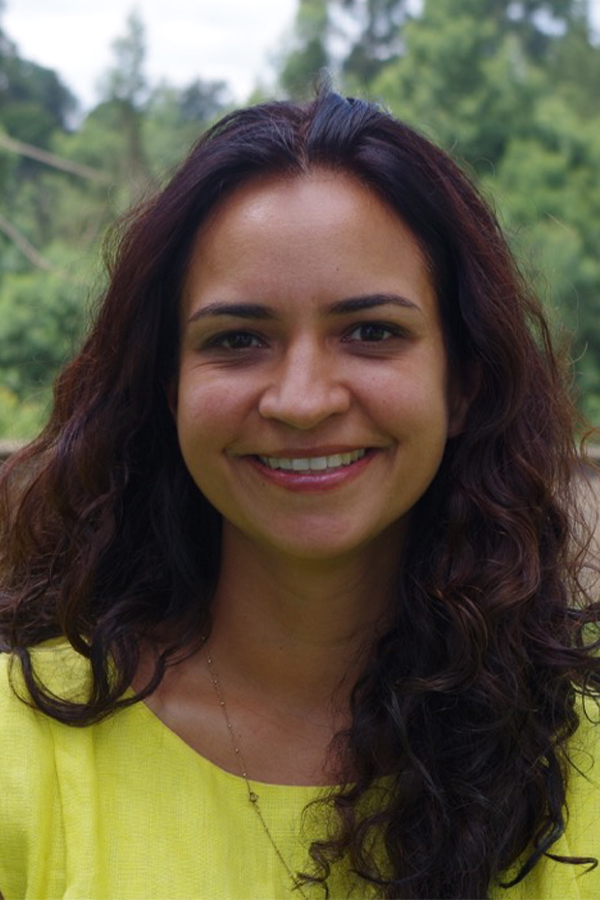 Dr. Astrid Christoffersen-Deb was confident she could achieve her kindergarten dream of becoming a doctor. 
"I always had a sense that I could reach and learn and aspire to whatever profession or role in society that was most meaningful to me and where I thought I could have the biggest impact."
Dr. Christoffersen-Deb will be a panellist at this year's Women in Science event, Feb. 9, 2023.
Sisters can do it for themselves
Dr. Christoffersen-Deb attended a Catholic all-girls school in Montréal from kindergarten to Grade 11 where all of the students completed advanced chemistry, math and physics under the tutelage of predominantly female teachers. At university, she studied obstetrics and gynecology, global health and medical anthropology — all fields that are primarily female-dominated. 
"My experience is that of course women can achieve and are numerous in sciences."
It's a very different perspective, however, from women in other areas of science that remain male-dominated," says Dr. Christoffersen-Deb.
A sense of service 
As a youngster, Dr. Christoffersen-Deb imagined herself as a doctor treating children under the banner of UNICEF.
These dreams were nurtured at school where a component of service was built into the curriculum, and nuns and teachers shared stories that broadened her horizons.
One of the nuns at her school was a practicing family doctor who had worked in South America, and some of her high school teachers had come to Canada as refugees. They explained why they'd left their home countries and expressed their gratitude and sense of service for the opportunity to come to Canada.  
"These were lessons learned in the classroom just the same as the principles of mathematics and grammar and how to connect dots on a line," says Dr. Christoffersen-Deb. "My heart is full of gratitude for those women. The vice-principal had a double doctorate and it emphasized how much you could combine pursuit of knowledge with service."
When she started medical school at McGill University, Dr. Christoffersen-Deb pursued her interest in social determinants of health through courses and clubs, and she worked in a variety of under-resourced settings with the expectation she'd join Doctors Without Borders. 
"That was until I had this epiphany in the operating room while I was delivering a baby. It felt like the heavens opened and I realized that helping women have healthy babies was the most meaningful thing I could do with my life."
She graduated as a Rhodes Scholar from McGill. 
Following medical school, one of her mentor's colleagues offered her three months of work as a clinical intern at a teaching hospital in Western Kenya. A few weeks into her placement at Moi Teaching and Referral Hospital, she learned about the university's partnership with Indiana University and a number of North American universities called AMPATH, which aims to build capacity in care, education and research, with care leading the way.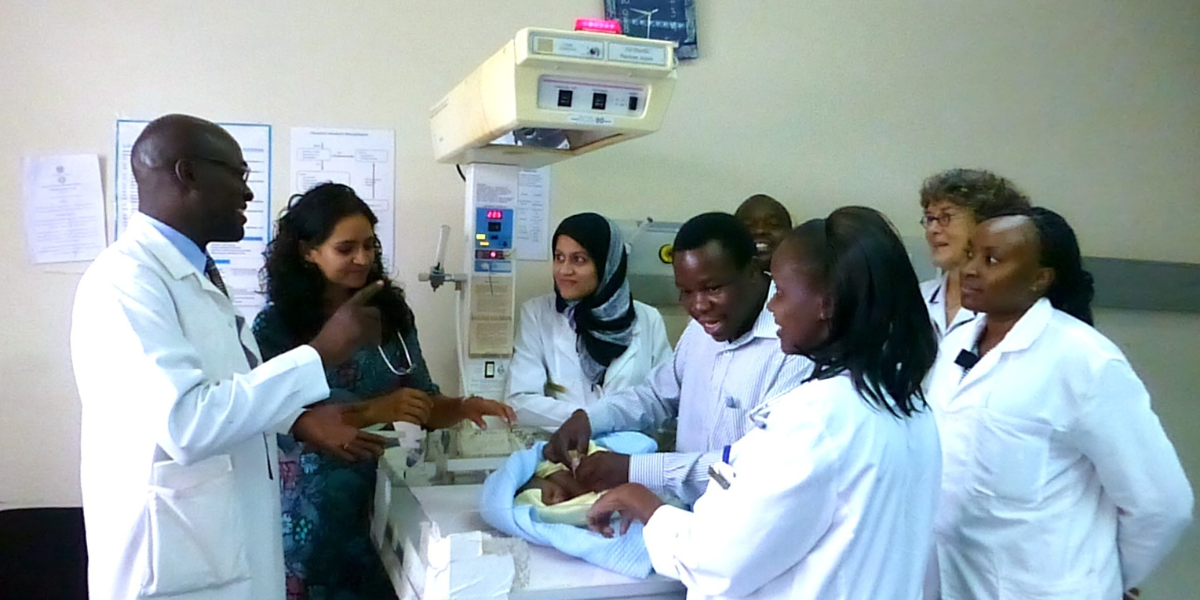 Dr. Christoffersen-Deb completed her obstetrics/gynecology training at Harvard University and her doctorate in social anthropology at Oxford University in the U.K., winning a Trudeau Foundation doctoral scholarship, a top resident award from Oxford and Rising Star in Global Health award, among others, along the way. 
She moved to Kenya for seven years and, through AMPATH, provided clinical care at a high-volume public hospital, supervised Kenyan and North American trainees and provided strategic direction to the maternal and child health core of AMPATH. In 2011, she co-founded a community-led peer-support program of women's groups for pregnant women and new mothers. Research evaluating the program has shown that after just a year, participants in the groups increased their engagement of vital health services in pregnancy and infancy and enjoyed better health. The model is now being expanded to other sites.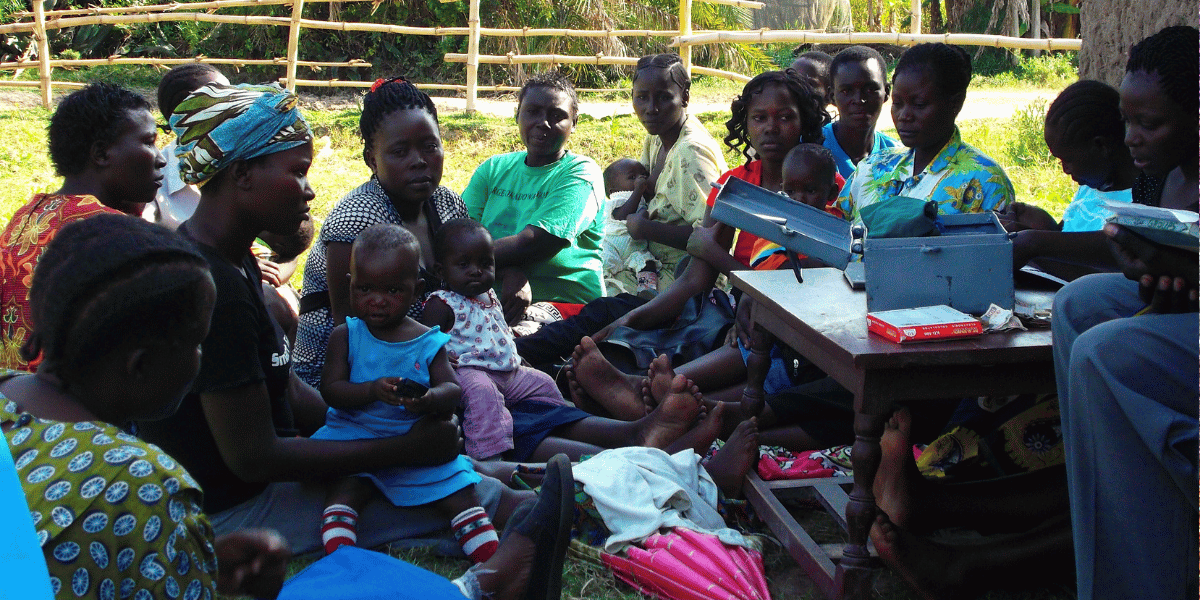 Today, Dr. Christoffersen-Deb works as an ob/gyn at BC Women's Hospital and South Community Birth Program. She's an investigator with BC Children's Hospital Research Institute and continues to do research in Kenya that is informed by front-line health workers and the women for which she and her colleagues endeavour to provide optimal care. 
Advancing in science
Dr. Christoffersen-Deb hopes Women in Science attendees will gain a heightened appreciation of their opportunities and privilege in being able to advance their education and make a difference in the world. 
"I hope that as more and more women find themselves in science roles that there is also a space to ensure their legacy is one of creating more equity in this world, and science plays a critical role in that."
I'm hopeful that our panel discussion will highlight just how much opportunity exists for change." 
Join us as we celebrate International Day of Women and Girls in Science
Thursday, Feb. 9, 2023
Click here for event details
Registration is open to high school students, university students, the health science community and the general public. The curriculum and discussion will be targeted for a grade 10–12 education level. The event will be hybrid with the option of attending in-person or virtually.
To read more profiles and keep on top of the latest research in child health, be sure to follow us on social media: