When Julie MacMillan was about twenty weeks pregnant she learned her baby only had a 25 per cent chance of survival. A routine ultrasound revealed her unborn child had congenital diaphragmatic hernia (CDH), a serious birth defect that occurs when the diaphragm, the wall of muscle that separates the chest and abdominal cavities, doesn't close completely. As babies with CDH develop in the womb, their stomach, intestine, liver, spleen can move up through the hole the diaphragm, preventing their lungs from forming completely.

At 30 weeks pregnant, Julie moved from Fort St John, her home at the time, to Vancouver so her child could receive the specialized medical care he would need immediately after birth. When Julie's son Alistair was born, he was blue and not breathing. Like all babies with CDH, Alistair's lungs were smaller than normal. Doctors immediately put him on a ventilator to help him get enough oxygen. At just four days old, he had surgery to close his hernia and, only six weeks later, Alistair had improved enough to go home.

New national guidelines from collaboration of pediatric and neonatal experts are promising to standardize care and improve outcomes for infants with CDH across Canada. The first guidelines for treating CDH in Canada, they span prenatal diagnosis all the way to long-term follow up and are the most up-to-date guidelines in the world.

Dr. Erik Skarsgard, investigator and Surgeon in Chief at BC Children's Hospital and the surgeon who performed Alistair's surgery, was a member of the three-person steering committee that led the creation of these guidelines.
"There are about 100 babies with CDH born every year in Canada. This isn't a condition doctors treat every day, and it requires complex care by integrated teams of experts, so having evidence-based recommendations to guide treatment is particularly important," says Dr. Skarsgard.
With advanced medical care at birth, 80 per cent of children with CDH survive. Some recover completely, but others have long-term health complications including lung and heart problems and brain injury from not getting enough oxygen early in life. In some cases, the hernia comes back requiring repeat surgery. These complications can lead to breathing and feeding problems, developmental delay, hearing loss and poor growth.

The guidelines were recently published in the Canadian Medical Association Journal by the Canadian CDH Collaborative, a group of experts on pediatric and neonatal care from across the country. Before developing the recommendations, the Collaborative reviewed research published on CDH between 1990 and 2015 and information from a patient registry that tracks the outcomes of all children in Canada treated for CDH.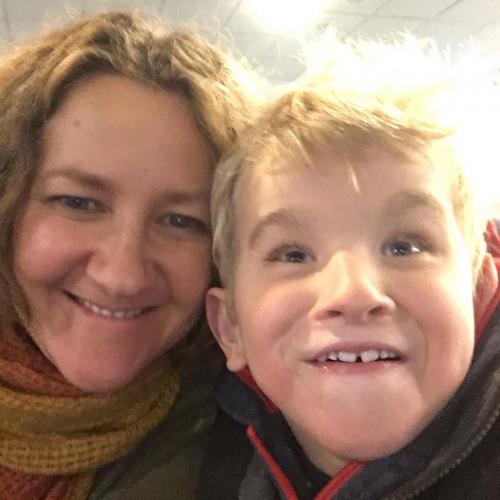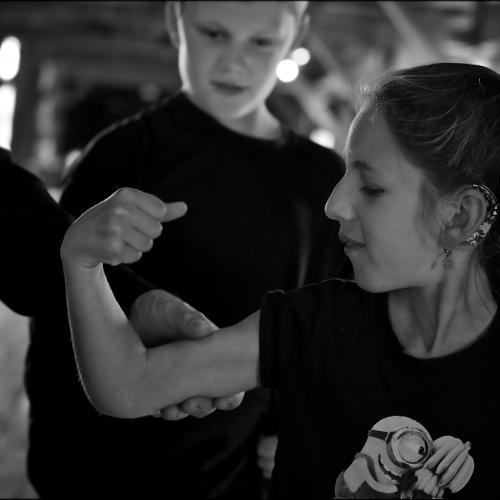 Today, Julie's son Alistair is eight years old and, while he does not suffer serious complications from CDH, he has other medical conditions and neurological disabilities, the underlying cause of which are unknown. He is non-verbal and uses a wheelchair for mobility, and continues to receive follow-up care at BC Children's.

"We're fortunate that despite having CDH, Alistair's heart and lungs are completely fine," says Julie. "He's a happy kid. He goes to school full time and loves his classmates and younger sisters."
Julie is glad to know that other families effected by CDH will benefit from these guidelines. "I know a lot of other families who have a child with CDH, and it has a huge impact on the whole family."
Bobbi Taylor, another mom of a child with CDH, is also excited to hear about guidelines.
Bobbi's daughter Kirsten was born with CDH and is now 12. When she was born, Kirsten had so much trouble breathing she needed support from extracorporeal membrane oxygenation, a "heart lung machine" that takes over all the functions of the lungs. She has a number of long term complications related to CDH including hearing loss, mild cerebral palsy and speech delays.  
"It means so much to know there's a standard of care in place to support best outcomes and give kids with CDH the best possible quality of life," Bobbi says.

Dr. Skarsgard and his colleagues are now working to ensure the guidelines go into every day use in clinical practice across Canada. At BC Children's Hospital, doctors place the guidelines by the bedside of any baby born with CDH. 
"It's overwhelming to find out your child has a serious birth defect, and it can be difficult to make choices about care," Julie says. "These guidelines will give families the peace of mind of knowing their children are getting the best care guided by the best evidence."
Dr. Erik Skarsgard is an investigator and Surgeon in Chief at BC Children's Hospital, and Professor in the UBC Department of Surgery. 
This research was supported by BC Children's Hospital Foundation, the Canadian Institutes of Health Research and the Canadian Association of Pediatric Surgeons.