Researchers at BC Children's Hospital are leading international efforts to improve the diagnosis and treatment of developmental dysplasia of the hip (DDH), so children across the world don't have to suffer from lifelong pain and decreased mobility due to this treatable condition. 
DDH, the most common hip condition affecting children, can cause chronic pain and disability if it's not caught early in life and managed correctly. Children in middle and low income countries are at particular risk for suffering complications from DDH that could have been prevented with timely and appropriate care. 
The International Hip Dysplasia Registry (IHDR), the first worldwide registry of patients with DDH, is housed at BC Children's Hospital.  The registry builds off of a short-term study founded by the International Hip Dysplasia Institute (IHDI). Dr. Kishore Mulpuri, a BC Children's Investigator and Pediatric Orthopedic Surgeon and the Research Director of IHDI leads the registry, and Dr. Emily Schaeffer, a UBC Postdoctoral Research Fellow supervised by Dr. Mulpuri, is the Scientific Lead for the registry.
"Although DDH is relatively common, we still need more evidence about the best ways to diagnose and treat it," said Dr. Mulpuri. "What's the most effective way to screen for DDH? Is it possible to prevent DDH from developing in some babies? How long should we try to correct DDH using less invasive means before moving to surgery? These are just some of the open questions we have about DDH. The registry is designed to provide answers that will help us develop the best possible standard of care for this condition."
Dr. Schaeffer, Dr. Mulpuri, and their colleagues in the International Hip Dysplasia Study Group recently published an article in the Medical Journal of Australia about why the registry was created, the data it's generated so far, and the questions that still need to be answered with further research. Dr. Mulpuri and Dr. Schaeffer also appeared on the journal's podcast to talk about why the registry is needed and how it may contribute to better care for children with DDH all over the world.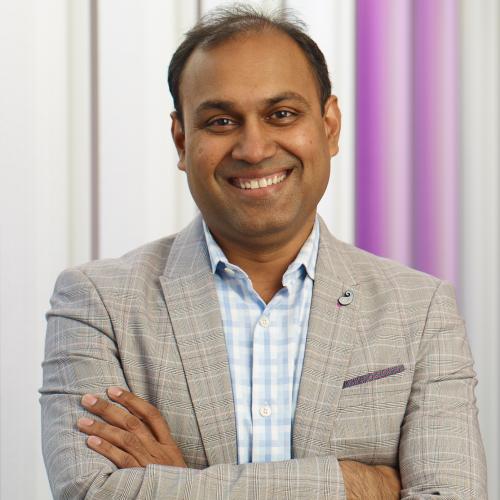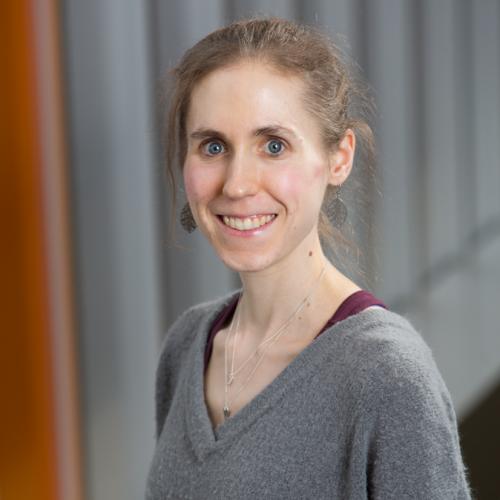 The hip is a "ball-and-socket" joint. In DDH, the "ball," or femoral head, is loose in the hip socket, or acetabulum, making the hip unstable and prone to dislocation. DDH is most often present at birth although the condition may develop later on during infancy or early childhood. If caught early, DDH can often be corrected without surgery using a brace. However, if the condition isn't properly diagnosed and managed, it can lead to chronic pain, limping, early-onset osteoarthritis and the need for total hip replacement in early adulthood. 
In 2010, IHDI, a non-profit organization dedicated to improving quality of life for people with hip dysplasia, began a short-term study to build consensus about the best ways to diagnose and manage DDH. Dr. Mulpuri, Dr. Schaeffer and investigators from around the world expanded upon this original study to create the International Hip Dysplasia Registry, increasing the size and scope and global reach of this initiative. The registry now collects data on children with DDH treated at medical centers across the world, including information about demographics, medical history, diagnosis, manner of treatment, and outcomes following treatment. While the original IHDI study collected outcomes for two years following treatment, the registry now collects outcomes until children are 14 to 18 years old and have stopped growing.  
Data collected through the registry is already helping clarify some of the open issues around DDH. For example, evidence from the registry supports the use of a brace as a first line treatment for infants under six months who have dislocated hips. 
In the last year, the registry has expanded in size and scope and now includes 23 treatment centres, up from the original nine, and collects data on children with less severe forms of DDH, in addition to more severely affected children. While the original treatment centres were all in Europe, North America and Australia, the registry has recently added centres in India and China and researchers plan to expand it to South America and Africa.
"We're really pleased the registry is becoming truly worldwide by including centres in middle and low income countries," said Dr. Schaeffer.
"Children in these countries are particularly vulnerable to suffering long-term complications from DDH due to delayed diagnosis and treatment. The data we're gathering from these new centres will help us develop approaches to DDH screening and treatment that are workable in lower resource settings."
Ultimately, Dr. Mulpuri, Dr. Schaeffer and their colleagues and collaborators around the world are working towards creating a global, evidence-based approach to diagnosing and treating DDH.
"Children shouldn't have to experience pain and disability due to a treatable condition like DDH," said Dr. Mulpuri.
"We are working toward creating a standard of care that will give all babies with DDH the best possible outcomes so they can live healthy, pain-free lives." 
I'm a HIPpy, a community of doctors, researchers, parents, and children dedicated to the goal of improving hip health, supports research and advocacy efforts at BC Children's Hospital to improve care for hip dysplasia in BC and beyond. To find out more about I'm a HIPpy's important work and progress so far, please visit imahippy.org.
Dr. Kishore Mulpuri is an Investigator and Pediatric Orthopedic surgeon at BC Children's Hospital, an Associate Professor in the UBC Department of Orthopedics and the Research Director of the International Hip Dysplasia Institute.
Dr. Emily Schaeffer is a Postdoctoral Research Fellow at BC Children's Hospital and the UBC Department of Orthopaedics, and is the Scientific Lead for the International Hip Dysplasia Registry.