Dr. Roxana Geoffrion is a full-time urogynecologist at the Centre for Pelvic Floor Competence at St. Paul's Hospital in Vancouver, an associate professor with the faculty of medicine at the University of British Columbia and an investigator with the Women's Health Research Institute. Dr. Geoffrion will be one of five panelists at the Women in Science event on Feb. 10, 2022.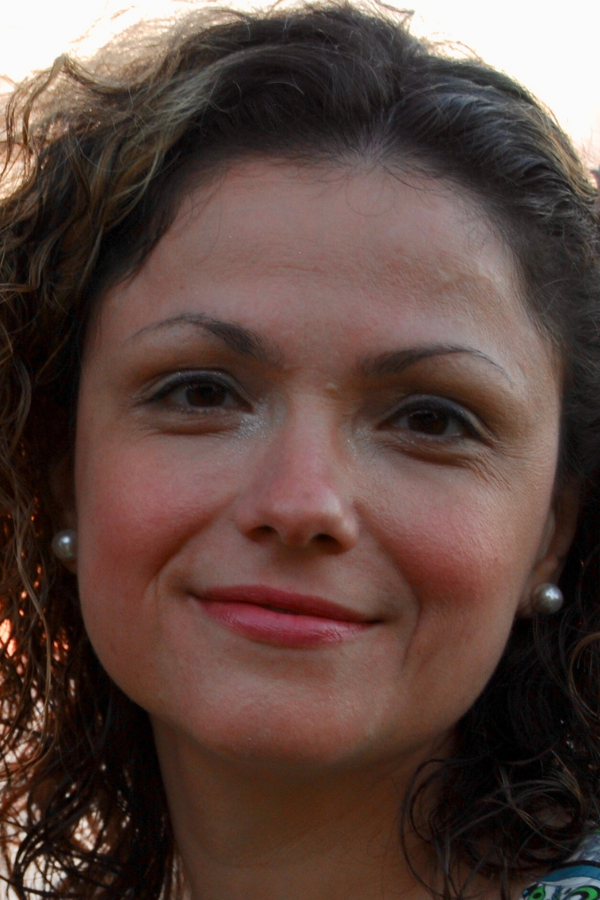 Surgery has been a main focus of interest for me since the early days of medical school. I slowly gravitated to female pelvic surgery in particular, mainly because this area of women's health is fairly new, presenting many opportunities for research and innovation.
Urogynecology, also known as Female Pelvic Medicine and Reconstructive Surgery, has been a subspecialty of Obstetrics and Gynecology for the past few decades and surgical procedures have become more and more complex. It's important to conduct research to improve our procedures and ensure the best possible patient outcomes.
I enjoy teaching and having an academic career. I've had great mentors along the way and the evolution of my career has been a gradual process of finding myself and defining a niche. 
Teaching, research and knowledge translation
Most of my research questions are derived from direct clinical care and ultimately aim to improve treatment. 
I work with a lot of students at various stages of their academic careers, including medical students, Obstetrics and Gynecology residents and Urogynecology trainees. I provide clinical teaching but also research mentorship, and enjoy encouraging my students' curiosity by helping them design their own research projects. 
My particular research focus is on pelvic floor disorders and surgical education. My team and I explore how mental health impacts surgical outcomes, how we can decrease urinary tract infections after surgery, which surgery is best performed to correct certain types of pelvic disorders, and how we can best teach surgical procedures to surgeons-in-training. 
Over the past year, I've been involved with a knowledge translation project funded by Michael Smith Health Research BC to produce whiteboard animation videos and a website to explain evidence-based aspects of clinical care of pelvic floor disorders in simple language for the general public. For example, one of our videos explains how childbirth can produce perineal tears and how to prevent and treat these tears. Public and social media engagements with our project have been very rewarding. The campaign website is Be Pelvic Health Aware.
Job satisfaction
The most fulfilling aspect of my work is seeing my learners take off in their academic careers. I feel privileged to help light their initial spark for research and teaching, and I enjoy watching their journey over time. 
Improving patient experiences and being able to publish information with direct clinical application is also satisfying. If I had to pick a highlight, it's been putting those whiteboard animation videos out there, seeing that people have watched them and reading their comments. It's quite difficult to produce information about pelvic floor issues, as these issues are fairly private to many patients. There is a lot of misinformation online. Being able to build some sound yet simple tools that women can consult and hopefully apply to their own pregnancy, childbirth and beyond, has been very gratifying. 
Research challenges
Research, in general, is a marathon. It requires a lot of perseverance. It's sometimes hard to maintain the original enthusiasm to the very end of a project. There are a lot of obstacles along the way: slow recruitment, negative feedback from peer review and challenges to getting the work out there and published. One needs to keep an open mind, have patience and constantly remember the end goal and the satisfaction that comes with crossing the finish line.  
Advice for students who are considering a career in science
Be curious, ask questions and build teams. 
Having curiosity is truly important and realizing there's really nothing you can't do if you put your mind to it. Keep asking questions. In research, that's what it takes — curiosity and simple questions along the way, and then everything falls into place. 
Also, don't try to do it all on your own. Build a team. If you lack a particular skill in research, call a friend and build a team. We worked with an illustrator, a voice artist, a communications coordinator and more, for the whiteboard animation videos we created. Our pelvic health information campaign has been a great example of successful teamwork.
Join us virtually as we celebrate International Day of Women and Girls in Science
Thursday, Feb. 10, 2022
Click here for event details
Registration is open to high school students, university students, the health science community and the general public. The curriculum and discussion will be targeted for a grade 10–12 education level.
Registration will be accepted on a first-come, first-serve basis. Space is limited to 200 participants.
To read more profiles and keep on top of the latest research in child health, be sure to follow us on social media: