Main Conclusions
Rates of COVID-19 infection among school staff during the Omicron wave were no greater than rates of COVID-19 infections in the community.
The mental health of participating school staff has declined over the past year, suggesting that continued monitoring and implementation of strategies to support them will be important. 
Click on the graphics below to read our study results and key findings.
2021-2022 School Year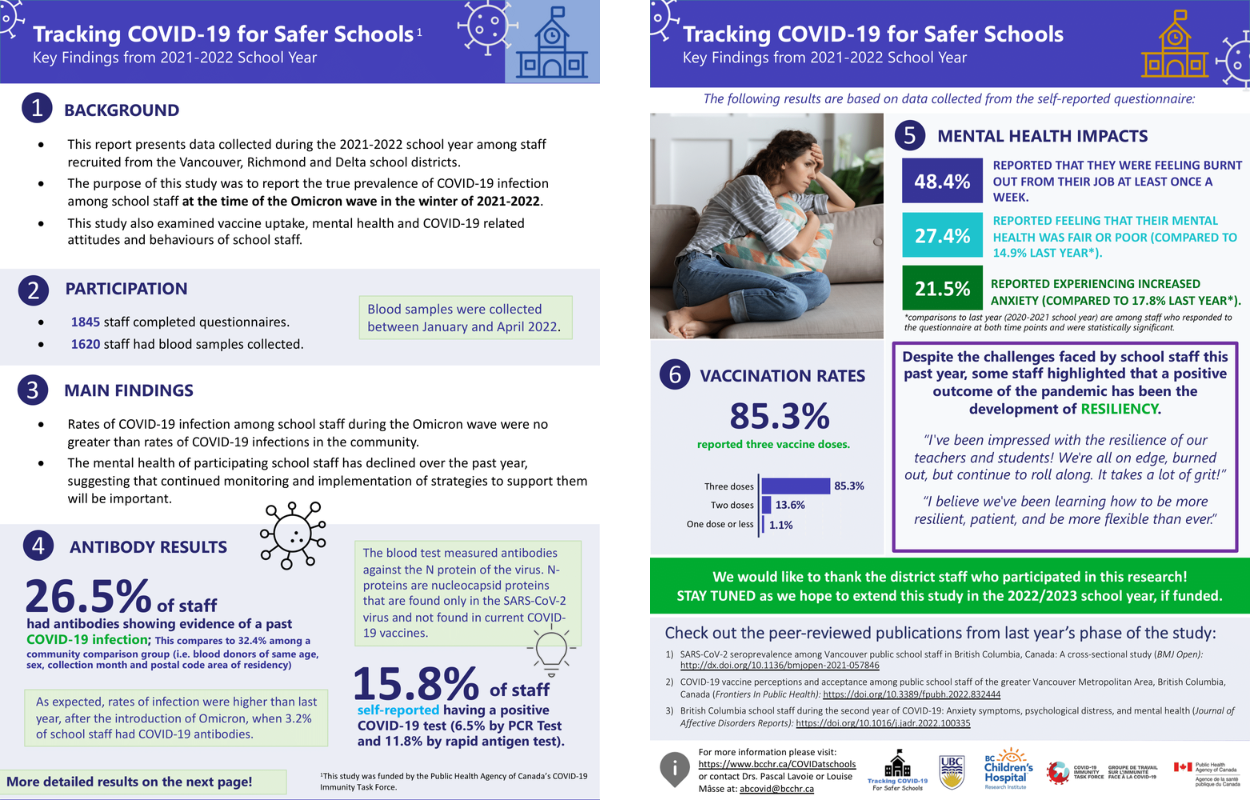 2020-2021 School Year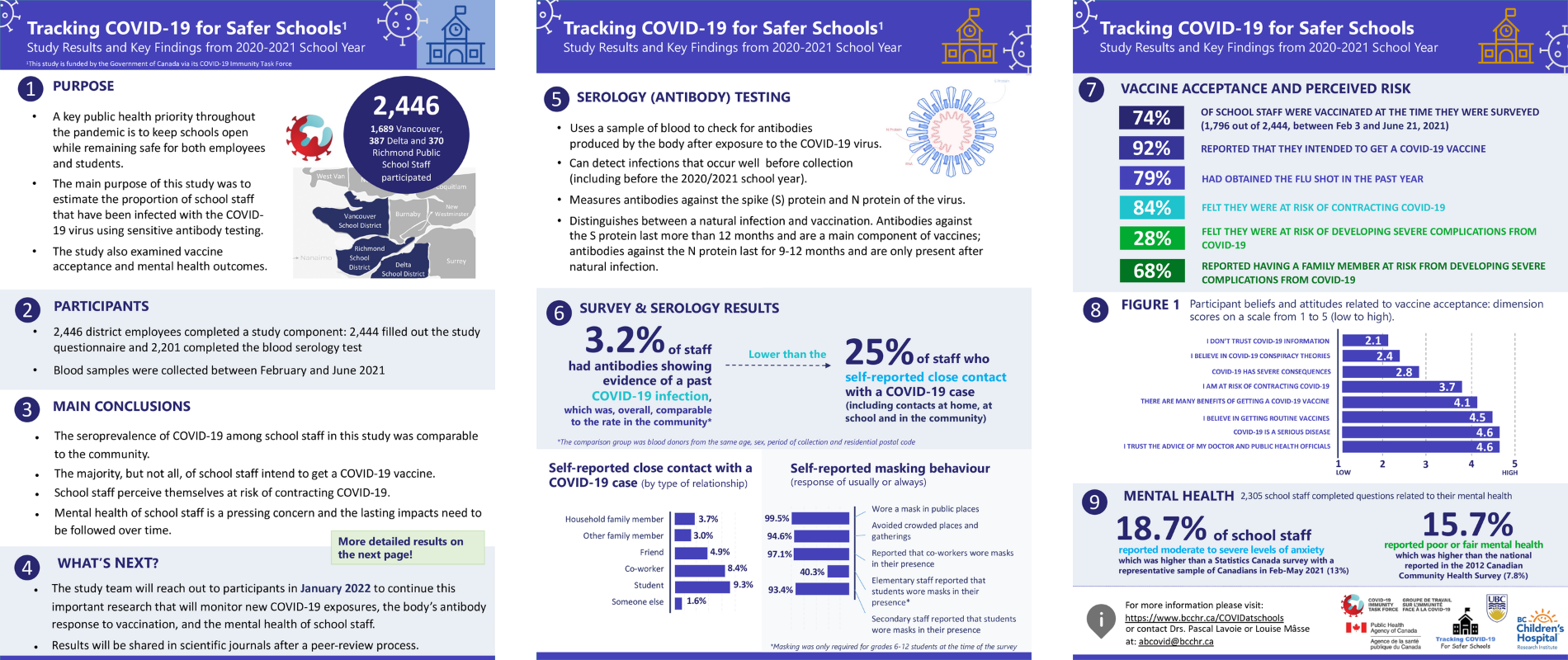 Click on the graphic below to learn more about the preliminary results of this study.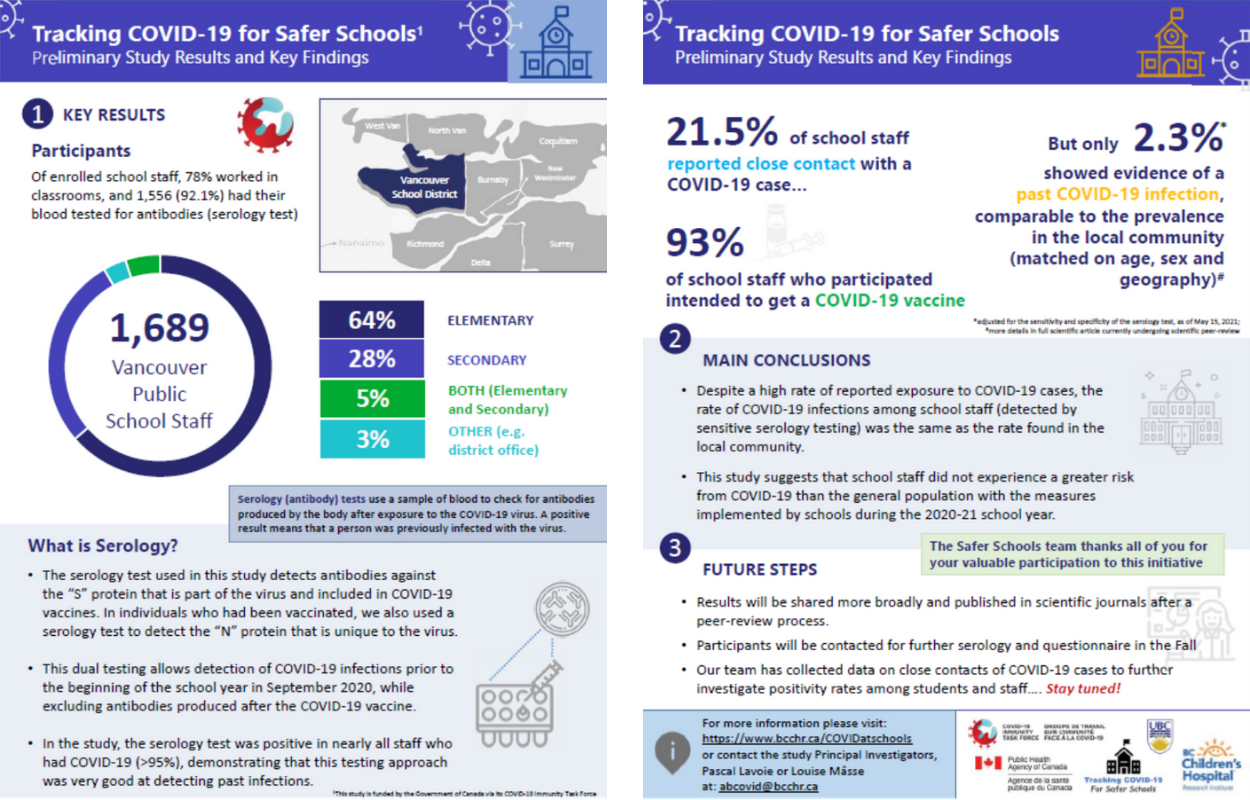 News
Read more about our findings: Study finds schools are not at higher risk for COVID-19