2018 Vancouver Diabetes Research Day
Researchers from across the province of BC gathered in November for the fifth annual Vancouver Diabetes Research Day 2018. This event is an annual opportunity to connect, share, collaborate and celebrate the incredible diabetes research taking place in BC.
This event was held on November 16, 2018 at UBC Point Grey campus. The annual research day event showcases the depth of diabetes research across British Columbia. Research presented this year spanned translational research from beta cell to bedside. Two themes emerged: Genetics, Prevention, Patients and Complications of Diabetes and Islet Biology and Cell Therapy.
This trainee organized event brought together over 150 members from across British Columbia. The diabetes research community from across BC have had numerous opportunities to gather this past year thanks in large part to a UBC Grant for Catalyzing Research Clusters awarded in 2018 to support knowledge exchange activities.
We are grateful for the keynote speakers for their travel to Vancouver and for their contributions and inspiring presentations:
Dr Carla Greenbaum from Benaroya Institute in Seattle, Washington who presented "Disease-modelling therapy in Type 1 diabetes"
Dr Michael German, University of California San Francisco's Diabetes Centre who presented "Beta-cell generation, regeneration and degeneration"
Thank you to our venue hosts:
UBC Life Sciences Institute
Faculty of Pharmaceutical Sciences
Djavad Mowafaghian Centre for Brain Health
Thank you for the financial support of our sponsors:
BC Diabetes Research Network
Cedar-lane
Integrated DNA Technologies
Lilly Diabetes Canada
Meso Scale Discovery
NanoString Technologies
New England BioLabs Ltd
Solo GI Nutrition
Thermo Fisher Scientific
And thank to our community partners for their participation and support:
Cities Changing Diabetes
DIABETES CANADA
We invite everyone to participate again next year in the annual celebration of diabetes research in British Columbia. We will hold the meeting the week of November 14, 2019 to coincide with World Diabetes Day.
Event information will be posted on the BC Diabetes Research Network website: www.diabetesBC.ca
| | |
| --- | --- |
| | |
| | |
| |   |
Call for Abstracts: Alberta British Columbia Islet Workshop 2019
It's that time of year again – we are thrilled to invite you to join us for the 8th Annual Alberta-British Columbia Islet Workshop 2019!
A-BC 2019 is set for February 13th to 15th and will be returning to the Silver Star Mountain Resort in British Columbia. This year's esteemed keynote speakers are Carmella Evans-Molina from Indiana University and Jonathan Schertzer from McMaster University.
Abstract deadline: January 22, 2019 11:59 pm
Registration deadline: February 1, 2019.
A-BC 2019 Organizing Committee
View the Alberta British Columbia Islet Workshop 2019 flyer. 
New Publications from the Diabetes Team
The Gibson Lab's CK Wong has had his paper accepted to the American Diabetes Association's journal Diabetes. Read the paper here.
The paper describes one mechanism whereby susceptibility to a common, complex disease (diabetes) can be determined by epigenetic modifications. The idea came from a patient Dr. Gibson saw who had deletion of one of her EP300 genes, and also had early-onset diabetes without being obese or having autoimmune destruction of islets.
Dan Luciani and Francis Lynn contributed directly to this project and are co-authors.
CK's has been supported for 2 years by the Canucks for Kids Fund Diabetes Studentship.
Additionally, Lynn Lab PhD alumni Paul Sabatini has a new publication in Cell Reports. Read the paper here.

Congratulations to everyone on their new publications!
2017 Vancouver Diabetes Research Day
Thank you to everyone who helped make 2017 Vancouver Diabetes Research Day a great success!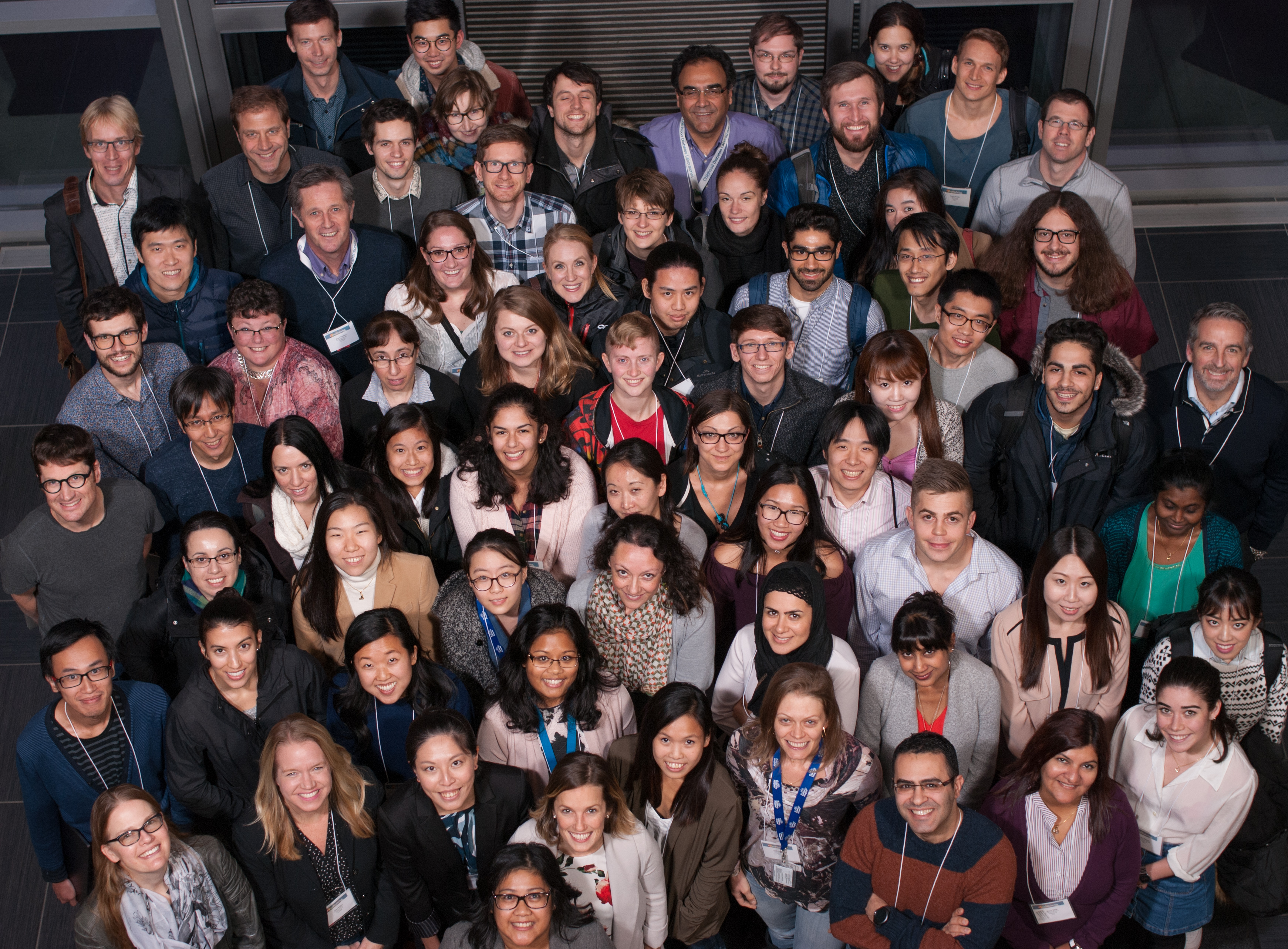 Photo credit: Ianick Leroux
New Journal Publication by the Lynn Lab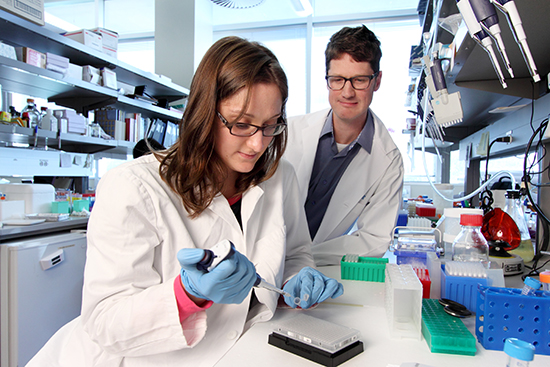 Dr. Francis Lynn and PhD student Nicole Krentz have published their studies in the journal, Developmental Cell. Their research shows how the NEUROG3 transcription factor regulates pancreatic islet beta cell differentiation.
These studies provide insight into how stem cells can be stimulated to generate beta cells for treatment of diabetes. Developmental Cell is a high impact journal for developmental biology.

Read more about the findings.
You can view the full news archive here.
Partners