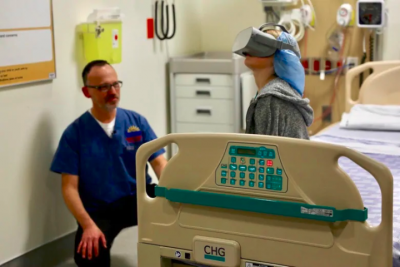 The Fix
CBC News - The National - March 8, 2019
Dr. Ran Goldman recently spoke to CBC News - The National on how VR may be a fix for future ER visits. "Virtual reality is extremely beneficial to patients, especially children," said Dr. Ran Goldman. "They get distracted, and it reduces their level anxiety, as well as pain."
Watch video - minute 38:15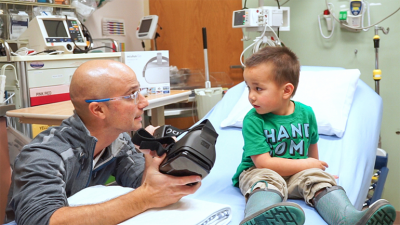 VR in the ER puts pediatric patients at ease
Fraser Health – December 3, 2018
"Our dream is for kids not to be afraid when they visit the ER," said Dr. Amir Behboudi. "There are simple things we can do to completely change the way they react to pain and to the hospital. We can take their attention away from the pain with VR."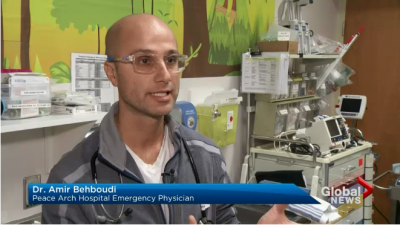 Doctors using VR in the ER
 Global BC – December 3, 2018
Dr. Amir Behboudi explains how using virtual reality in the ER helps make visits to the hospital less scary for kids.