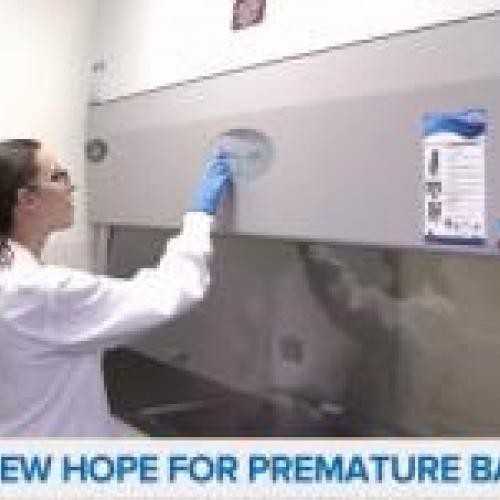 The BC Women's Hospital has established a "Preemie Biobank," the first of its kind in Canada. The new biobank will enable the collection and storage of biological samples, such as placenta and cord blood, from babies born prematurely. These samples can then be used for research to look for ways to prevent pre-term birth and to mitigate the health effects associated with prematurity.
To hear more about the Preemie biobank, watch Dr. Lavoie's interview by Breakfast Television. 
There is also wet-lab space in the Teck Acute Care Centre that will enable clinicians and researchers to conveniently process samples in the hospital. For more information, or to use the lab space or biobank, please contact Dr. Pascal Lavoie, plavoie@cw.bc.ca.