The highest quality health care is equitable, culturally safe and accessible for all. Unfortunately, we still have a lot of work to do to make this a reality — major organizations in Canada have declared racism a public health emergency.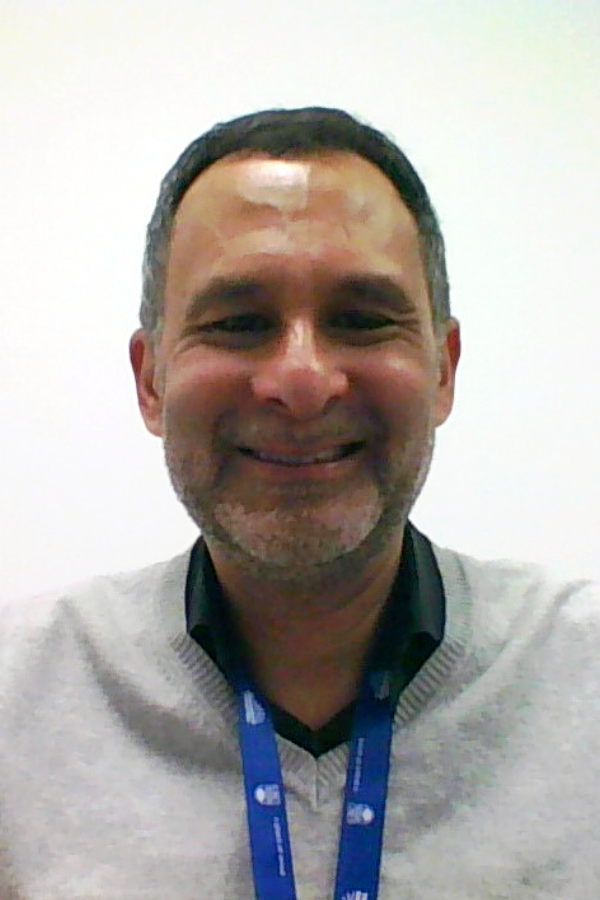 Dr. Saleem Razack is a new investigator and critical care physician in the pediatric intensive care unit at BC Children's Hospital, focused on how we teach about race and ways to increase opportunities to incorporate anti-racist practices in education for health professionals. He has investigated how equity, diversity, excellence and meritocracy impact the medical school admissions process, as well as how patients and their families can contribute to the pediatric critical care curriculum. Dr. Razack is also a professor of pediatrics and a member of the Centre for Health Education Scholarship at the University of British Columbia.
We spoke with Dr. Razack about what equity, diversity and inclusion actually mean and how he found his focus. 
What does equity, diversity and inclusion mean in the context of health care?
It's important to use definitions that encourage us to commit to institutional change.
While equity might be commonly framed in terms of relationships between individuals, it's crucial to understand equity in the context of the role our institutions play in generating injustice.
For example, Canadian universities have historically conducted unethical medical research on Indigenous people, who still face discrimination in seeking health-care services today. 
A simplified definition of diversity is characteristics in a population that some members do not share that have implications for their perspective and lived experience, such as race, sexuality and gender. Institutions can be considered inclusive in their procedures and policies if they promote a sense of belonging for diverse individuals while simultaneously acknowledging each individual's uniqueness. This can be as simple as having a list of the holidays celebrated by different groups. Educational programs can practice inclusivity by not scheduling exams on those days.
Decolonization is also key. Considering Canada's anti-Indigenous history, we also need to decolonize practice by sharing power with the Indigenous communities we serve, ensuring accessible, culturally safe services, and reflecting on the ways we perpetuate inequality in this specific community.
What got you interested in your research focus?
My family are fourth-generation immigrants from India to the Caribbean, a part of the world where you can't ignore race. Growing up around the effects of injustice and colonization gave me a keen understanding of how someone's life can be determined by outside forces. When I immigrated to Canada as a child, Canada represented a safe haven and a place I could thrive. While that's true, my opportunities come at the cost of the brutal colonization of Indigenous people. I can love Canada and simultaneously understand its flaws and imperfections. I want to make it better, leading to my focus on diverse and marginalized voices.
During my residency in Montreal, I witnessed hundreds of acts of kindness every day from my colleagues who worked to mitigate the systemic barriers that patients experienced.
Patients can be misunderstood and stereotyped, especially if they don't speak one of the official languages well — these experiences affect their treatment quality and outcomes. This encouraged me to target education as a tool to change how pediatricians learn, making care better and more culturally safe.
I went on to develop my research program through various positions I've held as a residency directory managing educational programs, assistant dean of admissions and working in the social accountability office. These experiences allowed me to observe problems in education and generate research questions.
Also, I love babies. They're the coolest! I can't imagine working anywhere else. 
What research are you focusing on now?
I'm looking at knowledge systems of medicine. This involves how we teach about race and differences, including finding ways to incorporate anti-racism education in medical school.
Anti-racism includes analyzing the ways we teach through a critical lens and questioning how these practices came about.
For instance, when we label race as a risk factor for a given disease, we subconsciously teach medical students that the problem is within the individual, rather than in relation to an unjust system: a vast range of social, economic, and cultural factors have consequences for health and wellbeing. These fallacies can lead to real impacts on health outcomes. For example, race-based normal values for lab tests affect patients' access to dialysis. 
In terms of pediatrics, children are the classic vulnerable population because they don't have a voice of their own — their parents are their voice. That's why I'm also participating in a multicentre project studying models of care in the ICU for children with medical complexities. Parents are knowledgeable participants in their children's treatment, often running "mini-ICUs" at home. Not only do we need models of care incorporating a better understanding of how parents are doing this work, but we should also implement these models of care educationally. I received the grant for this project when I was at McGill, but my intention is to find friends here to do some of this work at BC Children's as well.