During National Volunteer Week, we celebrate the contributions of Canada's millions of volunteers: their actions, understanding and genuine concern for the world around them. BC Children's Hospital Research Institute hosts undergraduate student volunteers as part of the INSPIRE program.
When the INtegrated Student Program in Research Education (INSPIRE) was launched in 2019, the vision was to connect undergraduate students with practical hands-on experience in pediatric research. There were 40 volunteers in that first year.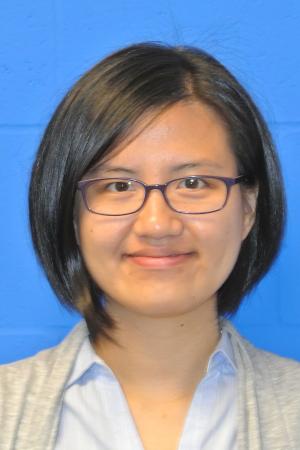 "Every year, we get more than a hundred applications from students who want to be involved in research at BC Children's Hospital Research Institute," program coordinator Monica Ho says. "Our goal is to make sure students get a meaningful experience, and the investigators and research teams also have a positive experience."
Program participants  are matched to investigators and study projects based on their interests. A big part of the program is providing mentorship and guidance to volunteers, including learning and training opportunities.
But then the pandemic hit. With a curtailment to on-site research activities, volunteer opportunities were limited. For the students who have been able to continue with the program over the past two years, it has still been very rewarding. As things slowly return to in-person, the INSPIRE team is looking forward to welcoming even more students in the new term.
Three INSPIRE student volunteers share more about their experiences.
Arnima Singh's experience as an INSPIRE volunteer has provided her with valuable research insight.

Arnima Singh
UBC Sciences, second year
INSPIRE volunteer — 2021
Arnima Singh is finishing up her second year of undergraduate studies in science, but she already has a clear idea of her future career path.
"I am interested in working in the area of mental health through the lens of people of colour," Arnima says. "I'm very interested in the biochemical aspects of drugs and medications in the mental health treatment process."
Arnima joined INSPIRE last year, but it wasn't her first experience with BC Children's. She attended Mini Med School during high school and had also volunteered with Dr. S. Evelyn Stewart at a camp for kids with obsessive-compulsive disorder and their siblings.
"When you are 18 and have no experience in research, INSPIRE is all about guiding you and making it a good experience. And there is so much flexibility and support," comments Arnima.
Her volunteer position with Dr. Astrid Christoffersen-Deb's team involved helping to design the database for the Early Pregnancy Assessment Clinic's data registry. Then Arnima stayed on in a paid position. She is currently working with Dr. Jennifer Coelho on research into eating disorders, mental health, and patient care and quality improvement. 
For Arnima, all of these experiences have confirmed she is on the right path. She wants to go to graduate school to pursue a research career, and hopefully, inspire other young girls of colour.
"I didn't realize how few women of colour were in research. A lot of the research presentations I have seen are given by men and there aren't many women of colour," Arnima remarks. "It's important to see people who are like you. When you are an individual of a distinct population, you have a very different reason for deciding what you want to change in the world."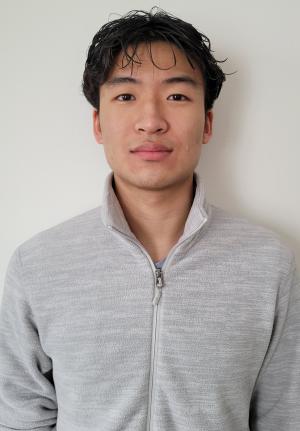 Hyunwoong (Harry) Chae
UBC Integrated Sciences, third year
INSPIRE volunteer — 2021
"Before I started as an INSPIRE volunteer, I didn't even know what an ethics proposal was!" laughs Harry Chae. At that time, he was a second-year student pursuing an Integrated Sciences major of physiology and therapeutics, hoping to eventually apply for medical school.
Harry found it really difficult to find a way into the world of research. Aside from emailing  researchers and attending networking events, hoping someone would email back, and no one ever did, Harry wasn't really getting anywhere, until he found out about INSPIRE.
"It's really a brilliant program. How can you decide whether or not you even like research? Taking that first step and trying something out is so important," says Harry, now finishing his third year at UBC.
His volunteer position with Dr. Luis Nacul and the Complex Chronic Disease Program included a variety of tasks. He attended meetings, did some light data work and conducted literature searches. Harry says the team was so supportive, stopping often to explain what they were doing and why.
That experience and the connections Harry made at BC Children's led to a paid position with BC Children's nephrologist Dr. Tom Blydt-Hansen's research team. Now, Harry is working on a few projects, including a study looking at how children with organ transplants respond to the COVID-19 vaccine.
"Dr. Blydt-Hansen's work inspires me because he is a clinician who not only prioritises conducting research, but also teaching it to young students like me. Working with him has shown me the importance of research and mentorship," remarks Harry. "I have realized that you can't take steps into the future without research. I definitely want it to be part of what I do in the future."
Deirdre Reynold's experience as an INSPIRE volunteer has helped her understand the patient perspective.

Deirdre Reynolds
UBC Integrated Sciences, fourth year
INSPIRE volunteer — 2021-2022
Volunteering with a research team at BC Children's has given Deirdre Reynolds a new perspective on patient care. She wants to pursue a master's degree in physiotherapy after finishing her undergraduate degree this year, so getting paired with Dr. Paula Mahon was a good match. Deirdre has spent the past term looking at the experiences of children with chronic pain.
"I also work part-time at a physiotherapy clinic and I often hear the physios say their clients aren't doing their exercise so they aren't going to get better," Deirdre comments. "But as part of Dr. Mahon's research, I heard from kids and got their perspectives from the other side about all the reasons why they didn't always follow medical advice. They have a lot of stuff going on! It was a good learning experience to help me understand the patient side."
Deirdre didn't know much about research before she started. Over the past few months, she has immersed herself in many different facets of the research process, from coding the interviews to writing part of the discussion summary.
"I think finding out what you don't want to do is just as important as finding out what you do want to do, so even if you aren't sure about research, just go for it!" says Deirdre. "I would tell other students to consider the INSPIRE program and go for it with an open mind."
Deirdre and Dr. Mahon have just submitted their study paper for review and they are hoping to see it published within the next few months. Deirdre is excited her name will be included as part of the study team and she'll be a published author. "I'll be on the internet forever…it's pretty cool," she laughs. "It can be my 'fun fact' at dinner table conversations!"
—--------------------