For over 34 years, the Summer Student Research Program has enabled university students to participate in child and family health research under the supervision of BC Children's Hospital investigators.
"It's really important that prospective doctors keep in touch with how research is done," says Torin Halvorson, a first-year medical student at the University of British Columbia (UBC) who is participating in the program this summer. "We should understand how research informs the development and use of treatments to give our patients."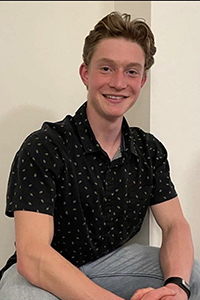 The Summer Student Research Program is a collaboration between UBC, BC Children's Hospital and BC Women's Hospital & Health Centre that fosters research awareness and interest for undergraduate and medical students from local, national and international academic institutions.
This year's curriculum features workshops, networking, and faculty and student presentations in a hybrid format — both in-person and virtual sessions — to accommodate students attending from different parts of the world. With many successful alumni advancing in research, this program has helped students gain exposure to leading topics in medical research and receive training in associated skills such as collaborating and public speaking.
Torin has successfully enrolled as an MD-PhD candidate under the supervision of Dr. Megan Levings and will work on a summer student research project that may lay the groundwork for his future thesis.
He was already interested in the potential of engineered immune cells being used to treat cancer, and was excited to join the Levings lab to study how these same principles might be used to treat autoimmune diseases. The project aims to develop a new treatment for type 1 diabetes by modifying specialized immune cells, known as T regulatory cells (Tregs), so that they can persist and last longer in the pancreas and tone down the body's immune response to its insulin-producing cells.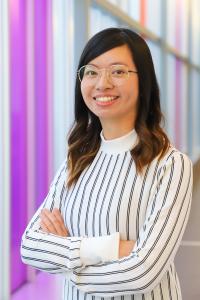 "The goal of the Summer Student Research Program is to get university and medical school students interested in the cutting-edge research that goes on here at BC Children's Hospital Research Institute," says Sharon Yau, the coordinator of the 2022 Summer Student Research Program. "It's exciting to share this knowledge and have students take part in projects that aim to improve child health in B.C. and beyond. It's not uncommon for former summer school students to come back to the Institute as research staff or PhD candidates or even as investigators."
Another important aspect of the program is facilitating connections between students and BC Children's faculty.
"The most surprising thing about the program is the diversity of both the students and projects. Participants come from different schools and institutions, each with a unique research focus and academic journey," says Christina Lam, another student enrolled in the program. "It's incredible to be a part of that diversity."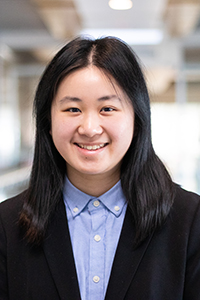 As a second-year undergraduate student at SFU, Christina was intrigued by the learning and networking opportunities the program offers. With a background in health science and psychology, Christina joined Dr. Ali Eslami's research team to explore responsiveness to psychiatric crisis stabilization among Indigenous and non-Indigenous children and adolescents. Inspired by helping young people maintain their psychological well-being, Christina plans to apply the interdisciplinary teachings and research skills gained from the program to her future career in research.
Torin also found the opportunities to connect and engage with others during the project to be rewarding. 
"Interacting with the other participants — being able to discuss scientific and medical research concepts, as well as different ways of problem-solving — has definitely been one of the most exciting aspects of the program," he says.
Research involves plenty of trial and error and both Torin and Christina have faced numerous obstacles. Under the guidance of their supervisors, they've learned how to navigate roadblocks and continue their studies, which is critical to becoming an investigator. Their trials and triumphs have been shared amongst program participants allowing everyone to gain insights from their peers' experiences.
For more information or to register go to the Summer Student Research Program page