Today (April 26, 2023), as part of National Immunization Awareness Week, the Honourable Jean-Yves Duclos, Canada's minister of health, and the Honourable Harjit S. Sajjan, Minister of International Development and Minister responsible for the Pacific Economic Development Agency of Canada, announced a new partnership between the Canadian Institutes of Health Research (CIHR) and the Coalition for Epidemic Preparedness Innovations (CEPI). This partnership will provide $2.7 million in grant funding to five Canadian researchers — including BC Children's Hospital investigators — to pursue projects that will help prepare for future epidemic and pandemic threats.
Canadian and international experiences with epidemics, including the COVID-19 pandemic, underscore the importance of ensuring Canadian researchers remain leaders in vaccine development and continue to build expertise in epidemic preparedness.
Dr. Manish Sadarangani, investigator and director of the Vaccine Evaluation Center (VEC) at BC Children's Hospital and Associate Professor at the University of British Columbia, was one of the recipients of the CIHR-CEPI Leadership Award for Excellence in Vaccine Research for Infectious Diseases of Epidemic Potential.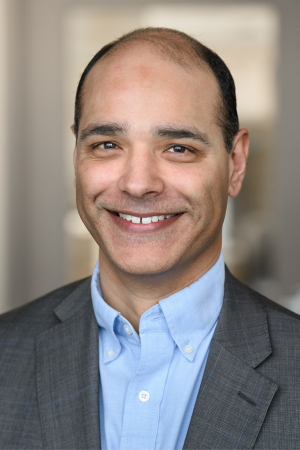 Dr. Sadarangani's project will focus on how vaccines are designed and how this could be improved to give more robust immune responses.
"We are comparing antibody responses after different COVID-19 vaccines and after SARS-CoV-2 infection in adults and children from existing Canadian cohorts," says Dr. Sadarangani.
"This will provide insights on the mechanisms of vaccine protection and how we might improve responses to vaccines in general by modifying their design."
Other recipients include:
Dr. Hélène Decaluwe, Centre hospitalier universitaire Sainte-Justine 
Dr. Alyson Ann Kelvin, VIDO (Vaccine and Infectious Disease Organization), University of Saskatchewan
Dr. David Safronetz, University of Manitoba
Dr. Karina Top, Dalhousie University
The research projects range from studying immune responses to enhance vaccine development, to using universal vaccine approaches to protect against future coronaviruses.
This is the first time CIHR has partnered with an international coalition — representing the public, private, philanthropic, and civil society sectors — to connect Canadian scientists with global experts, provide opportunities for cutting-edge skill building and sharing, and promote innovation to help prevent future epidemics and pandemics. It is also the first time CEPI has partnered with a funding organization to leverage Canadian expertise in the vaccine sciences to accelerate the development of CEPI's vaccine candidates and rapid-response technologies.
CEPI is a world leader in supporting research into vaccine development and enabling equitable access to vaccines. It's known for co-leading the COVAX program that is supplying developing nations with COVID-19 vaccines.
"The COVID-19 pandemic truly reached every part of the world," says Dr. Sadarangani. "To match it, we need to bring researchers from around the world together to develop the best possible tools to reduce the severity of this disease and prepare for future pandemics to come.
This partnership between CIHR and CEPI enables Canadian vaccine researchers to join experts from across the globe in sharing our knowledge and preparing for the future."
The Honourable Jean-Yves Duclos, minister of health, says: "responding to global health threats requires international collaboration and strong relationships between partners. Canada's new partnership with CEPI will enable Canadian vaccine researchers to work with experts in vaccine research from around the world to help strengthen our preparedness for future epidemics and pandemics. Congratulations to the recipients and thank you for your commitment to saving lives through vaccines."
Credit: News Release CIHR