A new study led by investigators at BC Children's Hospital and the University of British Columbia (UBC) found that COVID-19 mRNA vaccines are safe to use in pregnancy, and that pregnant people experienced lower rates of health events post-vaccination than similarly aged, non-pregnant vaccinated people.
The study, published in The Lancet Infectious Diseases, is one of the first to compare vaccine side effects between a group of vaccinated pregnant people, an unvaccinated pregnant group, and a vaccinated non-pregnant group.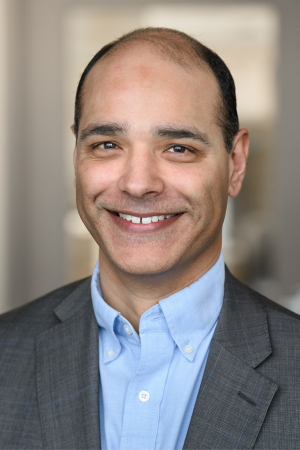 "In the early stages of the COVID-19 vaccine rollout, there was low vaccine uptake among pregnant people due to concerns about data availability and vaccine safety. This large study helps us better understand the safety of COVID-19 vaccines by looking at changes in health for a large number of pregnant people and comparing that to similar vaccinated and vaccinated groups." says the paper's first author Dr. Manish Sadarangani, an investigator at BC Children's Hospital and associate professor of pediatrics at UBC.
"This study adds to the growing body of evidence that COVID-19 mRNA vaccines are safe during pregnancy."
The COVID-19 pandemic has disproportionately affected pregnant women, who are at higher risk of severe COVID-19 disease compared to similarly aged non-pregnant individuals. Canada's National Advisory Committee on Immunization (NACI) has recommended mRNA vaccines for pregnant people since early 2021. Still, many pregnant people have remained hesitant to receive an mRNA vaccine.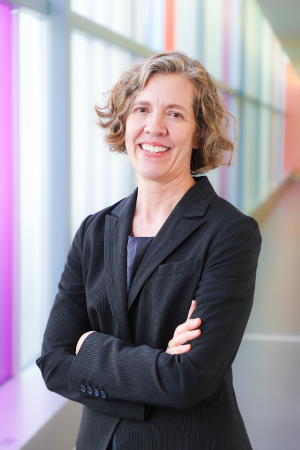 According to the new study by The Canadian National Vaccine Safety Network, which was led by Dr. Julie Bettinger, Dr. Sadarangani, and colleagues at BC Children's Hospital Research Institute, adverse events following an mRNA vaccine dose were usually mild and less common for those who were pregnant compared to those who were not pregnant. In total, 191,360 women aged 15-49 years completed a survey after their first dose of COVID-19 vaccine and 94,937 completed the second dose survey. A 'significant health event' was defined as experiencing new or worse physical symptoms that were bad enough to cause the participant to miss school or work, require medical consultation, and/or prevent daily activities in the previous seven days. A 'serious health event' was defined as experiencing symptoms that required an emergency department visit and/or hospitalization in the previous seven days.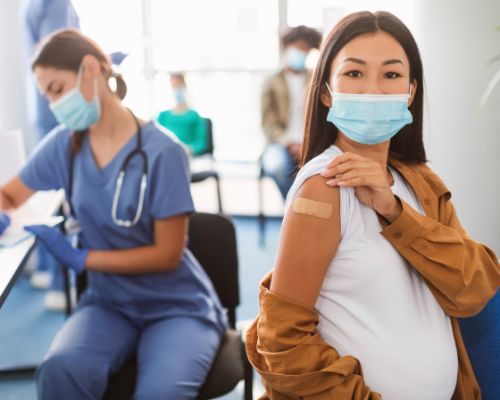 Participants were asked to self-report any health events that occurred during the seven days following each dose of the COVID-19 vaccine. An unvaccinated pregnant control group was asked to record any health problems during the seven days before they filled out the survey. 
By comparing these self-report surveys, the team found that within the week of the first mRNA COVID-19 vaccine dose, four per cent of pregnant participants reported a significant health event compared to just over six per cent of non-pregnant vaccinated participants. In the week following a second dose, just over seven per cent of pregnant participants experienced a significant health event compared to 11 per cent of non-pregnant participants, with the most common symptoms being feeling unwell, headache or migraine, and cold symptoms. Approximately three per cent of pregnant unvaccinated participants reported similar events seven days prior to survey completion. 
Fewer than one per cent of participants experienced serious health events in all groups.
"Our results demonstrate that these vaccines are safe in pregnancy and, importantly, there was no increased risk of miscarriages or other pregnancy complications,"
says Dr. Bettinger, an investigator at BC Children's Hospital and pediatrics professor at UBC. "Both healthcare providers and pregnant people should be aware of the more common symptoms pregnant people may experience after vaccination, including redness/pain at the injection site, fatigue, muscle aches, and headaches."
This study was funded by the Canadian Institutes of Health Research and the Public Health Agency of Canada through its COVID-19 Immunity Task Force. It was conducted by researchers the Canadian Immunization Network's (CIRN's) CANVAS network."
See the full paper for a list of authors. 
 

This video for health care providers from the Vaccine Evaluation Center's resource page shows the importance of discussing vaccines with new parents.