A pan-Canadian study that's monitoring the effects of COVID-19 and the safety and efficacy of COVID-19 vaccines in Canadian children and adolescents started June 1. The Government of Canada is supporting the study through its COVID-19 Immunity Task Force and Vaccine Surveillance Reference Group.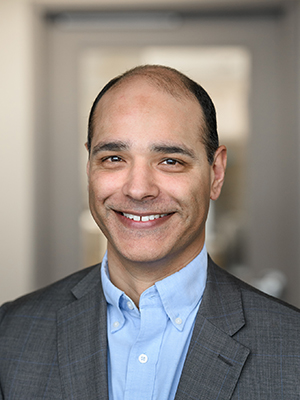 "Vaccines being administered to protect against COVID-19 have gone through rigorous safety and efficacy evaluations in all eligible age groups,"
said Dr. Manish Sadarangani, co-principal investigator of Canada's Immunization Monitoring Program ACTive (IMPACT) network, which is conducting the study, and the site investigator for B.C. "Continued surveillance for any vaccine is always an important component of ensuring continued safety and effectiveness for the general population."
The study will monitor pediatric hospital visits to identify those that may be associated with a COVID-19 infection or vaccination. The IMPACT network will monitor the symptoms and reactions of any children or adolescents admitted to the hospital due to COVID-19, including for multisystem inflammatory syndrome, and will track the continued safety and effectiveness of COVID-19 vaccines. 
"As COVID-19 vaccines are rolled out to those aged 12 to 17 and potentially younger children in the near future, we will analyze whether vaccination is associated with fewer children and youth being admitted to hospital with COVID-19 and fewer severe cases of the disease,"
said Dr. Julie Bettinger, an investigator at BC Children's Hospital and the IMPACT data center director and epidemiologist.
The IMPACT network has continuously monitored a variety of pediatric vaccines for more than 30 years. Its efforts will help inform public health and medical experts of unusual post-vaccine events. The network is well-positioned to evaluate the impact of vaccination programs in cases of COVID-19 in children and youth who are in hospital.  
This latest study will build upon information gathered by the research team's Canadian Paediatric Surveillance Program COVID-19 Study, which collected data from the beginning of the pandemic until the end of May 2021, to provide a more complete understanding of how COVID-19 affects children and youth.  
"This study will bring together information from hospital across Canada so that we can quickly identify and respond to any emerging patterns that could be related to COVID-19 vaccination,"
said Dr. Sadarangani, an investigator and director of the Vaccine Evaluation Center at BC Children's Hospital. 
"These studies on the effects of illness from COVID-19 and COVID-19 vaccine safety and effectiveness will help us learn more about the best ways to protect younger Canadians and their families," said Canada's chief public health officer Dr. Theresa Tam.
"Monitoring safety and effectiveness of COVID-19 vaccines in this population will also contribute to optimal COVID-19 prevention and control, population-wide."
Regardless, as always, we need to continue monitoring the situation based on our specific Canadian context to ensure Canadian children and youth remain safe."
A version of this story was originally published by the COVID-19 Immunity Task Force.