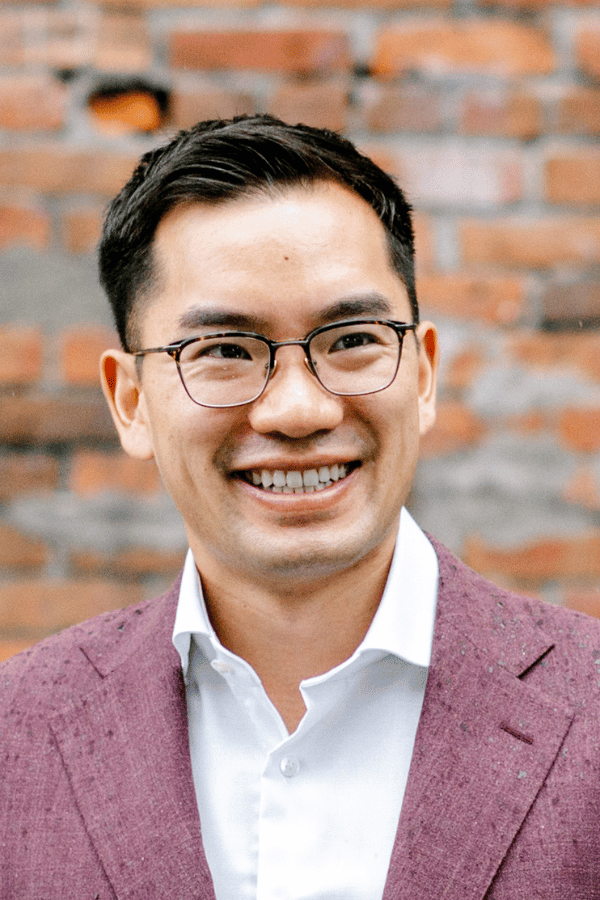 The sense of togetherness that adult and pediatric emergency physician Dr. Daniel Ting felt at the start of the COVID-19 pandemic was extraordinary. 
"I've never seen emergency teams bonding as strongly as in that first wave," says Dr. Ting, who's also a clinical assistant professor in the Department of Emergency Medicine at the University of British Columbia (UBC). "You had people outside doing the 7 p.m. cheer and you had people making posters and artwork. It really felt like people were united behind a cause." 
But as the pandemic dragged on, everything changed. 
"People stopped bringing their pots out, some of the medical practitioners actually became pariahs and the pandemic became very politicized."
Emergency physicians not only felt depleted by working extra shifts – without adequate time or opportunity to recharge – but their time and efforts were also questioned by patients and their families.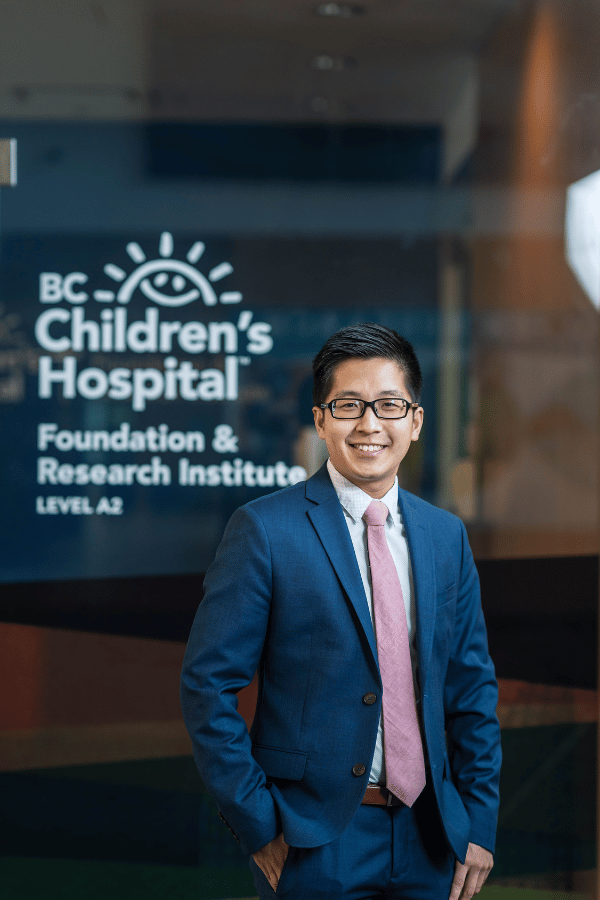 Dr. Ting and Dr. Kenneth Lee, an emergency physician at BC Children's and a clinical instructor in the Department of Pediatrics at UBC, captured the impact of that shift on pediatric emergency physicians in a study recently published in Pediatric Emergency Care.
Their research shows that emotional exhaustion among pediatric emergency physicians in Canada correlated with spikes in the number of COVID-19 cases they saw during the pandemic's third and fourth waves. The study's authors say interventions must address unsustainable workloads and the overwhelming lack of control.
More concentrated, qualitative, contextualized, longer
While most studies on burnout among emergency physicians during the pandemic focused on those in adult hospitals at one or two points in time, the authors of the study surveyed pediatric emergency physicians monthly over nine months between February and October 2021. 
Nearly one hundred emergency physicians at 13 centres across Canada responded to questions about how often they felt emotionally exhausted or experienced depersonalization, a state in which one's thoughts and feelings seem unreal or not to belong to oneself. The survey collected demographic information, asked how long participants had been emergency physicians, whether they'd ever tested positive for COVID-19 and how many COVID patients they were seeing. Respondents were also asked to describe what contributed to their feelings. 
Unsustainable workloads
The number of visitors to the emergency department increased while workforce levels decreased during the study period. 
"I have the sense of being in front of a bottomless pit," wrote one survey respondent.
"No matter our pace, the waiting room of stretchers fill up faster than we can see patients. It sometimes forces us to cut corners, which makes us not very proud of our work."
The universal and important use of personal protective equipment constrained non-verbal communication between clinicians, patients, and families, making the limited time spent with patients less rewarding.
Study participants noted they had fewer opportunities to recharge, something Dr. Ting noticed himself. 
"I'm used to working hard and then having time off to enjoy with my friends and family, but the necessary public health restrictions eliminated a lot of these opportunities," he says. "I found it was so easy to bury myself deeper and deeper into work. There were so many shifts up for grabs. There were different clinical opportunities all over the hospital. It was very easy to sink into work and forget about taking care of my own personal well-being."
Emotionally exhausted
Emergency physicians with six to 10 years of experience in practice were found to have no emotional exhaustion while newer physicians struggled. 
Dr. Ting, who's been an emergency physician since 2019, wasn't surprised by this result. 
"Early career physicians are working essentially at their max clinical shift rate, so they're less able to absorb a stressor like the pandemic. They also have less clinical experience," he says. "And then there's just different stressors as a young physician, such as starting a family. Both Ken and I have young daughters."
Lack of control
Survey respondents felt they were stuck in a situation and system that would not change to meet their needs. Ever-changing infection control protocols made some feel powerless and many were frustrated by disconnects between health-care management and providers.
"Keeping in mind that this was a national survey, some respondents perceived a lack of clarity in the messaging they received from their local and provincial governments," says Dr. Ting. 
Respondents felt this perceived lack of government leadership in some provinces contributed to confusion among the public, increasing distrust and antagonism with the health-care system, and leading to frustrating interactions between physicians and patients. 
In one of their surveys, a study participant wrote, "It seemed like just yet another thing to add stress to my stressed life already. I wondered how a career like this could ever be worth the cost in the individual. It was all too much to deal with." 
What needs to change
The researchers say further steps are needed to alleviate burnout. 
"One-off things to help physicians, such as a $10 Starbucks gift card, or a free barbecue lunch, are just Band-Aids," says Dr. Lee. 
Their study found a lag time of a month between a spike in COVID cases in the emergency department (ED) and emotional exhaustion in emergency physicians, so the researchers see a window of opportunity for intervention from health-care leaders during the next period when EDs have prolonged high volumes. 
During last fall's influx of influenza and respiratory syncytial virus (RSV) patients at BC Children's, a new clinic staffed by general pediatricians and subspecialists, was set up at the hospital to assist with the management of lower acuity patients. Additionally, to alleviate caseloads on emergency physicians, some subspecialists, including psychiatrists, agreed to see specialty-specific patients in the emergency room, without the need for emergency physicians to assess the patient first. These interventions helped emergency physicians feel that the responsibility of managing a surge in cases was meaningfully supported by their hospital colleagues.
"Those are creative solutions to help mitigate the problem," says Dr. Ting. "This study helps to further the case for these kinds of interventions."
It's time to implement creative solutions that are customized to individual health-care centres, says Dr. Ting. 
Emergency physicians want stringent enforcement of hospital overcapacity protocols and a better distribution of workload beyond the ED, such as increasing access to after-hours health care. 
"It wasn't that COVID caused problems and now that COVID is no longer a pandemic those problems have gone away," Dr. Ting notes.
"COVID helped uncover some of these underlying problems that were part of the health-care system that we had ignored for a long period of time. COVID has made it newsworthy, but it's actually long past its due date for us to make some changes."