Falls send more Canadian children to hospital with injuries than any other cause, followed by car and cycling collisions, according to a new interactive website created by BC Children's Hospital researchers in collaboration with partners at York University in Toronto. Drowning is the least common reason for a hospital visit after burns and choking.
Injuries from six of the nine causes have decreased over time, whereas rates of drowning and choking have increased. Rates of poisoning have remained stable. 
The new website displays injury rates by type and province in the style of a report card. Visitors can see where evidence-based prevention policies have succeeded, and where more work needs to be done.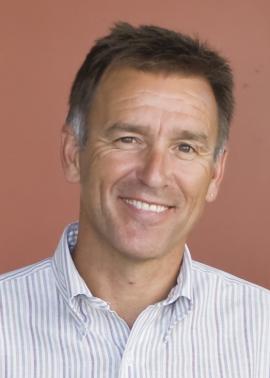 British Columbia, for example, scores high for enacting injury prevention policies related to distracted driving, helmets and booster seats, but low when it comes to smoke detectors and pedestrian safety. B.C. achieved the top overall score for safety among the provinces and placed second in terms of policy. This success may be thanks in part to the BC Injury Research and Prevention Unit (BCIRPU) at BC Children's Hospital, an innovative province-wide partnership dedicated to reducing the burden of injuries through research and public education.
Scientists prepared The Canadian Child Safety Report Card using data from the Canadian Institute for Health Information and provincial coroners' data. They followed the injury prevention report card model used by international organizations such as the World Health Organization and UNICEF. Injury hospitalizations and deaths from all causes for children and adolescents aged zero to 19 were analyzed between 2006 and 2012.
This work was led by Alison Macpherson, a professor at York University and adjunct professor in the UBC Department of Pediatrics, Dr. Liraz Fridman, postdoctoral fellow at the University of Calgary and Sick Kids Hospital in Toronto, and Dr. Ian Pike, director of the BCIRPU, professor in the UBC Department of Pediatrics and co-executive director of The Community Against Preventable Injuries. Funding for this project was provided through Dr. Macpherson's appointment as a Canadian Institutes of Health Research (CIHR) applied chair in Reproductive, Child & Youth Health Services & Policy Research.
"We need to work with people at all levels of government and health care to make cities and towns safer," said Dr. Macpherson. "This report card allows us to learn from our successes and see where we can make improvements."
The research team previously produced The Canadian Atlas of Child & Youth Injury Prevention website to help health-care practitioners, policymakers and researchers make informed decisions that will improve child and youth injury prevention measures in Canada. Information is presented more visually and by province on the new website.  
We've gathered the evidence to make it easy for safety advocates and policymakers to see where taking action could save life and limb. 
"We want to help make Canada safer for Canadian children and youth," said Dr. Pike. 
"The report card is a really important tool that provides policymakers and knowledge users with a snapshot of the injury picture in each province," says Dr. Fridman. "It highlights the importance of implementing strong evidence-informed policies to reduce the burden of childhood injuries in Canada."
The BC Injury Prevention Unit at BC Children's Hospital, an innovative province-wide partnership dedicated to reducing the burden of injuries through research and public education, deserves some of the credit for the province's high scores in relation to child safety.