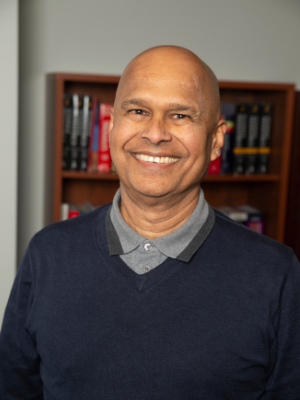 A new study co-authored by BC Children's Hospital investigator Dr. Tex Kissoon estimates the British Columbia Sepsis Network averted 981 sepsis cases and 172 deaths between 2014 and 2018. By averting these cases, the health-care system saved $50.6 million in 2018, according to findings recently published by Critical Care Medicine. 
"We hope our work can serve as a model of care for other provinces in Canada and elsewhere,"
said Dr. Kissoon, an investigator with BC Children's Hospital, executive medical director of Children's & Women's Global Health, professor of pediatrics at the University of British Columbia (UBC) and president of the Global Sepsis Alliance. 
Sepsis is a life-threatening organ dysfunction caused by a body's dysregulated response to infection. In 2017, 48.9 million new cases of sepsis and 11 million sepsis deaths were estimated, representing nearly 20 per cent of all global deaths. 
There are scant statistics on the burden of sepsis in Canada, but it's well known that a disproportionate burden exists where inequity in access and quality of care exists in Canada and around the world. Apart from sepsis deaths, about 40 per cent of sepsis survivors may be readmitted to hospital as well as higher odds of disabilities among sepsis survivors. While sepsis is more common in elderly people, young people are also vulnerable to poor outcomes from sepsis.
The British Columbia Patient Safety & Quality Council formed the British Columbia Sepsis Network in June 2012 to support the early identification and rapid treatment of new sepsis infections, prevent the development of sepsis and treat sepsis and sepsis shock. 
The Network employed a model of distributed leadership to share resources, improve care, disseminate innovation and collaborate for knowledge translation. As of 2020, the Network included more than 36 hospitals and 300 members, including patient partners, frontline staff, physicians from various specialties, quality improvement experts and hospital administrators. 
For this retrospective population-based study, the sepsis cases and deaths averted over time for B.C. were calculated and compared with the rest of Canada. The study considered the clinical and economic impact of the British Columbia Sepsis Network using the disease-specific occurrence of sepsis and sepsis case-fatality rates from a baseline of 2011-2013, which included the one-year period prior to the formation of the network as well as the initial two years of the network. Investigators calculated case reduction, mortality and return on investment up to and including 2018.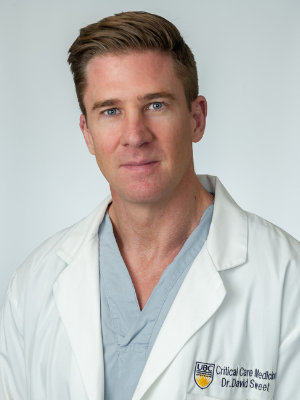 A total of 981 in-hospital sepsis cases were averted in B.C. compared with the Canadian average of 611 cases averted throughout the study period. In that same time period, 172 deaths were averted in B.C. vs. the Canadian average of 127 deaths. 
Financial analysis shows that the British Columbia Patient Safety & Quality Council invested a cumulative $449,962 in the Network. The lower occurrence of in-hospital sepsis and mortality translated into societal savings of $50.6 million, or a return of $112.50 for every dollar invested in the Sepsis Network.
"The study's findings strengthen a policy argument for large-scale sepsis quality improvement initiatives,"
said senior author Dr. David Sweet, a critical care physician at Vancouver General Hospital, sepsis clinical lead for the British Columbia Patient Safety & Quality Council, chair of the BC Sepsis Network and COVID Therapeutics Committee and clinical associate professor at UBC.