BC Children's Hospital investigator Dr. Kyla Hildebrand not only conducts research in the area of allergy and clinical immunology, but this clinical assistant professor in the Department of Pediatrics in the Faculty of Medicine at the University of British Columbia is also well known for her leadership in undergraduate and postgraduate medical education.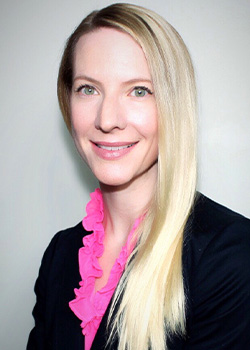 In recognition of her success in innovatively applying the CanMEDS physician competencies framework in diverse educational settings, she is this year's recipient of the Royal College AMS Donald Richards Wilson Award for CanMEDS integration.
The CanMEDS framework identifies and describes the abilities physicians require to effectively meet the health-care needs of the people they serve. Under this framework, a competent physician seamlessly integrates the proficiencies of a medical expert, communicator, collaborator, leader, health advocate, scholar and professional.
Hildebrand is chair of a distributed academic half day across the country, where she has implemented CanMEDS in six fellowship programs. Colleagues have lauded her for helping learners increase their competencies in areas in which they're struggling. 
She has received numerous accolades for her excellence in teaching and mentorship in the past two years, including a national John Howard Toogood Award for Excellence in Teaching.