A new national research team led by BC Children's Hospital's Dr. Francis Lynn was one of two groups awarded a total of $6 million in funding from the Government of Canada and JDRF Canada to accelerate the development of stem cell based therapies for type 1 diabetes (T1D).
"This generous new funding is a fantastic boost towards our goal of developing a readily available source of insulin-producing cells for transplantation therapy," said Dr. Lynn.
"If successful, this would be utterly transformative for children with T1D, allowing them to live healthy lives and reducing the need for painful insulin injections."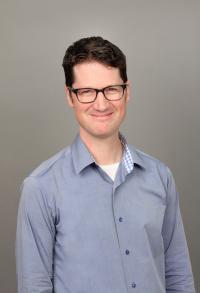 Dr. Lynn is an investigator with the Canucks for Kids Fund Childhood Diabetes Laboratories at BC Children's and associate professor with the UBC Departments of Surgery and School of Biomedical Engineering.
T1D normally develops during childhood and results when the immune system attacks and destroys the insulin-producing beta cells in the pancreas. As there is no known cure, management of the disease involves insulin injections several times per day to keep blood glucose levels normal. Even when managed, T1D can sometimes result in serious and life-threatening complications.
One of the more promising new approaches to treating this disease are stem-cell based therapies that could act as replacement insulin-producing cells for people whose own beta cells are lost. 
This Canadian Institutes of Health Research (CIHR) and JDRF Partnership to Defeat Diabetes fund national collaborations to tackle some of the biggest scientific challenges impeding the development of these cutting-edge therapies. Their aim is to bring forward a future in which people with T1D will no longer need to worry about dangerous spikes in insulin, daily injections, or long term health complications.
The research team led by Dr. Lynn includes Dr. Megan Levings, Dr. Bruce Verchere and Dr. Wyeth Wasserman at BC Children's and UBC; Dr. Jim Johnson at UBC; Dr. Pat MacDonald at the University of Alberta; and Dr. Jenny Bruin at Carleton University.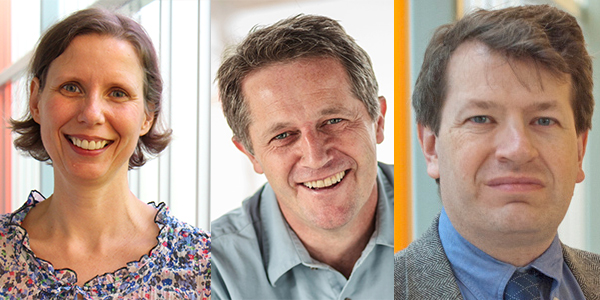 The team aims to produce a new and improved source for cell replacement therapy in T1D that can be tested in clinical trials within a few years. The potential advantage of stem cell-based treatment is that, unlike current cell transplantation methods, it will not rely on a limited supply of organ donors, or require treatments that suppress the immune system to survive transplantation.
Ten years ago the BC Children's Hospital Research Institute — then called the Child & Family Research Institute — set an ambitious plan to recruit a collaborative team of young scientists to build a childhood diabetes centre at the BC Children's Hospital campus. 
Dr. Lynn and Dr. Levings were among these early recruits that helped establish the Canucks for Kids Fund Childhood Diabetes Laboratories with leading expertise in cell therapy, genomics, phenotyping, and immunology. 
"This national award from JDRF and CIHR shows that what was merely a vision ten years ago is now a reality and these investments will directly support the fantastic type 1 diabetes research here at the CFKF Diabetes Laboratories," said Dr. Lynn.
The second team awarded funding is led by Dr. Maria Cristina Nostro at the University Health Network and the University of Toronto. They are also working to develop a safe and effective clinical-grade cell line that can act as a surrogate source of insulin to be used for transplantation therapy.
Credit: Government of Canada news release