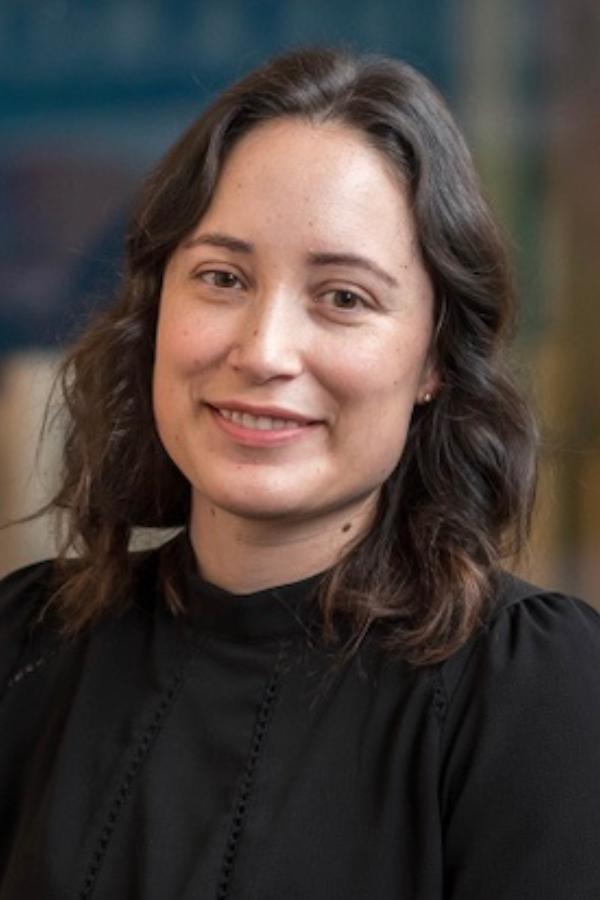 With a Bachelor of Applied Science in Chemical and Biological Engineering (BASc) degree and a Doctor of Medicine (MD), Dr. Favel has recently completed a Master of Public Health (MPH) and the highly competitive Clinician Investigator program at the University of British Columbia (UBC). Her supervisors at BC Children's are Childhood Diseases investigator Dr. Dina Panagiotopoulos and Evidence to Innovation investigator Dr. Cherry Mammen.
Dr. Favel is driven by her incredible passion for advancing research and clinical care for pediatric type 1 diabetes (T1D). While training to become a pediatric nephrologist, she saw firsthand the long-term complications that come with diabetes in many of the children she cared for.
"I came across a lot of kids with diabetes who had high blood pressure or kidney injuries," says Dr. Favel.
"These patients and their stories really inspired me to get involved in T1D care and find new ways to apply my knowledge and skills in evidence-based ways."
Carrying that inspiration with her, Dr. Favel applied to UBC's MPH program and was accepted on an entrance scholarship. During the program, she made significant discoveries that could transform the national standard of care for children with T1D.
She identified that many of the T1D patients at BC Children's had not completed urine testing to monitor kidney function as recommended by the Diabetes Canada Clinical Practice Guidelines. To address this, she developed a patient handout with the Endocrinology team, which is now part of standard clinical care at the hospital. This project was presented nationally at the Annual Diabetes Canada Professional Conference and published in Pediatric Research.
Dr. Favel also collected follow-up data on the participants' kidney function. This longitudinal data is the first to demonstrate that up to half of the children in this cohort have a significant decline of kidney function within a few years following T1D diagnosis. Such valuable information supports the need for regular kidney function testing for children with T1D. Currently, this is not the standard of care in Canada.
"Many childhood diseases can persist into adulthood, so a longitudinal study like the one we're doing may give some insight into that transition from childhood to adulthood," says Dr. Favel.
"If we're able to closely monitor these kids, then maybe we can do something different in terms of their care. And that's our end goal — how can we improve these guidelines and care for these children?"
In recognition of this exemplary work, Dr. Favel was awarded first place in the Fellow Category at the UBC Department of Pediatrics Annual Research Competition. This research was also presented at the 2022 American Diabetes Association Scientific Session.
Despite her busy schedule, Dr. Favel is actively involved in the research community at large. She has given several lectures at a number of UBC Academic Half Day events for pediatrics residents. Furthermore, she has filled several professional roles in academia, such as being an examiner, interviewer and peer mentor. For instance, with her part Indigenous background, she served as a peer mentor for Indigenous students in UBC's School of Public Health.
Upon reflecting on what the Outstanding Achievement Award by a Master's Student means to her, Dr. Favel remarks, "It's a reflection of all the hard work that we, including myself and all the people who I've had the pleasure to work with, have put into this area. Dr. Panagiotopoulos's and Dr. Mammen's inspirations are the same as mine. We work directly with these patients and families and want to know how to better care for them."
Everyone will be invited to attend the fall 2022 Celebrating Research Excellence Award Ceremony on November 25, where all our recipient accomplishments will be formally acknowledged.