National Child and Youth Mental Health Day is on Saturday, May 7. It's a great opportunity to talk to children and youth about mental health challenges and disorders to reduce the stigma around mental health and get the conversation started.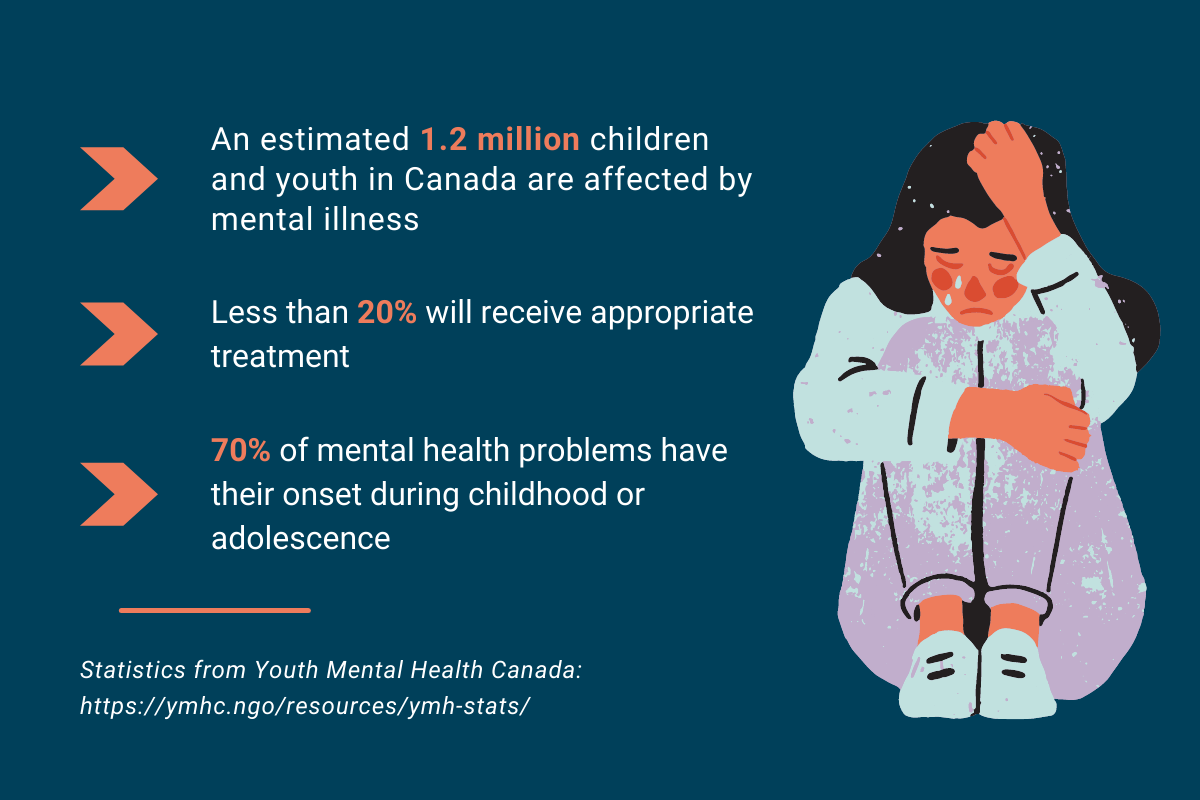 Being a parent or caregiver of a child or youth with mental health challenges or a mental illness can be overwhelming and stressful, and it can be difficult to know how to best support them. A good starting point is to talk to your kids openly, and tell them about your experiences taking care of your own mental health. 
Sometimes it's difficult for children and youth to confide in their parents about their mental health, so it's important to look for possible signs of mental health struggles in case they don't feel comfortable raising the topic. Kids may also try to hide their feelings and symptoms, because they may feel confused, afraid or even ashamed. They may not even realize that they need help. If you feel there's something wrong, trust your instincts. No one knows your child better than you. 
How do I know if my child is struggling with their mental health?
It's important to remember that each child is different, and the symptoms of mental health challenges and disorders can manifest themselves in numerous ways. Pay attention to any changes in your child's behaviour and talk to them about it. 
Children and youth struggling with their mental health may:
Spend more time alone and distance themselves from
friends and family
Stop participating in activities they typically enjoy
Show a lack of motivation or energy
Have a challenging time managing basic daily activities,
such as showering 
Exhibit behavioural changes, such as changes in sleeping
or eating habits
Begin to struggle in school and act out or receive lower
grades than usual
Start drinking or using drugs
Experience mood swings and be more irritable, angry or sad
Appear anxious and worry a lot
Have physical symptoms like stomach aches with no apparent physiological cause
What do I do if my child has mental health challenges?
Avoid making your child feel as if something they're saying, feeling or doing is wrong or bad. It's common for those facing mental health challenges to feel as if it's somehow their fault. Let them know that mental health is just as important as physical health and should be treated with the same importance.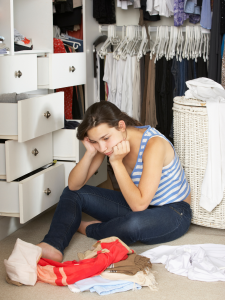 Since it can be difficult for children and youth to express themselves — particularly when it comes to mental health — it's crucial to be patient and ask questions, ensuring your child feels heard and supported. If they find it difficult to talk to a parent, encourage them to speak to a compassionate adult they trust, such as another family member or school counsellor.
If at any point you feel overwhelmed or unsure of whether you can handle your child's mental health challenges, don't be afraid to ask for help, and be sure to take care of your emotional needs in addition to your child's. Taking care of yourself enables you to take better care of your child.
Where can I find help?
Dealing with mental health challenges can be isolating, but you and your child are not alone — help is available. Once you've talked to your child or youth, you may realize that you need the help of a trained professional, such as a psychologist or psychiatrist, to discuss your concerns and potentially speak with your child. If you're uncertain where to begin, there are various resources available for parents, caregivers, and children and youth in B.C. to assist you in finding the help and support you and your family need.
Mental health resources:
Mental health is an important focus of BC Children's researchers. Here are a few highlights of current work in this area:
Do you have a question about this article or other BCCHR news?