When physical distancing measures were implemented in March 2020 during the first weeks of the COVID-19 pandemic, many pediatric hospital appointments were cancelled or rescheduled. Some clinics and hospital programs introduced or increased the use of virtual health — defined as the delivery of health care from anywhere with an internet or Wi-Fi connection using a computer, tablet or smartphone.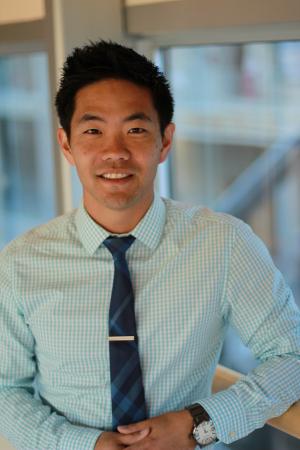 Dr. James Lee and colleagues wanted to gauge how these changes affected the delivery of health care to kids in B.C. Using booking data from the Division of Neurology at BC Children's, the team assessed the impact of the transition to virtual health on overall clinic visit numbers. They also evaluated physician-reported satisfaction with virtual health.
On March 16, 2020, physical distancing restrictions were enacted at BC Children's (BCCH) and non-urgent pediatric neurology appointments were rescheduled or converted to virtual health or telephone appointments. By April 2020, 96 per cent of visits were done virtually (for example, via Zoom) or by phone, and 4 per cent were in-person.
This was a huge increase from 2019, when virtual visits only accounted for 4.6 per cent of total patient encounters within the Division of Neurology at BCCH.
Dr. Lee's team found that total monthly visits during the pandemic were similar to corresponding months in 2019 and average pediatric patient volumes were maintained. This means that implementing virtual health allowed pediatric neurology to continue providing care to young patients across B.C., where many children live far from specialist care. 
According to one survey distributed to the BCCH neurologists, virtual health was found to be an adequate substitute for in-person appointments in 83.8 per cent of the visits in March and April 2020.
A second survey showed that all neurologist respondents felt that virtual health allowed them to avoid postponing or cancelling clinic visits due to the COVID-19 outbreak. 
Ninety-one per cent of BCCH neurologists said they were likely or very likely to continue using virtual health to assess patients even after physical distancing measures have been relaxed. Patient comfort with Zoom or phone appointments and avoiding appointment cancellation were the two most cited advantages of virtual health. 
"Our findings show that continued use of virtual health is possible — and sometimes even preferred — in a pediatric neurology setting, since virtual health provides reliable care comparable to in-person consultations," said Dr. Lee.
While it's true that some appointments require the ability to physically examine the patient and assess vital signs, many aspects of neurological examinations lend themselves well to virtual appointments. These include speech and cognition, observations of behaviour, some aspects of motor control and coordination, and so on. 


The research team is led by Dr. Mary B. Connolly. In addition to Dr. James Lee, the team includes:
Do you have a question about this article or other BCCHR news?