Diabetes is a disease in which the body either can't produce insulin (type 1), or the insulin the pancreas does produce doesn't work well (type 2). This chronic condition affects over half a billion people worldwide, including 5.7 million Canadians, and can lead to complications such as stroke, blindness and amputation. People with diabetes need to manage their blood sugar levels to prevent or delay long-term serious side effects of the disease, and the stress of managing diabetes increases the risk of developing mental health issues, such as anxiety or depression.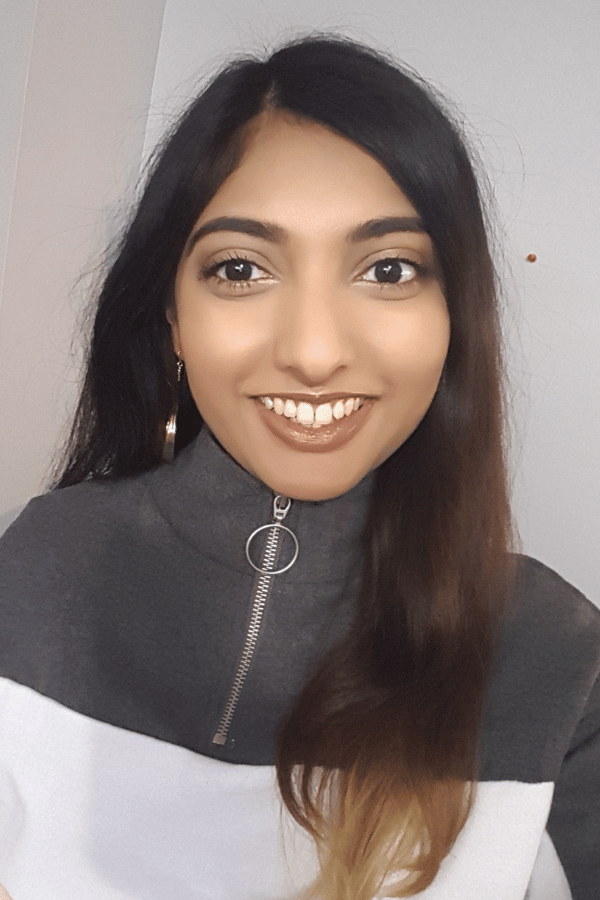 Vriti Bhagat, a PhD student in Dr. Bruce Verchere's lab at BC Children's Hospital Research Institute (BCCHR) and the Department of Pathology and Laboratory Medicine at the University of British Columbia, is working to better understand two of the hormones related to diabetes. She hopes to identify new targets for medication and to be better able to predict the likelihood of developing the disease. 
Today, Bhagat was awarded a Vanier Canada Graduate Scholarship (CGS) for her research into insulin and islet amyloid polypeptide (IAPP), hormones created by the pancreas that work together to control blood sugar levels. This prestigious national award is valued at $50,000 a year for three years and helps Canadian institutions attract and retain world-class graduates. 
We spoke to Bhagat about the work that led to the award and what it means for her future research.
What do you hope to achieve with the help of this scholarship?
The pancreas first makes insulin and IAPP in their immature forms, proinsulin and proIAPP, which don't function as well in the body as their mature forms. People with diabetes have higher levels of the immature forms of these hormones in their blood than the mature forms, and the reason for this is not understood. I want to change that.
In an effort to achieve this, I will use cells from human pancreas organ donors and gene editing technology to illuminate the normal process of cutting proinsulin into insulin and proIAPP to IAPP. I will also use blood samples from people living with diabetes to measure the amounts and types of proinsulin and proIAPP in each donor. I want to understand how proinsulin and proIAPP are normally processed in non-diabetic individuals and how this process changes in people living with diabetes. With a better understanding of the normal process of cutting proinsulin to insulin and proIAPP to IAPP, I hope to find new targets for medications for diabetes. I will also work to determine whether measuring proinsulin and proIAPP forms in the blood would help predict how likely an individual is to develop type 1 or type 2 diabetes.
Do you have a personal reason for focusing on diabetes research in your graduate studies? If yes, please tell me about it and how this affects your research.
I became interested in studying diabetes from a young age because growing up in a South Asian community, I was surrounded by people that were living with type 2 diabetes, including my own family members. Because South Asians are disproportionately impacted by type 2 diabetes, I was always interested in pursuing a career in science and medicine to 1) help those in my community understand the disease better and be better equipped with the tools to manage their diabetes, and 2) develop therapies for those living with diabetes. 
What does winning this scholarship mean to you personally?
I am incredibly thankful to have been awarded the prestigious Vanier Scholarship. This award is the culmination of years of support from mentors in all aspects of my life who have provided me with the encouragement to pursue science and research. This award signifies my passion for pushing the boundaries of diabetes research in Canada by using innovative strategies and tools to develop treatments for the betterment of Canadians living with diabetes.
What drew you to BC Children's Hospital?
The breadth and excellence of research occurring at BC Children's Hospital to advance diabetes research drew me to the Research Institute. In particular, I valued the opportunity to engage in meaningful research with the various research teams as part of the Canucks for Kids Fund Childhood Diabetes Laboratories at BCCHR, and the UBC Research Excellence Cluster, BC Diabetes Research Network.
I am grateful to be pursuing my doctoral studies alongside some of the leading scientists in the world to advance therapies for children living with diabetes.
Many individuals living with type 1 diabetes are diagnosed in childhood. I hope to make advances by gaining a greater understanding of potential new targets for therapeutics for the treatment of type 1 diabetes, and identifying new biomarkers to improve our ability to predict the likelihood of developing type 1 diabetes in children.