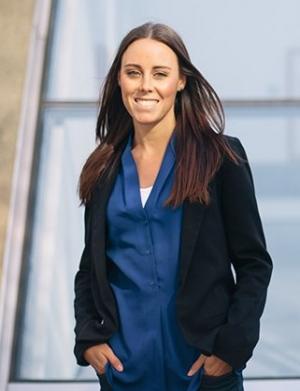 Dr. Amanda Butler works as an independent research consultant and is a postdoctoral research fellow in the University of British Columbia Department of Psychiatry and BC Mental Health and Substance Use Services. She holds a master's in criminology and PhD in health sciences from Simon Fraser University. Her research covers a broad range of topics at the intersection of health and justice, including mental health, substance use and criminal justice systems. Dr. Butler is also a panellist at this year's Women in Science event on February 9, 2023.
Finding inspiring women as role models
When I was young, I thought of math and science as "male subjects" and I didn't know much about women working in science, which is not surprising considering how underrepresented women have been in science historically. I think women only make up around three per cent of Nobel Prize winners in science fields! Until I started university, if I was asked to name famous women in science, I only knew of Marie Curie.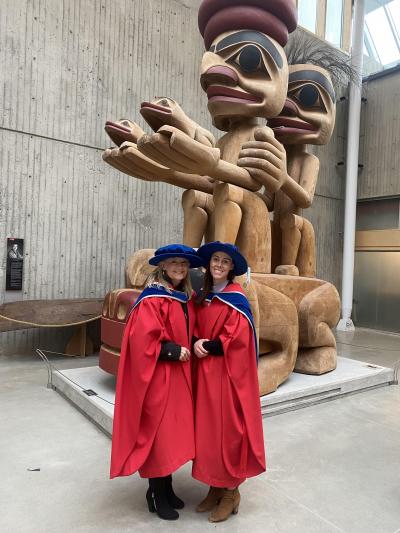 For a long time, I thought I would go into law, so I was more familiar with trailblazing women in law and political activism such as Nellie McClung, Bertha Wilson, Beverly McLachlin and Avvy Yao-Yao Go. I also read books about the women's suffrage movement in Canada. It's mind-boggling to think that women have been "persons" according to the law for less than a century!
My mom was not university-educated but she was definitely a feminist role model – she worked in the automotive industry building trucks in Ontario. In her own way, she taught my sister and I about challenging gender norms, the realities of navigating male-dominated spaces, and speaking up even when you are outnumbered.
I have been fortunate to be personally and professionally mentored by some incredible women through my career, including BC Children's researcher Dr. Tonia Nicholls.
Keep the door open to explore career options 
My career journey was not excessively planned. I actually changed my major after my first year of undergrad and tried courses across a variety of disciplines. Some of my most interesting electives were zoology, human anatomy, apiculture and honey bee biology, and the sociology of death and dying! I love learning and I was not overly fussed about figuring out exactly what I wanted to be when I "grew up."
By my third year of undergrad, I realized I was mostly drawn to criminology, sociology and biostatistics. I grew up in a working-class family and had some friends and family members who experienced extreme hardship as children and young adults, eventually becoming involved in the criminal justice system. I really wanted to understand crime and its relationship to poverty, trauma, and social determinants of health. During my undergrad I also volunteered for the Guelph Wellington Women in Crisis Shelter, helping to house women fleeing domestic violence. I enjoyed contributing to a program that empowered and supported marginalized women.
Young people experience a lot of pressure to know exactly what they want to do, but I recommend giving yourself room to explore. Because I was following my passion/interest more than a specific career outcome, I left lots of room for serendipity in my career direction.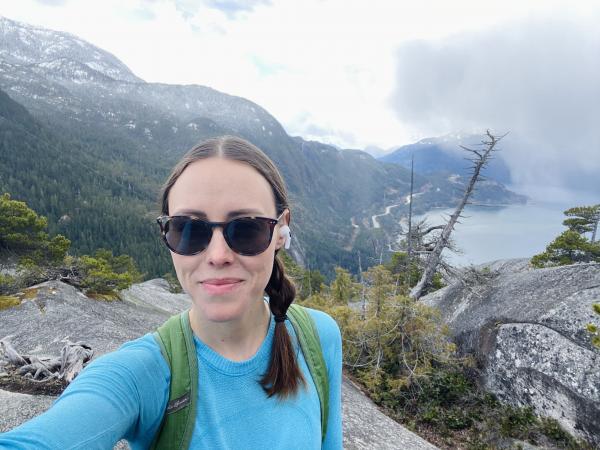 Being a woman in science can feel uncomfortable at times
Studies have shown that women who support other women are often highly successful, so I recommend that you help elevate other women. Academia can feel like a competitive space sometimes, but I have been surrounded by supportive women (and men!) and this has made all the difference for me in my personal and professional development.
We have come such a long way in the fight for gender equality, but if you aspire to a leadership role, you will likely face systemic hurdles as a woman. Build circles of trust, take credit for your work and ideas, don't wait to be called on to speak, don't offer to do all the notetaking, and don't "shrink" yourself in spaces where you are outnumbered. There are times when inserting yourself will feel uncomfortable, but don't avoid it.
There is a lot of talk about women "leaning in" but we also need to talk about men "leaning out" to carve out space for women. This includes dismantling structures to make room for women so there is truly a level playing field in our institutions and granting agencies.
One example is the disproportionate impact women face for taking time off to raise children, which can lead to gaps in publications and negative impacts on promotion opportunities
In spaces where we truly collaborate together, we all succeed together. We need to publicly celebrate each other, not just behind closed doors. That means giving credit to other amazing women in public forums, at meetings, lifting each other up openly.
We need to talk more about women in science and we need to tell those stories. Avenues like the Women in Science event are a good start, providing an opportunity for people to ask questions and be inspired. I think that's really positive.
Join us as we celebrate International Day of Women and Girls in Science
Thursday, Feb. 9, 2023
Click here for event details
Registration is open to high school students, university students, the health science community and the general public. The curriculum and discussion will be targeted for a grade 10–12 education level. The event will be hybrid with the option of attending in-person or virtually.
To read more profiles and keep on top of the latest research in child health, be sure to follow us on social media: