New robotic stem cell research technology funded by the BC Children's Hospital Foundation will be a game changer for accelerating new treatment or cures for severe and rare childhood illnesses. For the first time in history, all aspects of stem cell culturing are combined into a single piece of equipment, which is housed within BC Children's Cellular and Regenerative Medicine Centre (CRMC).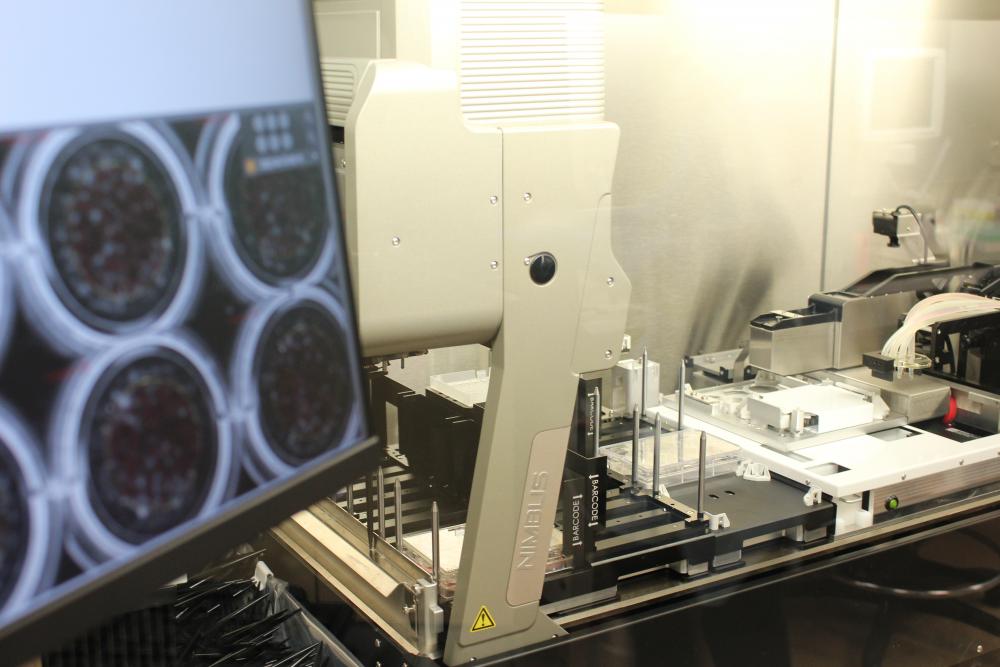 Until recently, the work of growing stem cells was performed manually with separate pieces of equipment for different steps of the process. This meant only two or three patients could have their stem cells cultured at the same time. With this new technology, up to 85 patients' stem cells can be cultured simultaneously. This frees up researchers to delve deeper into the underlying mechanisms of an individual's disease, and test out personalized treatments for patients.
Already, this new instrument is being put to work at the CRMC to uncover genetic causes of heart disease in children. Researchers are making heart tissues, and even "mini hearts" called cardioids, so they can study irregular heart rhythms, known as arrhythmias.
"Every day, our research teams are working hard to understand the genetic causes of arrhythmias, and find the best treatment options for children at high risk of sudden cardiac arrest," says Dr. Shubhayan Sanatani, BC Children's researcher and head of the division of cardiology. "This equipment is a true innovation, one that allows scientists and researchers to spend time focusing on finding the best and most specialized treatment options for patients facing not only congenital heart defects but also other serious diseases."
The technology is also being used to determine whether insulin-producing beta cells could be created from stem cells to help children living with diabetes. The possibilities are also vast for other conditions such as rare diseases and cancer.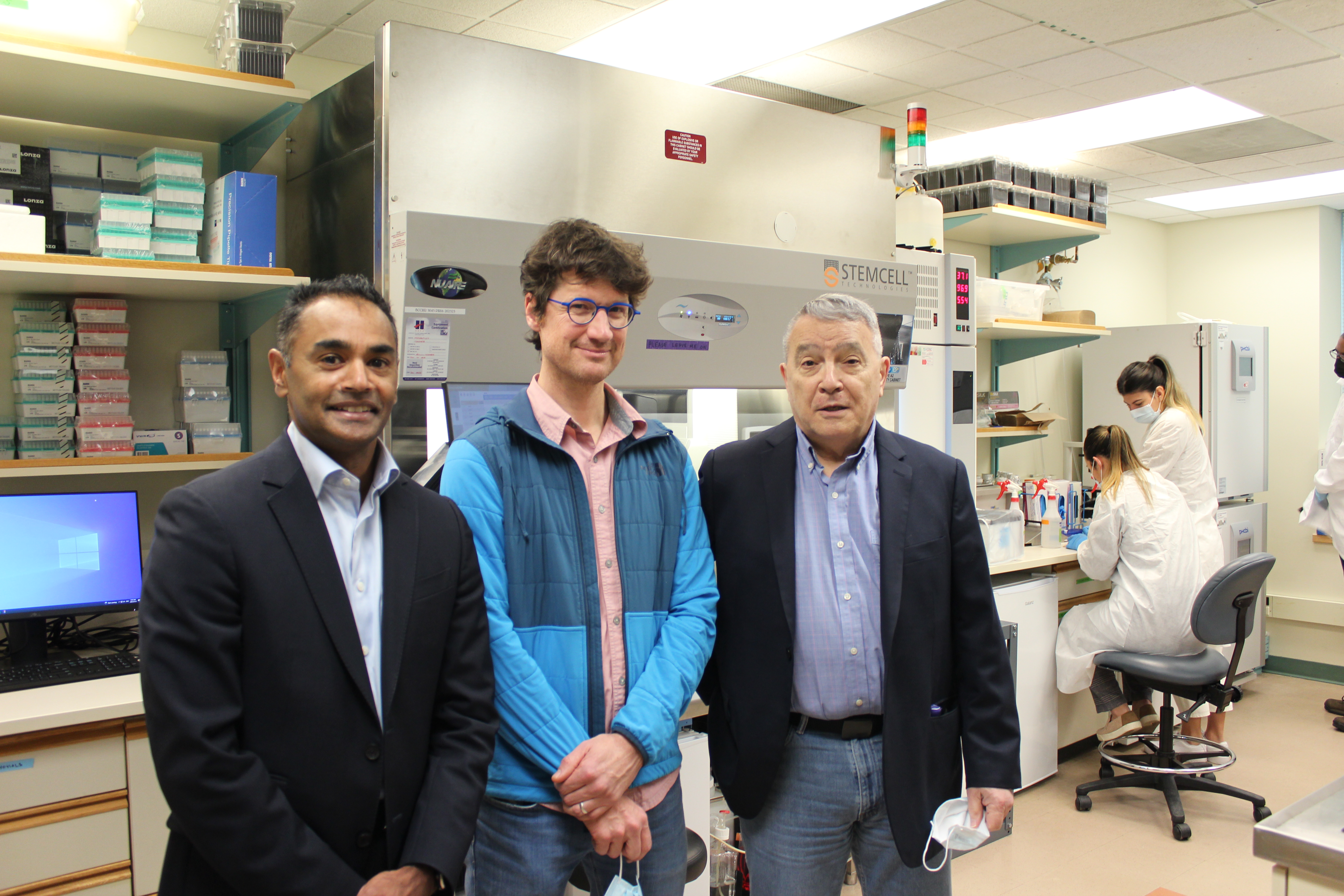 "Theoretically, there's no limit to the types of disease that could be treated through stem cell research" says Dr. Glen Tibbits, co-director of the CRMC. "Stem cells can grow into organ tissue cells that can reveal how certain diseases develop. They can also be guided into becoming specific cells that regenerate and repair tissues that have been damaged or affected by disease."
This technology, made possible through the generous support of Mining for Miracles, was developed by Vancouver company STEMCELL Technologies, an industry leader in creating stem cell products and establishing best practices that enable scientists to advance their research.
"This equipment is truly state of the art and is already transforming pediatric cardiac care," says Malcolm Berry, president and CEO of BC Children's Hospital Foundation. "BC Children's is home to some of the brightest clinical minds in Canada. Combining this expertise with leading-edge technology elevates the already extraordinary work happening here in B.C. in pediatric and cellular regenerative medicine. This new instrument will result in improved diagnoses, better treatments and potentially cures, ensuring a healthier future for kids in B.C. and across Canada."
Adapted from BC Children's Hospital Foundation news release.