Parents can take comfort in knowing that, for kids undergoing surgery, complications are rare. But to ensure that every child enjoys the best possible outcome, investigators at BC Children's Hospital and the University of British Columbia are studying how to make surgery even safer.
In a recent study published in Pediatric Anesthesia, Dr. Matthias Görges and Dr. Simon Whyte dug into patient data routinely collected before, during and after surgery to pinpoint opportunities to improve a child's recovery. They reviewed 6,737 surgery procedures over five years at BC Children's and found that, if a child experienced hypothermia (a drop in body temperature), they were more likely to have surgical wounds reopen and, if their blood pressure decreased, they were more likely to need blood transfusions or have other complications that required the child to return to the operating room. In both cases, doctors and nurses could take simple steps before or during the operation – like warming the child up – to reduce the risk of complications.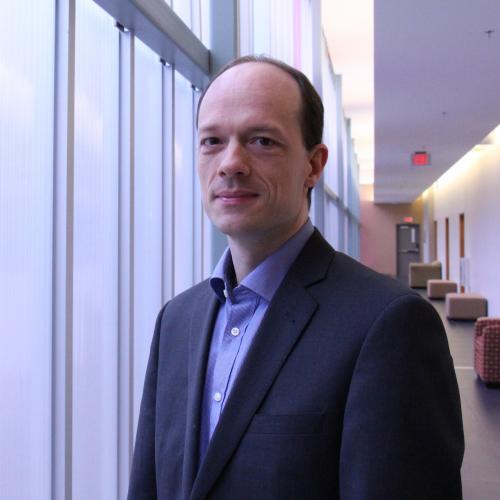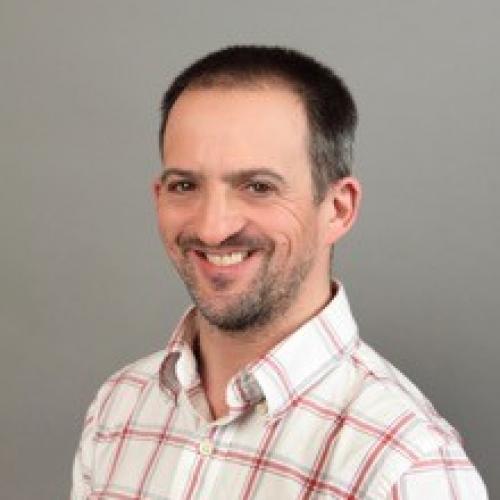 Dr. Görges is an investigator at BC Children's and Assistant Professor at UBC, and Dr. Simon Whyte is an investigator and anesthesiologist at BC Children's, and a Clinical Associate Professor with UBC.
We spoke with Dr. Görges and Dr. Whyte about the study and how it could help improve care for children undergoing surgery.
Why is it important to study past surgical data to improve care for children?
Dr. Matthias Görges: Kids can require surgery for a wide range of conditions, and fortunately, for the vast majority of them, there are very few bad outcomes or complications. This is great news for children – but it means it can take longer to collect enough data to understand what might be causing bad outcomes and how to avoid them. It's only when we look at large sets of data that we can begin to tease out how to improve care for children.
Dr. Simon Whyte: Clinicians like myself need feedback and data to understand how well we're doing in the operating room. Studies like this tell us which complications during surgery may have implications for a child's recovery. Once we see the bigger picture we can change our practices accordingly.
For example, most people have had the experience of sitting down in a doctor's office, taking their blood pressure and then looking up at a chart to see how it matches up with the recommendations for their height and weight. But what are the recommended numbers for a child lying down unconscious during surgery? At what point should I be worried if blood pressure begins dropping? This type of research goes a long way to answering these sorts of questions.
How does this study help clinicians change practice?
Dr. Whyte: As an anaesthesiologist, this study helps me plan for surgeries better by emphasizing the importance of keeping children warm and maintaining their blood pressure during surgery. We studied these characteristics precisely because body temperature and blood pressure are qualities that we have some control over in the operating room. We can warm children up prior to surgery and provide medications to help maintain blood pressure.
Dr. Görges: By examining more than five years of surgical data, this study helps set benchmarks for how common hypothermia or lowered blood pressure are during surgery and what realistic targets should be for improving them.
This study also helps doctors determine the relative risks for different complications they might encounter during surgery. We found that any degree of hypothermia or hypotension could increase the risk of surgical incisions reopening, or needing to come back to the emergency room.
How can this work be used for other hospitals or institutions?
Dr. Görges: Because complications are relatively rare in children, it's important that these results are replicated in larger studies across North America. We don't yet know whether hypothermia or hypotension in children actually cause these complications or if both are a symptom of some other factor. 
Dr. Whyte: Researchers and clinicians need to conduct further studies such as ours to confirm and refine what qualifies as 'normal' or 'concerning' for children. Recent advances have allowed us to keep very detailed track of these vital signs more easily, enabling this kind of research where we can properly examine the relationships between what happens to a child under anaesthesia and what postoperative complications they develop.
How do hospitals report surgical data?
Dr. Görges: Many hospitals across North America collect and report data on children having surgery using a system developed by the American College of Surgeons (ACS) called the Pediatric National Surgical Quality Improvement Program (P-NSQIP).
To measure and improve the quality of surgical care, this program lists hundreds of different medical and patient characteristics as well as surgical outcomes to better understand the risks and benefits of treatment. However, the impacts of anaesthesia are not included in this list. 
BC Children's was actually the first pediatric institute in Canada to participate in P-NSQIP. To better improve care, we've gone above and beyond their recommended list of risk-factors and have been measuring and reporting on vital signs such as hypothermia and hypotension. This study shows that some of that the effects of anaesthesia on body temperature and blood pressure can lead to complications after surgery and should be tracked by P-NSQIP.
Dr. Whyte: We hope that our study helps convince the ACS that such data should be included in P- NSQIP since anaesthesia can have a substantial impact on a child's physiology. We need to fill the gap in knowledge on how anesthesia affects the vital signs and recovery of children undergoing surgery. The more hospitals report on these vital signs, the more confident we can be that we are delivering the best treatment for the children in our care.
Read More:
Görges, M., Afshar, K., West, N., Pi, S., Bedford, J., Whyte, S. (2018). Integrating intraoperative physiology data into outcome analysis for the ACS Pediatric National Surgical Quality Improvement Program. Pediatric Anesthesia. 29(1), 1-11.    
DOI: 10.1111/pan.13531