Inside every cell of our body, microscopic molecules are working like tiny machines, coordinating all the complex tasks that keep us alive and healthy. When this machinery doesn't work correctly it can set off a chain reaction that leads to serious illness. 

At the Centre for Molecular Medicine and Therapeutics (CMMT) at BC Children's Hospital, Shawn Shortill studies the hidden inner-workings of cells. His research could lay the groundwork for new treatments that help children with serious neurological disorders. 

Shawn completed his undergraduate training in Microbiology and Biochemistry at the University of Victoria, performing systems biology research in the lab of Dr. Chris Nelson. Now a UBC Masters student, Shawn recently received a CIHR Canada Graduate Scholarship – Masters Award (CGS-M) in recognition of his high potential for future research achievement. He's supervised by Dr. Elizabeth Conibear, a CMMT and BC Children's Hospital Investigator and Associate Professor in the UBC Department of Medical Genetics.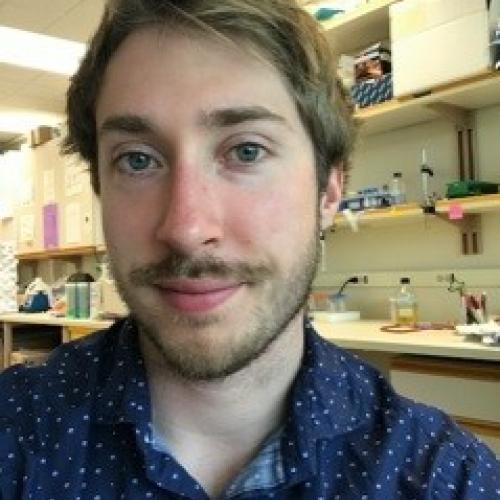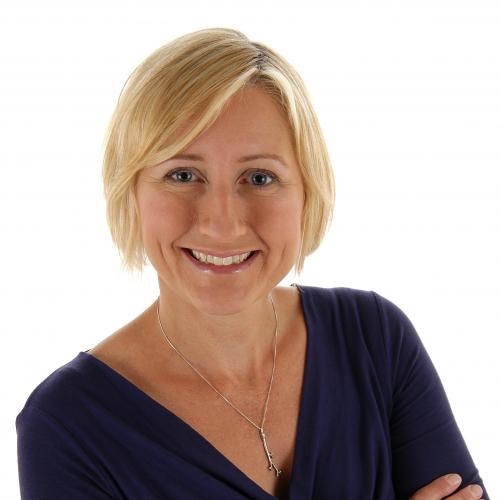 We caught up with Shawn to talk about his work studying a key protein discovered in the Conibear Lab and how his research could lead to new insights into how the human body works and how devastating childhood diseases develop.  
What research are you currently working on?

My research focuses on the activity of a protein known as Vrl1 that was discovered in the Conibear Lab a few years ago. Vrl1 regulates an enzyme called Rab5 that plays a key role in the function of a molecular machine called the retromer complex. The retromer complex is involved in intracellular protein sorting, a crucial process that ensures that proteins are sent to the right place so they can perform their proper function in the body. If proteins aren't sorted properly, they can't do their jobs. This sets off a cascade of events that can lead to serious health problems including neurological diseases like late-onset Parkinson's disease, which stems from problems with the retromer complex in some cases.
I am currently studying the regulation of Rab5 and retromer in the budding yeast S. cerevisiae to better understand the molecular processes that lead to disease. I use yeast as a model for my research because the regulatory strategies they employ often closely mirror those used by our human cells. Working with yeast also allows me to carry out experiments that generate lots of data fast. By harnessing the power of yeast genetics, you can answer a lot of detailed questions quickly. 

In developing a better understanding of how this protein works in the cell we hope to learn more about the retromer complex and its role in neurological diseases. This may eventually allow us to develop new treatments for disease that are caused by problems with the retromer complex. 

How will this work help children?
I'm learning more about disrupted sorting pathways on a basic level, so my research doesn't have to necessarily apply to just one disease. By understanding how the human body works at the molecular level, we can learn about why and how diseases develop and create new therapies to stop them.
For example, my research may provide insights into Juvenile Amyotrophic Lateral Sclerosis (ALS), a motor neuron disease with no cure that leads to difficulty walking, speaking, swallowing, and eventually breathing. This devastating disease is caused by mutations in a protein that is very similar to the protein I'm studying. Understanding more about Vrl1 may help us learn how similar proteins that regulate Rab5 work in the body and how they contribute to other diseases such as juvenile ALS.

What's your favourite part of working at BCCH Research Institute? 

My favourite part of working at the Research Institute is being surrounded by intelligent and motivated people who do interesting research that is very different from the research I do. For example, I can step out into the hall at CMMT and talk to people who study neurological disease progression using mouse models, stress response pathways and their impact on health using nematode worm models or the effects of alcohol on fetal development and learn a lot about something that I've never thought about before. The researchers here have very diverse interests, but we're all dedicated to finding answers that improve health and care. We're approaching diseases and problems with different strategies and we can learn a lot from each other.

What are your goals for your research for the near and far future?

For the near future I'm hoping I'll be able to find some interesting links between the protein I'm studying and retromer disfunction that will be applicable to human health. Further down the road, I hope that the results of my research enable others to develop new therapies that can make a real difference in the treatment of neurological disease. 

What do you like to do outside of work? 

I occasionally play music, so when I moved to Vancouver I brought my guitar over with me. I also recently got my bike over here, so I've been biking around the seawall and Stanley Park (when it isn't raining!). I was a craft cocktail bartender at Victoria Distillers on Vancouver Island where we made a very beautiful spirit called Empress 1908 Gin. I love the craft distilling community, so I've gone to a few events in Vancouver and started putting together gin tastings with GinHouse in my spare time.