A new BC Children's Hospital and University of British Columbia study – the first to investigate choline nutrition in North American toddlers – shows that over 70 per cent of one-year-olds and over 50 per cent of two-year-olds are not meeting the recommended adequate intake for this essential nutrient. Choline, which is usually grouped together with B-vitamins, plays an important role in the nervous system and in fat metabolism.  
"That such a high percentage of children are not meeting the adequate recommended intake for choline during this critical period of development demonstrates the need for more research to understand how much choline toddlers really need and how their bodies absorb and process this nutrient," says lead author Dr. Angela Devlin, a BC Children's Investigator and an Associate Professor in the UBC Department of Pediatrics.
Current adequate intake levels may not be accurate because they are not based on research done in children, but are calculated by scaling down the adequate intake levels for adults. Researchers also found that markers in the blood commonly used to measure choline levels may not accurately reflect dietary intake, as they do match up with the food records provided by the families participating in this study. 
"Although these findings don't necessarily mean toddlers aren't getting enough choline, it suggests that's a possibility and demonstrates that this is a nutrient we need to study in this age group," says Dr. Devlin. "It also highlights the need to develop better ways to test, measure and evaluate choline levels."
Choline is vital to the formation of cell membranes and acetylcholine, a neurotransmitter that coordinates messages in the nervous system and the brain. Choline is found mainly in foods from animal sources, such as meat, eggs and diary, along with some beans and vegetables. 
 "We know choline is vital for health, but compared to other B vitamins like B-12 and folate, it's not well studied, particularly in populations with unique nutritional needs like young children and pregnant women," says Dr. Alejandra Wiedeman, a UBC Postdoctoral Fellow and first-author of the study. Dr. Wiedeman conducted some of this work during her PhD training with the late Dr. Sheila Innis, a posthumous co-author of the study.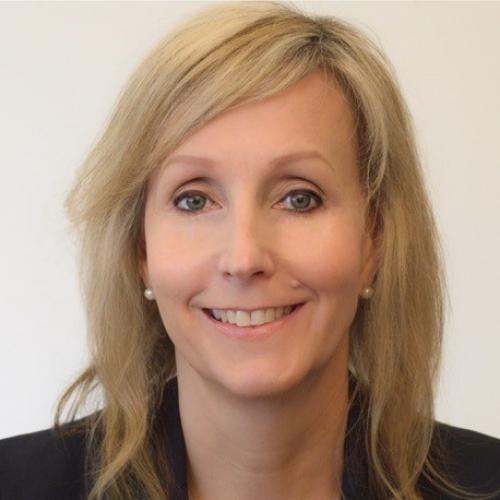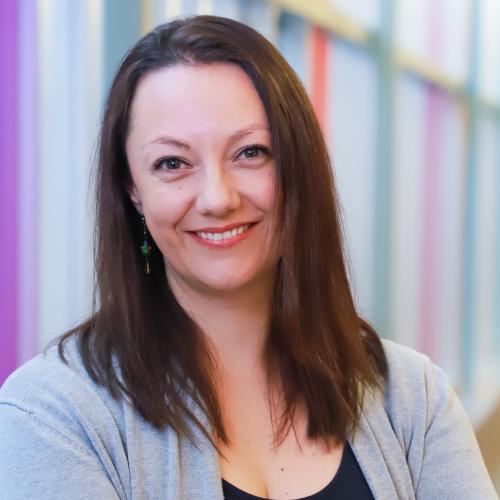 The researchers studied data collected from healthy children between one and two years of age in Metro Vancouver who were part of a randomized control trial led by Dr. Innis investigating the effects of a long chain fatty acid supplement. As part of the study, the caregivers filled out detailed food records for the children and researchers collected blood samples and conducted assessments of cognitive development. 
"One of the reasons we know so little about toddler nutrition is that it's very difficult to get samples from healthy kids," says Dr. Devlin. "The data collected during the fatty acid trial led by Dr. Innis is incredibly valuable and in this case, we were able to use it to study another nutrient, making the most of the investment these families made in research."
Dr. Wiedeman put the information from the food records into specialized software to determine how much choline the toddlers had ingested. Researchers also tested blood samples from the children for biomarkers – measurable substances in the blood – that are thought to indicate how much choline is present. 
The researchers discovered that 71.8 per cent of toddlers at one year of age and 55.8 per cent of toddlers at two years of age were not meeting adequate intake levels for choline.
The researchers also found that the biomarkers in blood used to measure choline levels do not match up with the dietary intake from the food diaries. This suggests the need for additional research to find a more accurate test that will reflect dietary choline intake.
Although researchers can't yet tell parents with certainty how much choline toddlers need to eat, they do know that choline is an important nutrient for health and development. 
"Parents should offer toddlers choline-rich foods like eggs and dairy products, and try to ensure young children are exposed to a wide variety of foods," Dr. Wiedeman.
"Good nutrition fuels healthy development and the consequences of poor nutrition in toddlers can last a lifetime," says Dr. Devlin. "We want to be able to give parents and caregivers the best information possible about how to ensure children get the nutrients they need. To do that, we need to continue with studies like this one, which examine key nutrients directly in young children."
Key Collaborators 
In addition to Dr. Wiedeman, Dr. Devlin and Dr. Innis, BC Children's Hospital Research Institute-affiliated study authors include:
Dr. Ruth Grunau: Investigator, BC Children's Hospital; Professor, UBC Department of Pediatrics
Roger Dyer: Laboratory Manager, BC Children's Hospital Research Institute
Cecil Chau: Research Assistant, Grunau Lab
All studies involving human participants are subjected to the rigorous review of the UBC Children's & Women's Research Ethics Board. Learn more here.

This research was made possible by support from the Natural Sciences and Engineering Council of Canada, Becas-Chile, DSM Nutritional Products, and BC Children's Hospital Foundation.