Keynote Speakers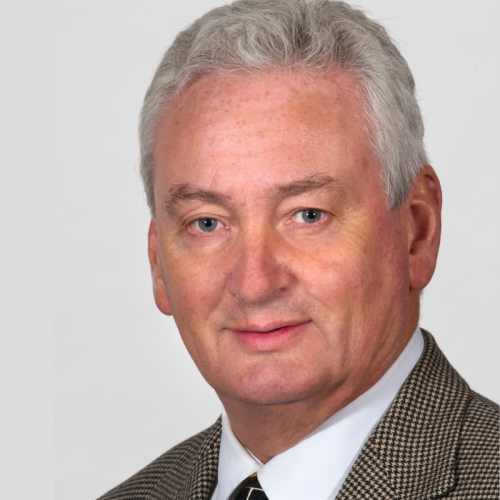 Simon Sutcliffe
Dr. Simon Sutcliffe (MD, FRCP, FRCP(C), FRCR) is a clinical oncologist (non-practicing), having been President & CEO of Princess Margaret Hospital/Ontario Cancer Institute (1994-1996) and the BC Cancer Agency (2000-2009). He is currently the President of Two Worlds Cancer Collaboration, a non-profit Society and charitable foundation — a volunteer organization bridging the disparities in cancer control between the two worlds of the higher- and lesser-resourced world. 
He is an Adjunct Clinical Professor (UBC) and an Associate Scientist (BC Cancer Research Centre) and serves on a number of clinical and scientific advisory committees. He enjoys people, travel, music, and global cuisine, and particularly values imagination and innovation in all endeavours.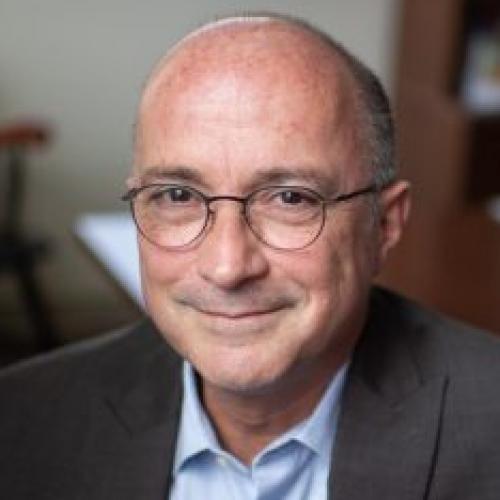 Carlos Rodriguez-Galindo
Dr. Carlos Rodriguez-Galindo, M.D., is the director of the St. Jude Global program at St. Jude Children's Research Hospital and an executive vice president within the organization. He is also the chair of the Department of Global Pediatric Medicine and holds the Four Stars of Chicago Endowed Chair in International Pediatric Research. Rodriguez-Galindo led an institutional effort to become the first World Health Organization (WHO) Collaborating Centre for Childhood Cancer. As part of this partnership, WHO and St. Jude are collaborating with other organizations on the Global Initiative in Childhood Cancer.
In addition to his global work, Dr. Rodriguez-Galindo's clinical research has focused in retinoblastoma, bone sarcomas, histiocytic disorders and rare childhood cancers, and has been the primary investigator of several clinical studies at St. Jude and Dana-Farber/Boston Children's Cancer Center. Dr. Rodriguez-Galindo is the Chair of the Rare Tumors Committee at the Children's Oncology Group (COG) and the primary investigator of COG studies for nasopharyngeal carcinoma, adrenocortical carcinoma, and recurrent malignant germ cell tumors. He is also the past-President of the Histiocyte Society and Co-PI of the frontline LCH-IV study.
Panelists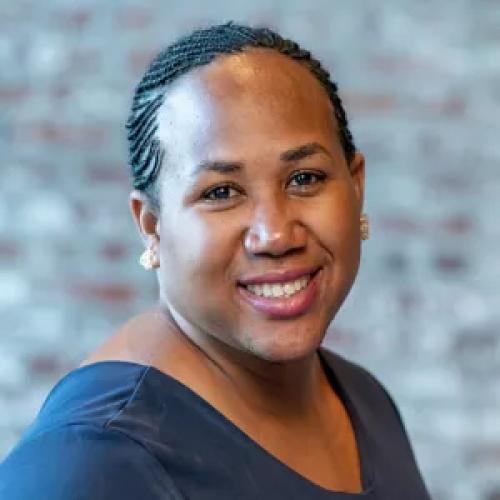 Mariam Ndagire
In 2017 Mariam Ndagire earned a bachelor's degree in nursing from The Aga Khan University in Kampala, Uganda. In 2020 she earned a post graduate diploma in Hospital and Healthcare Management from the Uganda Management Institute Kampala. Her first hospital placement as a student was in the children's ward of Uganda Cancer Institute. It was her first encounter with patients and sparked her love for paediatric nursing. She joined the Uganda Cancer Institute as a volunteer nurse after completing her training.
Her interest in research started in 2012 when she worked as a case manager for children with Burkitt's lymphoma. As an undergraduate, Ndagire studied factors that influence treatment adherence among patients at the Uganda Cancer Institute. Her research interest now focuses on reducing the time lag between presentation, cancer diagnosis and initiation of treatment. Currently Ndagire is a senior pediatric oncology nurse and deputy patient manager at the Uganda Cancer Institute. She has led and supported nursing education and training initiatives at the institutional, national and international level.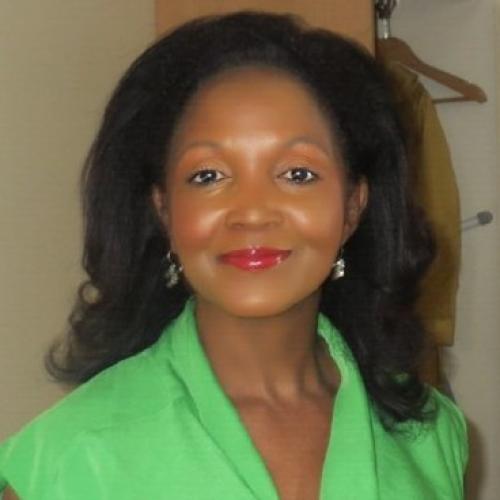 Doreen Ramogola-Masire
Dr. Doreen Ramogola-Masire is a professor of obstetrics and gynecology at the University of Botswana. Additionally, she serves as Deputy Dean of Research and Graduate Studies at the University of Botswana's Faculty of Medicine. She is an Obstetrics & Gynaecology specialist with sub-specialty training in perinatal medicine and lower genital tract diseases and holds an MSc qualification in Public Health. Dr. Ramogola-Masire's experience spans over 20 years in clinical patient care, clinical research, student teaching, as well as a decade of academic leadership. 
Dr. Ramogola-Masire's Research work has focused on cervical cancer prevention & sexually transmitted infections with a focus on point of care screening modalities, and assessment of various clinical algorithms. Her clinical research initiatives have led to policy changes in Botswana and elsewhere, resulting in significant improvements in the prevention of cervical cancer.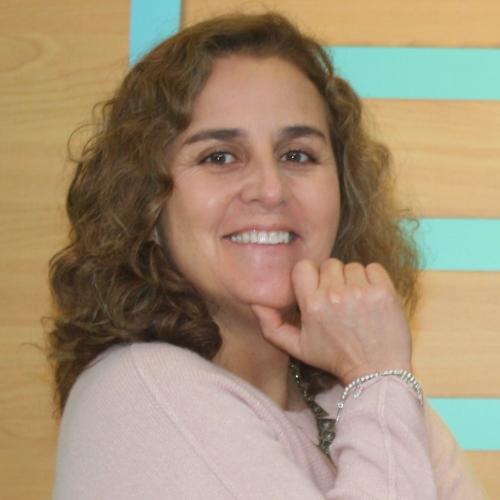 Patty J. García
Dr. Patty J. García, is a Professor at the School of Public Health at Cayetano Heredia University (UPCH) in Lima-Peru and member of the US National Academy of Medicine.  She is the former Minister of Health of Peru, former Dean of the School of Public Health at UPCH, and former Chief of the Peruvian National Institute of Health (INS). She is recognized as a leader in Global Health. She is affiliate Professor of the Department of Global Health, at University of Washington and of the School of Public Health at Tulane University.  She has been a member of the Lancet Commission for the Education of health professionals for the 21st century; member of the Lancet Commission on Diagnostics: No treatment without accurate diagnosis and she is chairing a new Lancet Commission on "Cancer and Health Systems". She is actively involved in research and training in Global health, Implementation research, quality in health services, Reproductive health, STI/HIV, HPV, diagnostics, and medical informatics.
Dr. Garcia has been a member of the advisory board of CEPI (Coalition for Epidemic Preparedness Innovations). During the pandemic she has been leading clinical trials in Peru as SOLIDARITY, Convalescent plasma and ivermectin use and has been chairing the advising governmental committee on innovations to fight the pandemic. She participates in several global advisory boards. Dr. Garcia is the Chair of the Strategic and Technical Advisory Group on Disease Elimination (STAG-D) from the Pan American Health Organization (PAHO), Member of the Strategic and Technical Advisory Committee on HIV, viral hepatitis and sexually transmitted infections (STAC-HHS)-WHO, and Member of the WHO Strategic Advisory Group of Experts on In vitro Diagnostics from WHO (SAGE IVD).  Going forward, Dr. Garcia is interested in continuing with research in the areas of her core interests, promoting community participation in research, equity and involving the most vulnerable populations.  She is interested in continuing working in moving research into policy in Peru and Latin America and sharing lessons learned beyond the Latin American region.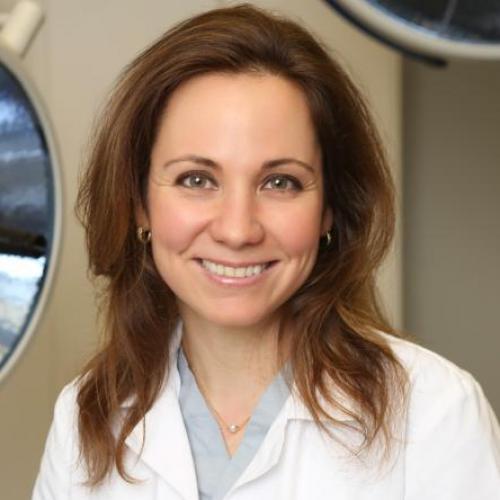 Shahrzad Joharifard
Dr. Shahrzad Joharifard is a pediatric surgeon with a passion for global health, particularly in conflict and post-conflict settings. She holds an AB in History cum laude from Princeton University, an MD from Duke University, and an MPH in Clinical Effectiveness from the Harvard School of Public Health. She completed her residency in General Surgery at the University of British Columbia (UBC) in 2017, followed by fellowship in Pediatric Surgery at CHU Sainte-Justine at the Université de Montréal in 2020.
Dr. Joharifard has extensive experience in sub-Saharan Africa. Prior to entering medicine, she spent two years working with the International Rescue Committee in the Democratic Republic of the Congo and Sierra Leone. During her medical training, she worked as a clinician at Kolofata District Hospital in the Extreme North of Cameroon, Chris Hani Baragwanath Hospital in Soweto, South Africa, Mbingo Baptist Hospital in Northwest Cameroon, Gondor University Hospital in Gondor, Ethiopia, and Partners in Health affiliated hospitals in Rwinkwavu and Butaro, Rwanda. Immediately after completing general surgery residency at UBC, she began working as a surgeon for Partners in Health at JJ Dossen Memorial Hospital, a remote referral hospital in Harper, Liberia. There, she served as one of only 11 surgeons in the entire country of 4.7 million people — and only 1 of 3 outside the capital. Dr. Joharifard spends two months per year in the field with Médecins Sans Frontières / Doctors Without Borders. Her most recent assignments were in Aweil, South Sudan and Rutshuru, Democratic Republic of the Congo.
Dr. Joharifard is currently an attending Pediatric Surgeon at British Columbia Children's Hospital and a Clinical Assistant Professor of Surgery at UBC. She is an Adjunct Professor at the UBC Branch for Global Surgery and co-founded the UBC Global Surgery Lab, a research and mentorship hub for undergraduate, medical, and graduate students interested in global surgery. Clinically, she practices full-spectrum pediatric surgery, with particular interests in neonatal and thoracic surgery, in addition to antenatal consultation and counselling. Her research interests lie in implementation science, innovation, quality improvement, outcomes, and global surgical education.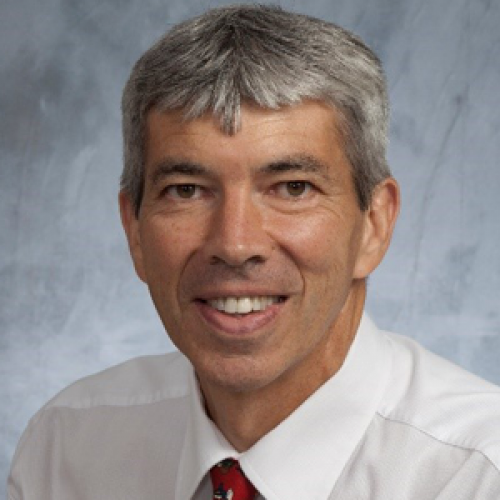 Eric Bouffet
Dr. Eric Bouffet is a Professor of Paediatrics at the University of Toronto, Garron Family Chair in Childhood Cancer Research, and Head of the Neuro-Oncology Section in the Division of Haematology/Oncology at The Hospital for Sick Children (SickKids) in Toronto, Canada.
He is a Senior Associate Scientist at SickKids Research Institute. He was the Former President for the International Society of Paediatric Oncology (SIOP) with a term from 2016-2019 and is now the Advocacy Chair for SIOP. He is Chair of the Canadian Paediatric Brain Tumour Consortium since 2003. Dr. Bouffet is a member of the steering committee of the Brain Tumour Committee of the Children's Oncology Group (COG). 
Dr. Bouffet's research focuses on paediatric brain tumours, particularly innovative clinical trials. This includes repurposing, such as the development of the vinblastine program for paediatric low-grade glioma that has been going on since 2000. This also includes clinical trials of new drugs, particularly the context of low-grade glioma, high grade glioma, hypermutated tumours, ependymoma, medulloblastoma and diffuse pontine gliomas.  He also has an interest in brain repair and works closely with Dr. Mabbott on brain rehabilitation. Another aspect of his research relates to the development of paediatric neuro-oncology programs in low- and middle-income countries.
Conference Co-Chairs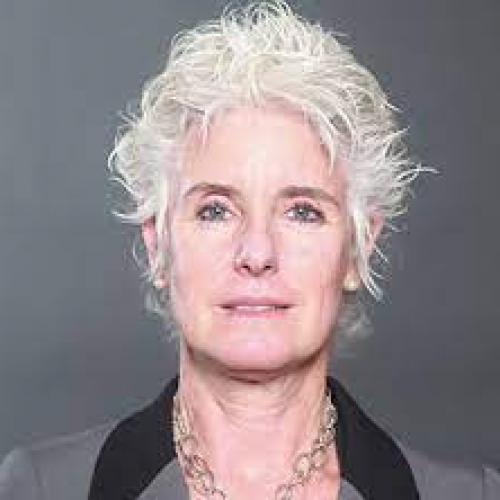 Dr. Caron Strahlendorf is Head of the Division of Pediatric Hematology/Oncology/BMT at BC Children's Hospital and Clinical Professor at the University of British Columbia. She has been Deputy Head of Pediatrics since 2019. She graduated from medical school at the University of the Witwatersrand, South Africa and completed an internship at the Chris Hani-Baragwanath Hospital in Soweto, followed by a pediatric residency at the University of the Witwatersrand and went on to subspecialize in Pediatric Hematology /Oncology/BMT. Prior to joining the faculty at UBC, she completed a three-year fellowship in Pediatric Hematology/Oncology/BMT at BC Children's Hospital in Vancouver, and returned to Chris Hani-Baragwanath Hospital to become Division Head for 2 years.
Dr. Strahlendorf treats patients with a wide range of oncological conditions, focusing on solid tumours and retinoblastoma, and also leads the apheresis unit. Her research interests include clinical and research bioethics, both cooperative clinical trials and investigator driven quantitative and qualitative clinical research. Additionally, she co-chairs the Children's and Women's Research Ethics Board.
Dr. Strahlendorf strives to enable individuals to achieve their personal goals, mentoring medical students, residents, fellows, nurses and colleagues, and she fosters a strong team culture.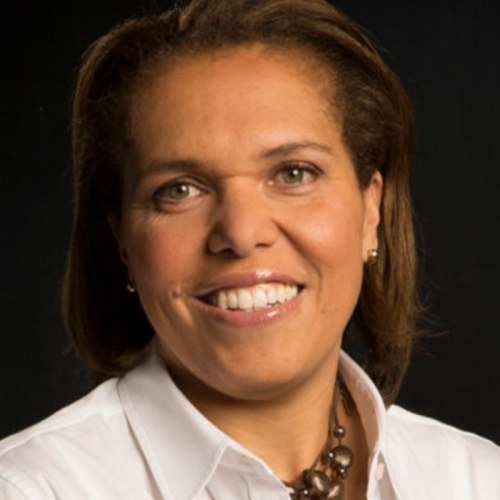 Dr. Gina Ogilvie is a Tier 1 Canada Research Chair in Global Control of HPV related diseases and prevention. She is also Senior Public Health Scientist at BC Centre for Disease Control, Senior Research Advisor at the BC Women's Hospital and Health Centre, and a professor in the UBC School of Population & Public Health. Dr. Ogilvie obtained her medical degree and family practice certification at McMaster University, followed by a fellowship in population health at McMaster University. She completed her Master of Science (MSc) in clinical epidemiology at UBC, focusing on the care of HIV-positive women, and her Doctor of Public Health (DrPH) in HPV primary screening at the University of North Carolina at the Gillings School of Global Public Health. 
Dr. Ogilvie's clinical and research work focuses on the public health and clinical aspects of reproductive health, human papillomavirus infection and vaccines, HIV in women and care for marginalized populations, and other sexually transmitted infections. She has published over 150 peer reviewed manuscripts and provides advice and consultation to national and international institutions, including the Canadian Partnership Against Cancer, Public Health Agency of Canada, the World Health Organization (WHO), and Ministries of Health on STI, HIV and HPV vaccine policy and programming.
Moderator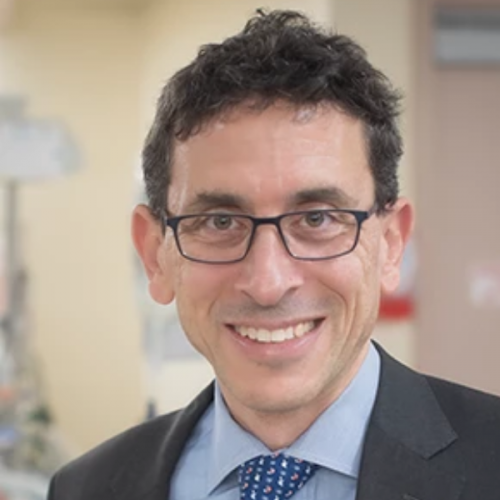 Dr. Steven Miller is the head the Department of Pediatrics at the University of British Columbia's Faculty of Medicine. For the past decade, Dr. Miller served as head of neurology and head of The Garry Hurvitz Centre for Brain & Mental Health at SickKids and the University of Toronto. Since 2014 he was also an affiliate professor of pediatrics at the University of British Columbia. In addition, Dr. Miller is an investigator at BC Children's Hospital and holds the Hudson Family Hospital Chair in Pediatric Medicine. He is also chief of pediatric medicine at BC Children's Hospital & Sunny Hill Health Centre, Provincial Health Services Authority.
As a physician scientist, the focus of his research program is improving the clinical care of newborns at high-risk of brain injury including newborns born with congenital heart disease or born preterm. The use of advanced brain imaging offers tremendous potential to understand the mechanisms and timing of brain injury in high-risk newborns and fetuses. Findings from his research program inform new strategies to promote optimal brain development and neurodevelopmental outcome. Most recently, he co-directs CHILD-BRIGHT, an innovative pan-Canadian network that aims to improve outcomes for children with brain-based developmental disabilities and their families through Canada's Strategy for Patient-Oriented Research (SPOR).