Keynote Speakers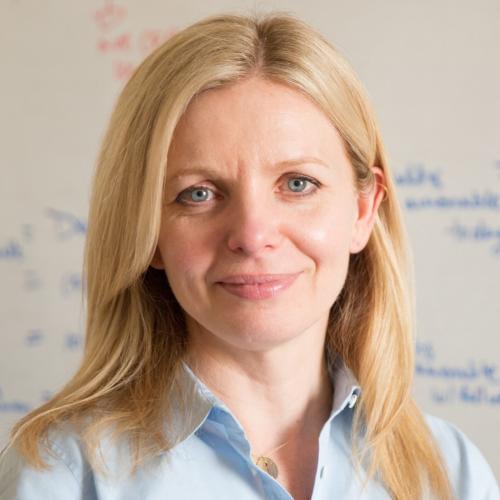 Dr. Margaret E. Kruk
Dr. Margaret E. Kruk is Professor of Health Systems at the Harvard T.H. Chan School of Public Health.  Dr. Kruk's research generates evidence on how health systems can improve health for people living in low-income countries.  Working with colleagues in Ethiopia, Kenya, Nepal, South Africa, and India, among other countries, she develops novel measures of health system quality and studies the links between quality and population demand for health care, health outcomes, and confidence in the system.  Dr. Kruk and her team use implementation science and econometric methods to evaluate large-scale health system reforms.
Dr. Kruk is Director of the QuEST Centers and Network: a multi-country collaboration to produce a global evidence base for improving health systems. The QuEST Network responds to the findings of  the Lancet Global Health Commission on High Quality Health Systems in the SDG Era (HQSS Commission), a global initiative chaired by Dr. Kruk.  QuEST will develop new instruments to assess health system quality, test structural and policy solutions to systemic quality deficits, and support expansion of high-impact health systems research in partner countries.
Prior to coming to Harvard, Dr. Kruk was Associate Professor of Health Policy and Management and Director of the Better Health Systems Initiative at Columbia University.  Previously, she was Assistant Professor of Health Management and Policy at the University of Michigan.  She has held posts at the United Nations Development Program and McKinsey and Company and practiced medicine in northern Ontario, Canada.  She holds an MD degree from McMaster University and an MPH from Harvard University.  She is on Twitter @mkruk.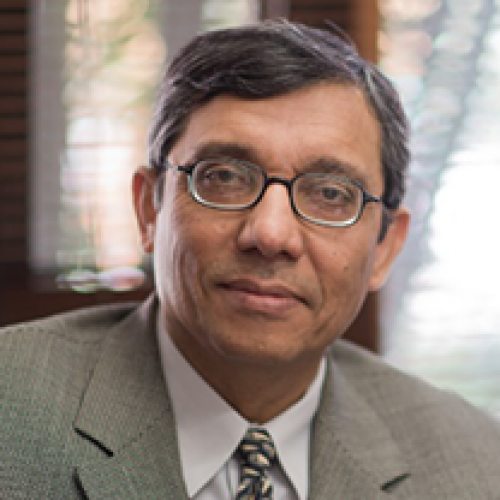 Dr. Zulfiqar Bhutta
Dr. Zulfiqar Bhutta is the Founding Director of the Center of Excellence in Women and Child Health & Institute for Global Child Health & Development, at the Aga Khan University South-Central Asia, East Africa & United Kingdom. He is currently the Co-Director at the Centre for Global Child Health, at the Hospital for Sick Children (SickKids) in Toronto.
Dr. Bhutta has many research interests. He leads large research groups based in Toronto, Karachi and Nairobi with a special interest in research synthesis, scaling up evidence-based interventions in community settings and implementation research in health systems. In particular, his work with community health workers and outreach services has influenced integrated maternal and newborn outreach programs for marginalized populations around the world.
In addition to his long-standing research interests in newborn and child survival, maternal and child undernutrition, early childhood development and micronutrient deficiencies, Dr. Bhutta's current research on adolescent and reproductive health has led to several major contributions to the evidence base, including publications in the Journal of Adolescent Health and The Lancet.
As well, Dr. Bhutta's research has expanded to include trauma and injuries, studies of neglected tropical diseases such as typhoid fever and soil-transmitted helminths, and reviews on health in humanitarian crisis settings given the increase in refugee and displaced populations globally.
Panelists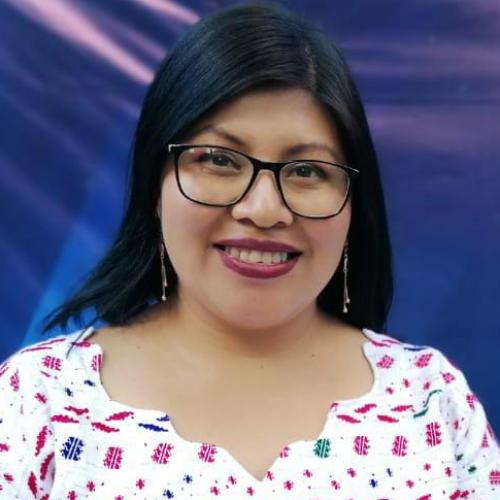 Karyn Choy
Karyn is a research manager with Wuqu' Kawoq – Maya Health Alliance. Karyn earned her business degree in the United States and now works as a nutrition manager in the women's health and complex case programs. Her ambition and her hard work are motivated by her son, Santiago, who gives his mother the confidence she needs to change the world. In her spare time, Karyn likes watching movies and enjoying the outdoors with friends.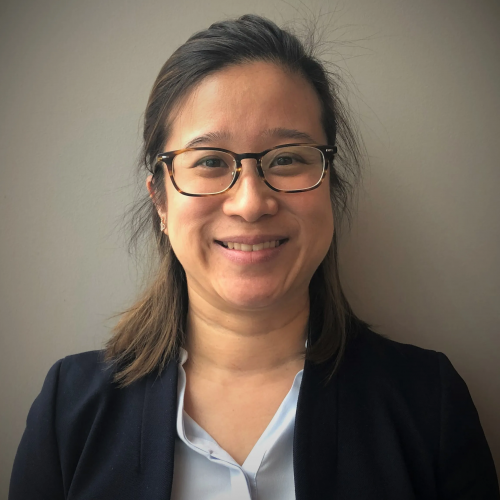 Carolina Kwok
Carolina is the acting senior portfolio Manager with Grand Challenges Canada's Global Health Innovation Team, in which capacity she focuses on investments that improve the lives of underserved women, girls and children in low-resource settings.
Carolina focuses her support on the maternal, newborn health and sexual and reproductive health portfolios. She also provides strategic oversight to the Stars in Global Health portfolio. Carolina has had over eight years of experience in implementing and managing global health programs in Africa and Asia. Prior to joining GCC, Carolina worked at the Clinton Health Access Initiative as a program manager, overseeing market access projects to ensure sustainable and equitable access to the optimal tuberculosis technologies. She had previously worked in scaling up HIV counseling and testing, and family planning services in a mining province in Zambia, and conducted research in the areas of HIV, MNCH, tobacco policies and multi-drug resistant tuberculosis.
Carolina completed her physiotherapy training at McGill University and worked in the areas of neurological rehabilitation in Toronto and Vancouver prior to attaining her MPH from Simon Fraser University.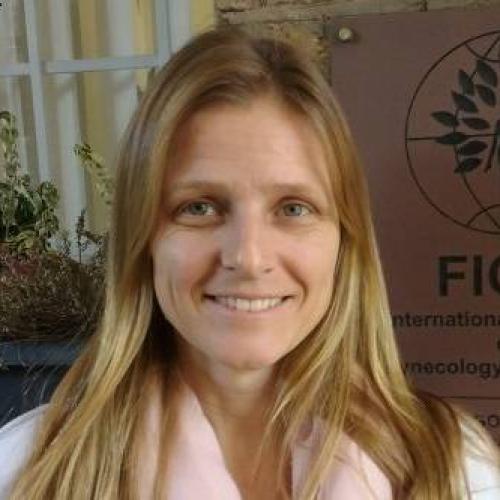 Dr. Anita Makins
Dr Anita Makins is a fellow of the Royal College of Obstetricians & Gynaecologists and has a Masters in Public Health in Developing Countries. She is a Consultant at the Oxford University Hospitals NHS Foundation Trust and Honorary Senior Lecturer in Global Women's Health at the Nuffield Department of Women's and Reproductive Health at Oxford University.
She has extensive experience in Sub-Saharan Africa and is currently Director of the PPIUD Initiative at FIGO (the International Federation of Obstetricians & Gynecologists), a multimillion dollar project running for six years across six countries in Africa and South East Asia.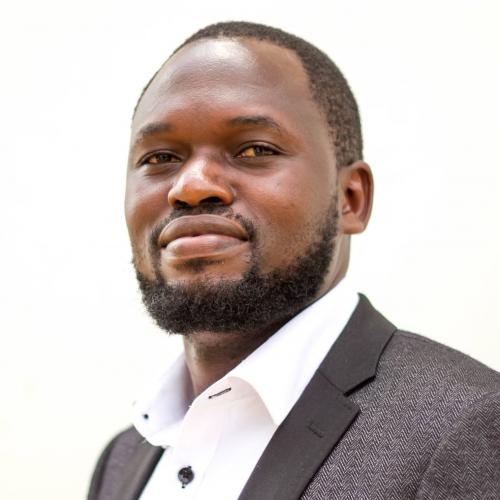 Justus E. Ikemari
Justus is a program manager with the Maternal and Child Health Innovations (MNCH) team within the Academic Model Providing Access to Healthcare (AMPATH). He has over 10 years of experience in MNCH research and care programs. Currently, he is leading/overseeing the implementation of the Chamas for Change program in western Kenya. A program that empowers women with health, social and microfinance literacy in the community as a way of fighting health and gender inequities among the poor. He is qualified as a medical microbiologist from Jomo Kenyatta University of Agriculture at Technology and has training in Public Health from Moi University. He is also a champion of male involvement in reproductive health matters. He previously worked with Kenya Medical Research Institute (KEMRI) and Global Network for Women and Children Consortium.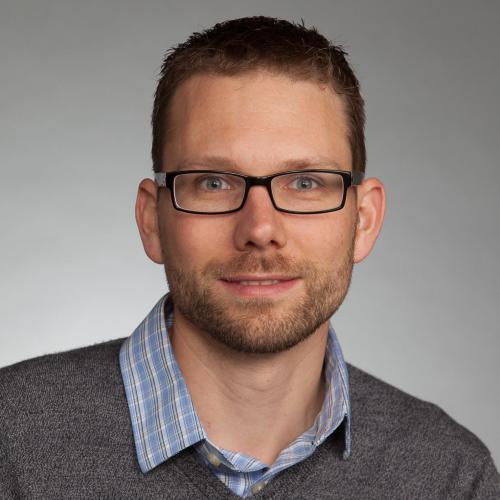 Dr. Matthew Wiens
Dr. Matthew Wiens is an Assistant Professor in the Department of Anesthesiology, Pharmacology & Therapeutics at the University of British Columbia. He is a global health epidemiologist and public health researcher with a strong focus on pediatric sepsis, prediction modelling, mobile health, and health systems strengthening. For the past 12 years he has led the Smart Discharges research program at the Center for International Child Health at BC Children's Hospital. This program seeks to improve post-discharge outcomes among children with sepsis using a precision public health approach. Dr. Wiens currently leads several studies in collaboration with Walimu, the Ugandan implementation partner for Smart Discharges. Dr. Wiens's research is funded by various groups, including the Canadian Institutes for Health Research, Grand Challenges Canada, the Thrasher Research Fund, and the BC Children's Hospital Foundation.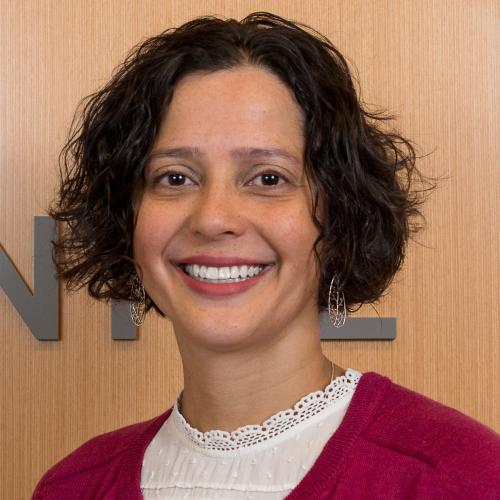 Dr. Janine Hardial
Dr. Hardial is a graduate of UBC's Medical School and Family Medicine Program. She has always had an interest in maternity, women's health, and marginalized populations. After graduation, she spent several years as a full-service family physician in rural communities and throughout the Lower Mainland.
Dr. Hardial is currently the medical coordinator of the Sheway Clinic in Vancouver's Downtown Eastside neighbourhood. She provides obstetrical, family, and addictions care at several sites and intrapartum care at BC Women's Hospital. She feels fortunate to be able to work in a profession that she loves, particularly being able to care for families during pregnancy and birth, which is the favourite part of her work life.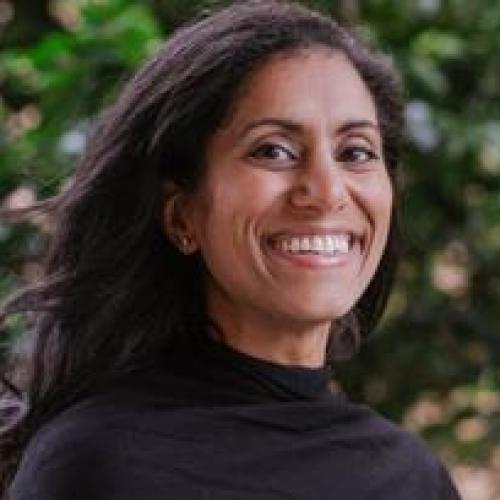 Dr. Unjali Malhotra
Dr. Unjali Malhotra, Medical Officer, Women's Health, completed her residency in Winnipeg, Manitoba, where she created and completed a women's health residency program after family residency.
Dr. Malhotra is the Founder and outgoing Program Director of the UBC Women's Health Residency Program She is the outgoing Medical Director of Options for Sexual Health BC (five years) and the outgoing Chair of the Society of Obstetricians and Gynaecologists of Canada's Canadian Foundation for Women's Health (two years). She also previously served on the Board of the Federation for Medical Women. She is an author and speaker for Continuing Medical Education provincially nationally and internationally. In her various roles, Dr. Malhotra has co-created provincial programs that are focused on advocacy, community support, and education as much as clinical services. Her research interests focus on access, Cultural Safety and Racism within Reproductive Health care. She resides in West Kelowna with her family.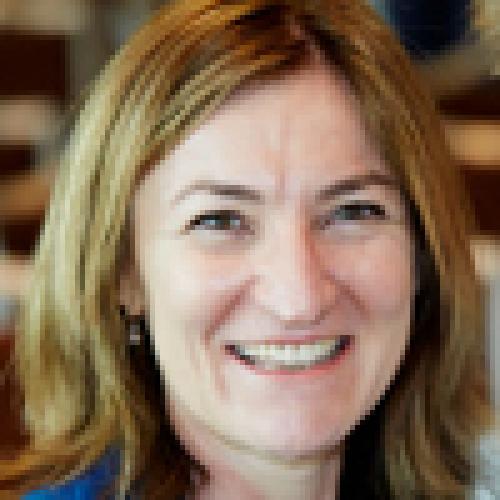 Dr. Lale Say
Dr. Lale Say has a Master of Science in reproductive health research from Edinburgh University and a medical degree from University of Istanbul. She works at the Department of Reproductive Health and Research of the World Health Organization, coordinating the work on Adolescents and at-risk populations team. Dr. Say has worked at the World Health Organization since 2002, leading the monitoring and evaluation activities and subsequently, as the coordinator of research capacity and program strengthening.
Before joining WHO, Dr. Say has worked at the Ministry of Health in Turkey in managing and implementing programs, and at the Istanbul Medical School with clinical, research and teaching responsibilities. Dr. Say has published substantially in various areas of sexual and reproductive health.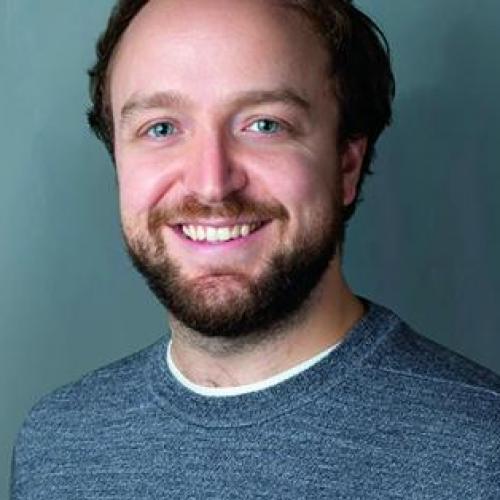 Dr. Matthew Carwana
Dr. Carwana is an investigator and general pediatrician at BC Children's Hospital. He is also a clinical instructor in the Department of Pediatrics at the University of British Columbia (UBC).
His primary interest is around supporting children and families who have faced marginalization or structural barriers to care. He is interested in how we can support families impacted by substance use disorder and poverty, and maximize health and development outcomes for their children. He is currently working to understand direct and indirect impacts of COVID-19 on vulnerable families, particularly those in the inner city.
Dr. Carwana is also interested in improving care for hospitalized children, specifically in making care more efficient for children with common infections, and maximizing evidence-based management of pediatric infections. He is working with a team at BC Children's on a novel approach to systematic reviews and meta-analyses, to keep pediatric evidence updated and available in real time.
Panel Moderators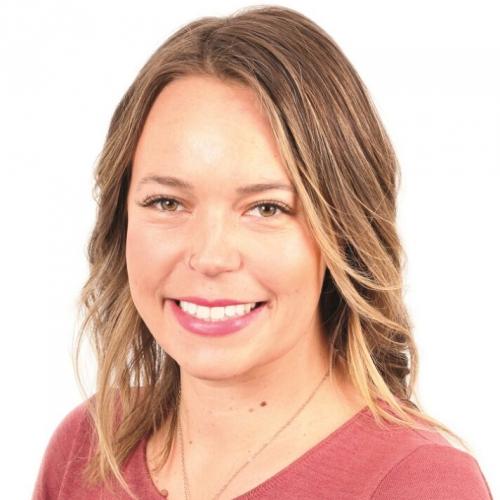 Dr. Marianne Vidler
Dr. Vidler is an Assistant Professor in the Department of Obstetrics and Gynaecology at UBC. Her research focus is on pregnancy complications and maternal mortality in resources constrained settings. She received a Masters in Public Health at Simon Fraser University in 2011, where her research focused on the obstetric referral system in rural Mexico. She completed her doctoral degree in Reproductive and Developmental Science and UBC. Her doctoral research focused on community knowledge, attitudes and practices related to pre-eclampsia and obstetric care in South Asia and Sub-Saharan Africa. Dr. Vidler is dedicated to positioning Vancouver as a leader in global maternal and child health.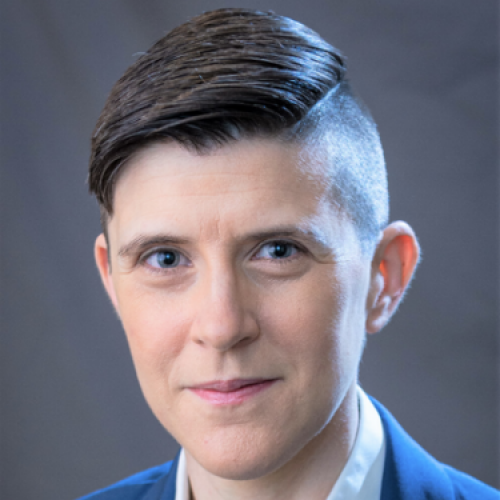 Dr. Devon Greyson
Dr. Greyson is an Assistant Professor in the School of Population and Public Health at the University of British Columbia. Previously, Dr. Devon Greyson was an Assistant Professor of Health Communication at the University of Massachusetts Amherst. Cross-trained in information science and public health, Dr. Greyson has published 45 peer-reviewed articles in journals such as Health Promotion International, Social Science & Medicine, CMAJ Open, Vaccine, Critical Public Health, and BMC Public Health. Dr. Greyson's work investigates the role of information in health behaviour, and the ways health information systems and policies act to exacerbate or alleviate disparities.
An advanced qualitative and mixed methodologist, Dr. Greyson frequently uses constructivist grounded theory, ethnographic methods, and qualitative thematic and discourse analysis in conjunction with quantitative survey and secondary health data. Dr. Greyson is the originator of Information World Mapping, an arts-based data elicitation method that has since been taken up by scholars in both information science and public health in the U.S., Canada, England, Scotland, Sweden, Serbia, Australia, and Taiwan. Dr. Greyson's Canadian research has been supported by CIHR, SSHRC, MSFHR, and topic-specific public funders such as the British Columbia Immunization Committee and the Canadian Immunization Research Network. Current projects in Dr. Greyson's research program focus on vaccine confidence and uptake, cannabis use decisions in pregnancy and lactation, and mitigating the impacts of online and coordinated medical disinformation campaigns.
Co-Chairs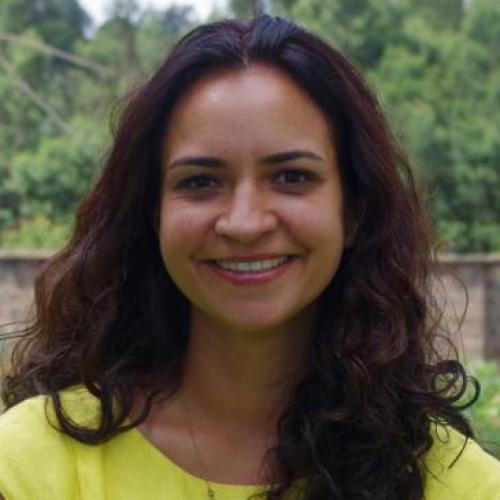 Dr. Astrid Christoffersen-Deb
Dr. Christoffersen-Deb is an obstetrician-gynecologist and anthropologist based at BC Women's Hospital where she currently serves as the Medical Director in Population and Global Health. Prior to moving to UBC in 2017, she was based in Kenya for the University of Toronto where she served as the Field Director in Reproductive Health for AMPATH, the Academic Model Providing Access to Healthcare. In this role, she provided care at a high-volume public referral hospital, supervised Kenyan/Canadian and American trainees and provided strategic leadership in health systems strengthening in Maternal and Newborn Health, Family Planning, and Community Health Worker programming across Western Kenya. Dr. Christoffersen-Deb is passionate about all things postpartum and is excited to finally get a large group of people together to talk about this often-neglected period in women's lives. She is co-chairing this year's conference.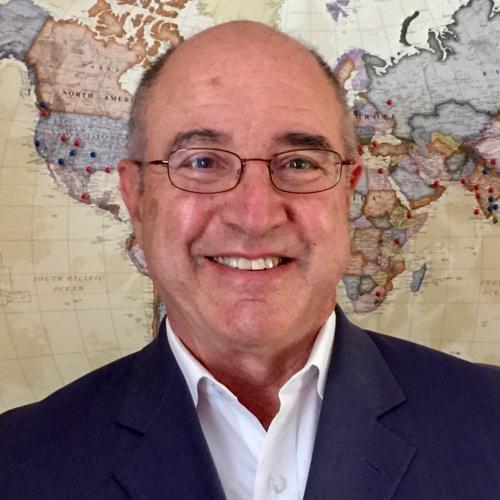 Peter Berman
Prof. Peter Berman (M.Sc, Ph.D) is a health economist with forty years of experience in research, policy analysis and development, and training and education in global health. He is Professor at the School of Population and Public Health, University of British Columbia in Vancouver Canada where he was also Director from 2019-21, and Adjunct Professor in Global Health at Harvard T. H. Chan School of Public Health, Harvard University. His current research at UBC focuses on key factors affecting government decision-making in response to public health crises. 
Prof. Berman is affliated as Adjunct Professor at the Public Health Foundation of India (PHFI) in New Delhi, India and as advisor to the China National Health Development Research Center for health care financing and health accounts. He was the founding faculty director of Harvard Chan's Doctor of Public Health degree. He is the author or editor of five books on global health economics and policy and more than 60 academic papers in his field and numerous other working papers and reports. He has led and/or participated in major field programs in all regions of the developing world. He is co-author of "Getting Health Reform Right: A Guide to Improving Performance and Equity" (Roberts, et al, Oxford University Press, 3rd edition, 2018), co-editor of the "Guide to the Production of National Health Accounts" (World Bank, World Health Organization, and USAID, 2003), and co-editor of Berman and Khan, "Paying for India's Health Care" (Sage, 1993).