Researchers in the Levings Lab
Researchers in the Levings Lab are made up of Clinician Scientists, Grad Students, Postdoctoral Fellows, Lab Technicians and Managers.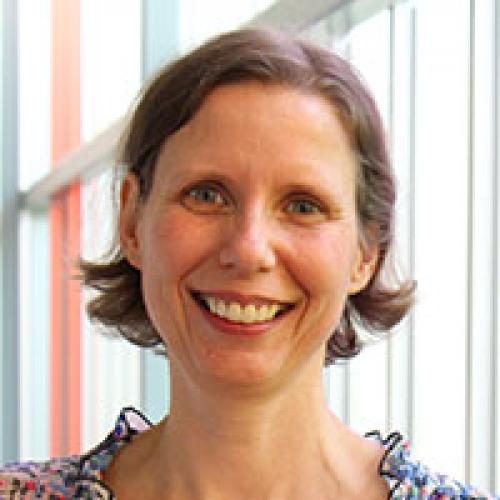 Investigator and Lead, Childhood Diseases Research Theme, BC Children's Hospital; Professor, Department of Surgery, University of British Columbia 
Research in Dr. Levings's laboratory is focused on a novel subset of CD4+ T cells, termed T regulatory (Treg) cells, which control immune homeostasis.
Current work is focused on determining how Treg cells differ from normal CD4+ T cells at both the biochemical and molecular levels, and elucidating their role in transplantation tolerance, cancer and inflammatory bowel disease. A long-term goal is to develop methods to generate Treg cells in vitro for use as a cellular therapy to replace standard immunosuppression in the context of organ transplantation or to restore tolerance in the context of autoimmunity.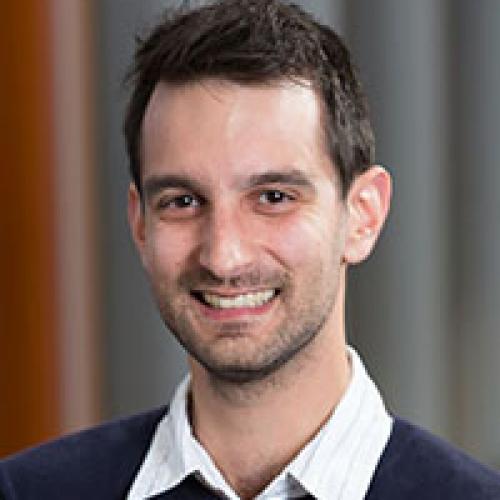 Dominic Boardman
Postdoctoral Fellow 
My research focuses on the biology of regulatory T cells (Treg) and Th17 cells. Disruptions to the in vivo balance of these cells is a key driving force behind numerous autoimmune diseases. I am looking at the link between Tregs and Th17 cells in humans and investigating therapeutic approaches which aim to alter the balance of these cells to treat inflammatory bowel disease.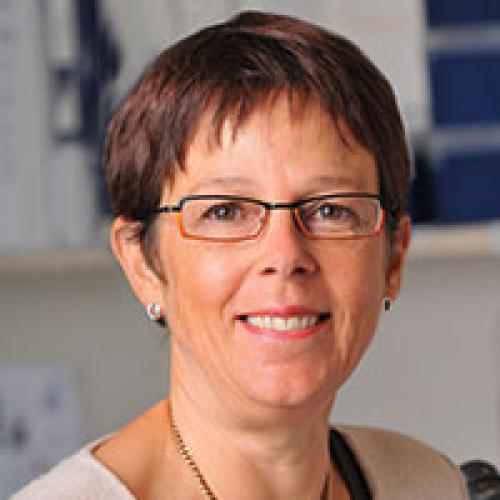 Raewyn Broady
Clinician Scientist
My research is focused on determining the role T regulatory cells play in ameliorating graft versus host disease. There is evidence in mouse models that suggests Treg cells play a role in the prevention of GVHD but in humans their role has not been clearly defined. In addition to quantifying the number of Tregs in the peripheral blood of patients with GHVD, we are developing methods to assess them in tissues, such as skin, that are affected by the disease.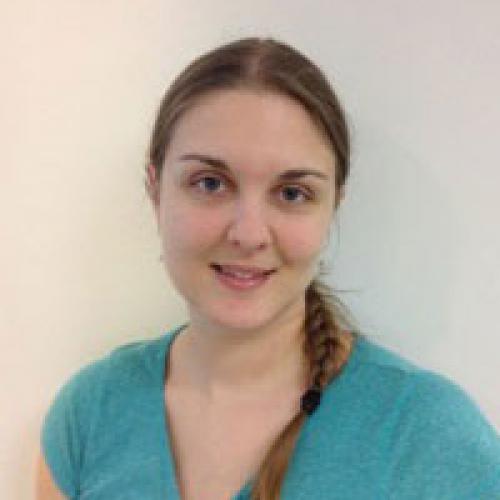 Laura Cook
Postdoctoral Fellow
My research primarily on antigen-specific Tregs in the context of autoimmunity and inflammatory disease utilising a whole blood flow cytometric assay to measure and isolate these cells. I am also investigating the ability of human IL-10-secreting type 1 regulatory cells to suppress the inflammasome and developing methods to expand these cells ex vivo. 

Awards:
Juvenile Diabetes Research Foundation, Postdoctoral Fellowship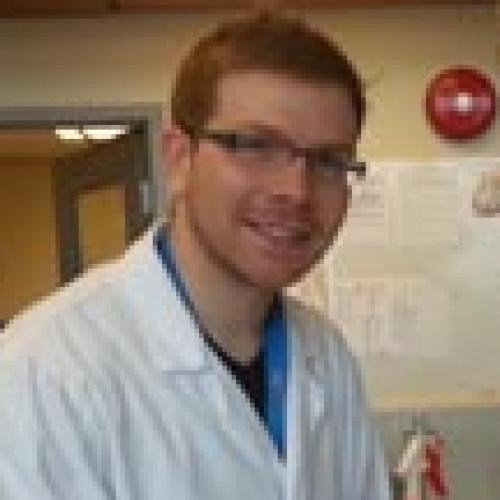 Nick Dawson
Doctoral Student
After insertion of an allograft, a common complication that occurs in patients is graft versus host disease. However, there is increasing evidence that acceptance of a graft is dependent, in part, by numbers of regulatory T cells. My research involves determining whether the Treg gene signature developed in our lab can predict susceptibility of GVHD after hematopoietic stem cell transplantation.

Awards:
Canadian Institutes of Health Research / Frederick Banting and Charles Best Canada Graduate Scholarship - Doctoral Award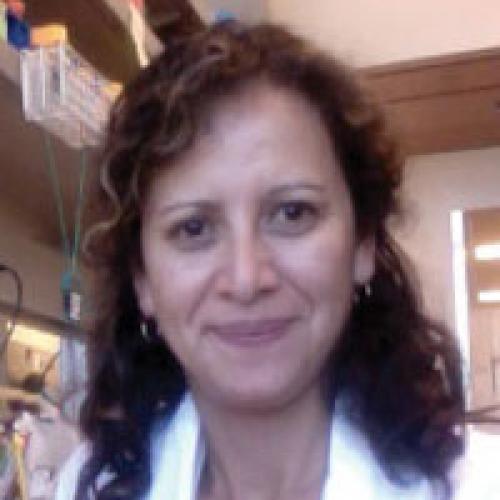 Rosa Garcia
Lab Manager
Rosa is in charge of the daily operations in the lab, making sure everything runs smoothly. Her research interest is on Tregs in the site of inflammation and the role of inflames microenvironment on the biology of this cells. She is looking for specific markers to distinguish these cells and their mechanism of action.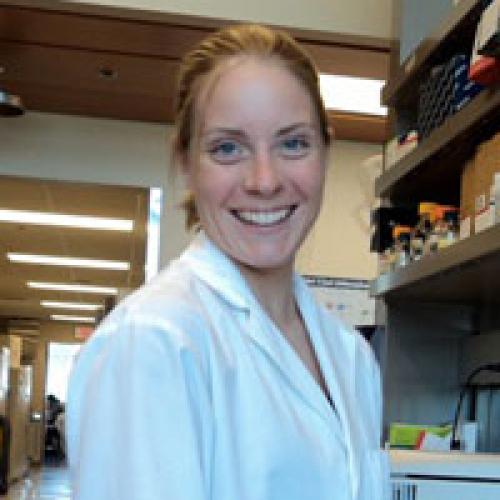 Jana Gillies
Lab Technician
IPEX is a fatal autoimmune disease caused by a defect in the development of regulatory T cells. The disease results from mutations in FoxP3, a transcription factor which is necessary for the development of regulatory T cells. My project is aimed at understanding how the FoxP3 mutations found in IPEX lead to this regulatory T cell defect.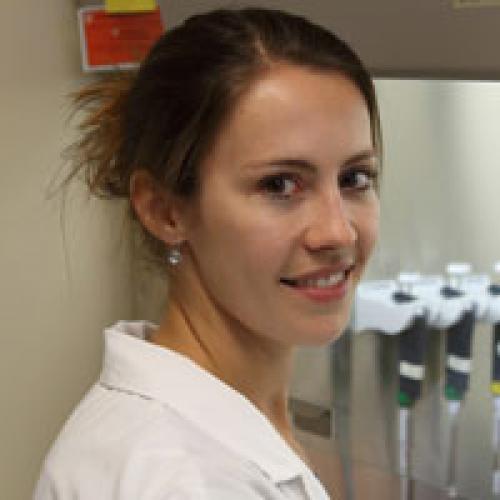 Romy Hoeppli
PhD Candidate 
Animal models and early clinical trials have shown that regulatory T cells (Tregs) can induce tolerance after transplantation. As Tregs isolated from the blood are often contaminated with effector T cells, we propose discarded thymuses from children undergoing heart surgery as an alternative and rich source of Tregs for cell-based therapy. My research focuses on developing optimized culture conditions to expand thymic Tregs in vitro and investigating how Tregs induce tolerance in vivo.

Awards:
Child and Family Research Institute Sue Carruthers Graduate Studentship
Child and Family Research Institute Canucks for Kids Fund Childhood Diabetes Laboratories Graduate Studentship
Canadian Institutes of Health Research Transplant Research Training Award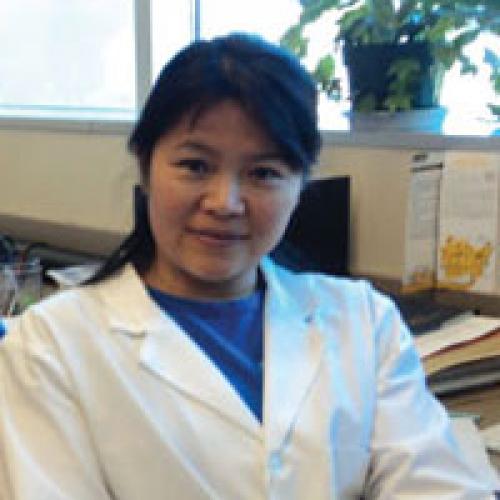 Jessica Qing Huang
Lab Technician 
My research currently focuses on tissue based T regulatory cells, especially on skin. Skin resident T cells were isolated donors skin biopsy. Treg characterization and cytokines profiles in skin and peripheral blood are examined in scleroderma and GvHD diseases.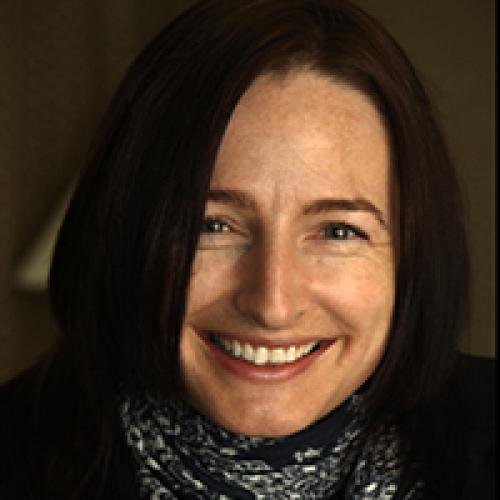 Sabine Ivison
Research Associate
I majored in microbiology and biochemistry at the University of Muenster, Germany and did my doctoral work (in dubious German) with Paul Tudzynski, studying the role of active oxygen in the pathologic mechanism of the rye pathogen Claviceps purpurea (most notorious for producing the LSD precursor lysergic acid).

As a postdoc in Vancouver I switched to the field of medicine, comparing heat shock protein epitopes in pathogenic and commensal strains of Staphylcococcus- and wondering how the immune system differed between the two (remember flesh eating disease). In my second postdoc with Dr. Ted Steiner, I looked at the influence of stress (ATP, active oxygen) on intestinal cell sensing of bacterial flagellin; did strange (but gentle) things to mice to further the understanding of inflammatory bowel disease. I moved to a research associate position with Kirk Schultz, who specializes in leukemia immunotherapy. In his lab I organized his clinical research trials, ran yet more ELISAs and dabbled a bit on the side in the immunostimulatory properties of mitochondrial DNA, among other things. Finally I have landed in Megan's hardcore adaptive immunology lab where I am all about developing and standardizing assays for the clinical setting. One project aims to stratify patients with autoimmune disease based on likely response to biologicals, another deals with immune monitoring of post-transplant patients by flow cytometry.

My prevailing interest is in the conflict between self and everything that is not self (including altered self-cancer, and somebody else's self-transplant). Which covers just about everything.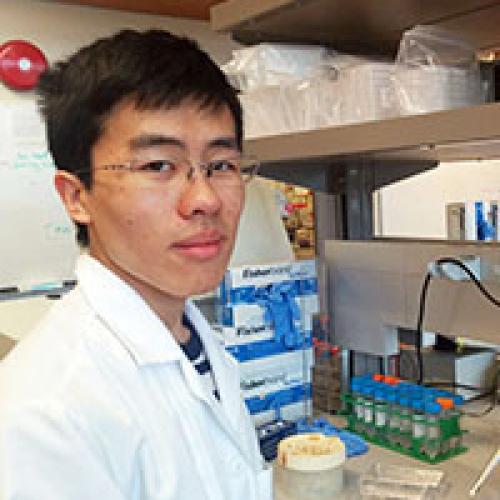 Avery Lam
PhD Student 
My research focuses on novel mechanisms of Treg function. Our lab has found that human and murine Tregs produce chemokines to attract their target cells for suppression. My work aims to better understand the underlying mechanism and to characterize their defect in autoimmune disease. Additionally, we are examining the potential of Tregs to mediate tissue repair in the context of cell therapy.

Awards:
CIHR Doctoral Research Award 
Canucks for Kids Diabetes Laboratories Graduate Studentship, BC Children's Hospital
Canadian Institutes of Health Research / Frederick Banting and Charles Best Canada Graduate Scholarship – Master's Award

UBC Affiliated Fellowship

Declined: CFRI Partnership Graduate Studentship

Deferred: UBC Four Year Fellowship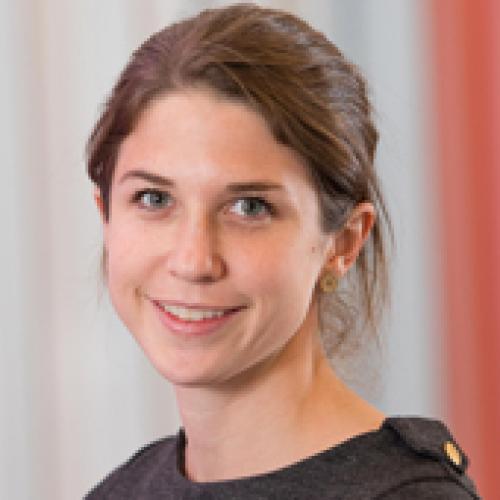 Caroline Lamarche
Postdoctoral Fellow, MD
My goal is to increase tolerance in solid organ transplant recipients by harnessing the natural properties of regulatory T cells (Tregs). Dr Levings' lab developed a way to improve the potency of Tregs by engineering them to express a chimeric antigen receptor specific for a transplant-relevant antigen: HLA-A2. My role is to demonstrate whether A2-CAR Tregs can control allograft rejection and induce long-term transplant tolerance.
Awards:
CIHR Postdoctoral Research Award
Société Québécoise de Néphrologie
Council of Physicians, Dentists and Pharmacists of Maisonneuve-Rosemont Hospital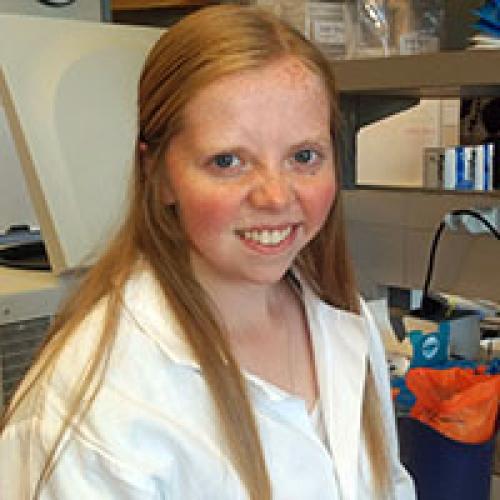 Katie N. MacDonald
Masters Student
The efficient production of large numbers of Treg cells in culture is currently a key obstacle to the widespread use of Treg-based therapies. My research aims to optimize the expansion of Treg cell cultures through investigating the timing and levels of environmental stimuli and metabolites that most improve Treg production.

Awards:
NSERC CGS-M (Canada Graduate Scholarship – Masters Program)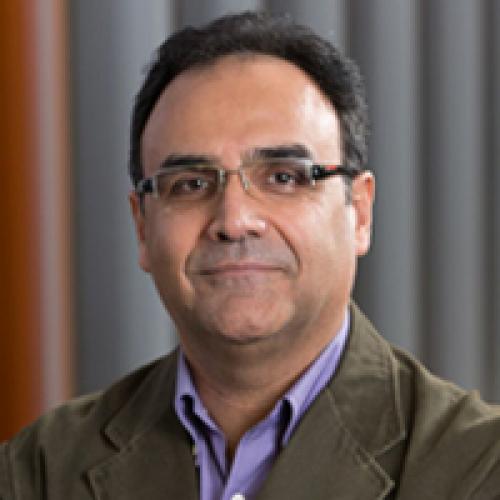 Majid Mojibian
Research and Development Manager, PhD
I began my professional career as a medical laboratory doctor.  My strong interest in research, particularly in immunology, compelled me to enter a PhD program in immunology at the University of Ottawa.  My specific interest in diabetes started when I joined the research team of Dr. Fraser Scott at the Ottawa Health Research Institute. I expanded my technical expertise and knowledge in his laboratory, which has a major focus on understanding diabetes-promoting interactions between dietary antigens, the gut immune system, and the endocrine pancreas.  After receiving my PhD, I trained in the lab of Dr. Timothy Kieffer in the area of developing novel therapies for patients with diabetes. I was privileged to collaborate with our industry partners, enGene, a pioneer in gene delivery technology to mucosal tissue, and Johnson & Johnson's Janssen BetaLogics group, an expert in developing human embryonic stem cell-based therapies for treating type 1 diabetes.

In Dr. Levings' team, I manage projects involving laboratory-based research in the area of immune regulation. The projects I work on are focused on translation to clinical applications and the initiation of first-in-human clinical trials in the fields of transplant medicine and autoimmunity. Specifically, my role involves collaborators and working with staff affiliated with industrial funding partners as well as with collaborators who are located at different sites nationally and internationally.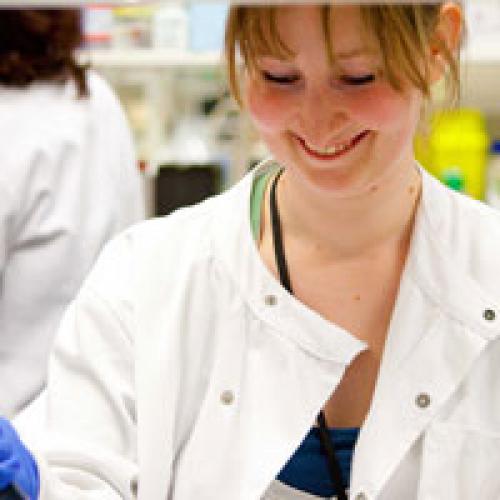 Anne Pesenacker
Postdoctoral Fellow
I'm interested in regulatory T cells (Tregs), how they work and why they fail to control autoimmunity. To further understand how Tregs work in health but not in autoimmunity, I investigate one particular new mechanism of Treg action. We have discovered that Tregs can produce so called chemokines, we believe to facilitate close proximity to the cells, they are regulating. My aim is to find the mechanisms controlling Treg chemokine production, so that we might be able to restore this process when it is broken. Furthermore I'm studying Treg gene signatures, and how they might be used track Treg 'fitness' in the clinic. I'm particular interested in autoimmune type 1 diabetes and childhood arthritis.

Awards:
Juvenile Diabetes Research Foundation, Postdoctoral Fellowship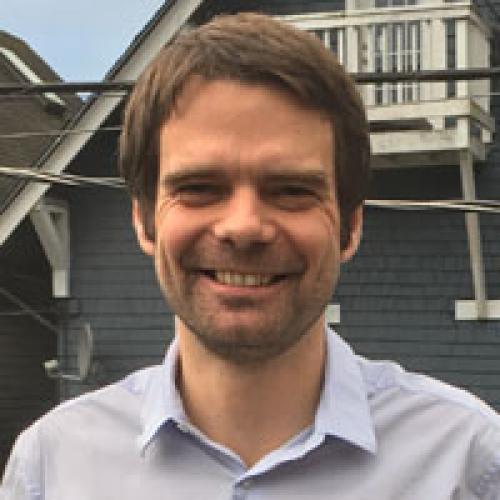 Antoine Sicard
Postdoctoral Fellow
I am a French clinician scientist (MD, PhD) specialized in nephrology, kidney transplantation and transplant immunology. Most of my clinical and experimental research has focused on a type of graft rejection that results from the development in the recipient of antibodies directed against donor determinants. These deleterious anti-donor antibodies are the main cause of long-term allograft loss and decrease the access to subsequent transplantations. Antibody-mediated rejection therefore represents one of the main current challenges of transplantation medicine.

My research has focused on three different areas:
The physiopathology of antibody-mediated rejection,
The prognostic stratification of patients with antibody-mediated rejection (AMR),
The development of novel approaches to control the anti-donor antibody response.
Awards:
Canadian Institutes of Health Research (CIHR) fellowship award
European Commission H2020 program, Marie Skłodowska-Curie (MSCA) actions, Individual global fellowship award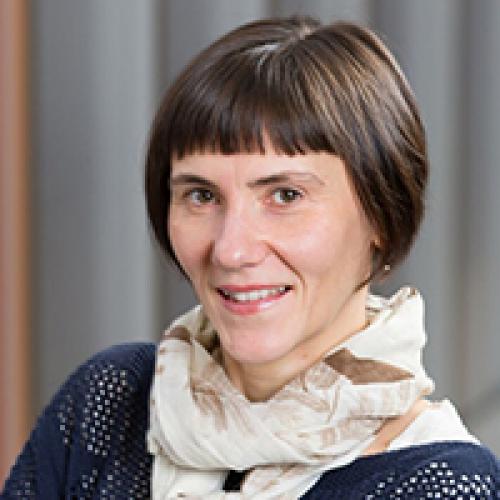 Madeleine Speck
Lab Technician
As a lab technician, my role in the lab focuses on in vivo and in vitro studies, from Cell culture to technical assistance in organ transplantation in mouse models. One major project I'm assisting with is looking at Tregs that have been engineered to recognize the human HLA-A2 protein which is very important for matching transplant donors and recipients to prevent the rejection of skin transplants.
And besides taking care of our mouse colonies, I'm also helping with daily operational tasks in the lab.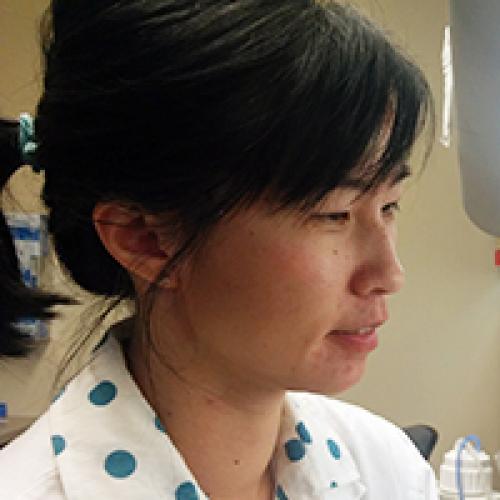 May Wong
Lab Technician
Antigen recognition by T-cells is crucial for their function. My research focuses on whether engineered antigen recognition by Tregs can rescue their ability to suppress unwanted inflammation and whether antigen specific T-cell responses can be used as a prognostic tool in these incurable diseases.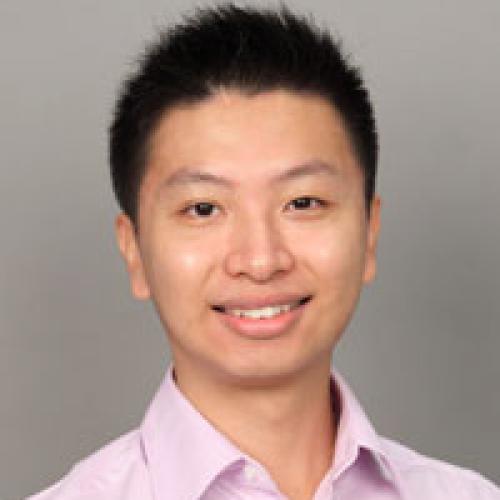 Dan Wu
PhD Student
We have found that a pseudokinase, Trib1, is highly expressed in Tregs. Although lacking the catalytic domain for phosphorylation, the tribbles proteins can modulate various cellular processes by interacting with a number of transcription factors and signalling kinases, including FOXP3 and AKT, which are important regulators of Treg function. My project aim to establish the expression profiles of tribbles proteins and to understand their functions in human and mouse Tregs.

Awards:
Canadian Institutes of Health Research / Frederick Banting and Charles Best Canada Graduate  Scholarship - Doctoral Award