Omicron has overtaken Delta as the most common variant in B.C. in recent weeks so what does that mean for children? The BC Children's Hospital experts examine the most recent mutation and the effect it's having on children in our province, so far.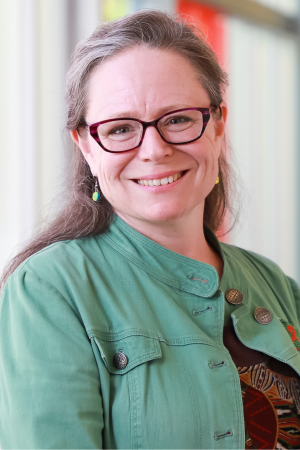 As children head back to school after the winter break, many parents are wondering how the Omicron variant is affecting kids in our province.
Omicron is more easily transmitted than previous strains of COVID-19 with many people, including children, getting infected right now.
"BC Children's Hospital is still seeing few children who have been hospitalized for COVID-19," says BC Children's Hospital Infectious Disease Pediatrician Dr. Laura Sauvé.
"At this time, we have 11 children in hospital who tested positive for COVID-19. About one quarter of those were admitted to hospital specifically for COVID-19. The others are in hospital due to other illnesses and happen to test positive for COVID-19, which reflects the high number of COVID-19 cases in the community."  
This data changes on a daily basis, but consistently throughout the pandemic, a high proportion of children in hospital who test positive for COVID-19 were admitted for other reasons.
Like many organizations across the province, BC Children's and BC Women's hospitals are also closely monitoring staffing levels, down to the individual unit and employee level.
"The number of beds we have available at BC Children's is less impacted by children with COVID-19 and more impacted by health-care workers, who are sick and not available to be at work," says Sauvé.
As required, we will redeploy staff to the highest areas of need, including to other health authorities in B.C., allowing us to operate as one system of care.
BC Children's is also watching the COVID-19 situation in Canada and around the world.
"Ontario and Quebec seem to be seeing more severe illness in infants and young children, but we don't know yet if it's because so many more children are acquiring COVID-19 or if the proportion of kids getting quite sick is going up. We are not seeing this in B.C., but public health physicians and pediatricians are following that closely."
How COVID-19 is affecting children most
Children get less sick from COVID-19 than adults – but, rarely, they can get quite sick. However, the most significant health effects of the pandemic on children in Canada have been the mental health, developmental and educational impacts – so trying to balance safety with maximizing connection with peers and activities continues to be important.
"Be thoughtful about in-person social interactions over the next month or so," says Sauvé. "Try to think what is necessary and what isn't necessary, keeping in mind your child's mental health. Also be mindful of those who may be vulnerable to COVID-19 in your life, including grandparents and young children who aren't vaccinated yet – and who your children might be around after their social interactions."
Studies show social isolation, including school absences, can lead to unhealthy behaviours, such as, excessive screen time, reduced physical activity, and substance use. This can result in increased depression and anxiety, eating disorders, thoughts of suicide, and delayed education or development.
Preventing Omicron
The best way to prevent serious illness from COVID-19 is vaccination. Two doses of vaccine are still highly effective at preventing severe disease and boosters are effective at preventing infection with the Omicron variant.
"The vaccine for five to 11 year olds is very safe, as is the vaccine for the older ages of children and adults," says Sauvé.
There have been questions about speeding up the COVID-19 vaccine dosage interval for children with the return of school, but the experts at the National Advisory Committee on Immunization (NACI) have looked at the data and their recommendation is to continue the eight-week interval. They are monitoring the situation closely.
Pfizer-BioNTech and Moderna COVID-19 vaccine trials in children under five years of age are ongoing.
Other preventative measures include:
Making sure kids wash their hands frequently

Everyone age five and older should wear a well-fitting, triple-layer mask in public indoor spaces

Opening windows and providing good ventilation

Everyone should stay home when they are sick 

Following travel recommendations and physical distancing, where possible

Proper cleaning and disinfecting

Following the current public health advice
When to get tested
The BC Centre for Disease Control (BCCDC) has been updating information around testing so we recommend those with questions go to the BCCDC website or use the BC COVID-19 Thrive Self-Assessment tool for the latest guidance. The BCCDC also has the latest information on COVID-19 symptoms and when to self-isolate.
A version of this story was originally published by BC Children's Hospital.