The Government of Canada, through the COVID-19 Immunity Task Force and the task force's Vaccine Surveillance Reference Group, is supporting a new, nationwide study that will look at the effects of mixing and matching approved COVID-19 vaccines in adults. Approximately $4.8 million is being provided for this study, which will evaluate the safety and effectiveness of using two different COVID-19 vaccines for the first and second dose and increasing the interval between doses.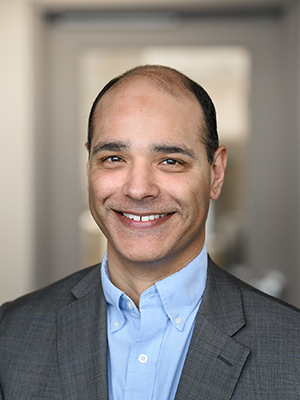 The Clinical Trials Network of the Canadian Immunization Research Network (CIRN) is conducting the study, which is being co-led by BC Children's Hospital investigator Dr. Manish Sadarangani.
"It's highly important that Canada does its own research to give us scientific evidence based on our population and situation," said Dr. Sadarangani, director of the Vaccine Evaluation Center at BC Children's. "This study includes evaluating Canada's current dosing interval of up to four months. The results of this research will be important in providing reassurance to the public and increase vaccine uptake."
Dr. Joanne Langley, lead investigator of CIRN's Clinical Trials Network and a professor in the departments of pediatrics and community health and epidemiology at Dalhousie University, is the other co-lead.
"As questions of vaccine interchangeability arise and alternative dosing intervals are being used in public health programs, our objective is to determine: what are the effects of different dosing intervals of the vaccines on immunity and safety?" she said. "We also want to know what the immune response is if two doses of different COVID-19 vaccine products are used, and how long these responses last." 
The study, entitled Mix and match of the second COVID-19 vaccine dose for SAfety and ImmunogeniCity, or MOSAIC, is expected to enrol 1,300 participants as soon as possible across CIRN clinical trial sites in Nova Scotia, Quebec, Ontario, Manitoba, Alberta and British Columbia.
"There are currently four COVID-19 vaccines approved for use in Canada, three of which are being distributed by public health programs," said Dr. Sadarangani, an associate professor in the department of pediatrics at the University of British Columbia. "As other vaccines become available, they will be added to the study to address public health knowledge gaps.
"Study data will be communicated regularly to public health officials to help inform decision-making for the ongoing vaccine rollout in Canada."
"Soon after vaccine programs began, manufacturing interruptions resulted in delayed vaccine shipments to various countries, including Canada," stated Dr. Scott Halperin, co-chair of the VSRG and principal investigator of CIRN. "This led some provinces to change their vaccine delivery strategies, including following the National Advisory Committee on Immunization's (NACI) approved guidelines to allow second-dose immunizations to occur up to four months after the first dose, rather than the 21- to 28-day period recommended by manufacturers. This study will give public health officials more information about how to manage their vaccine roll-out strategies going forward."
"Studies on mixed COVID-19 vaccine schedules are underway in other countries, including the United Kingdom. In addition to international data, this Canadian study will help inform Canada's public health recommendations on the potential to use different combinations of vaccines for the first and second dose, as well as different dosing intervals," said Dr. Theresa Tam, Canada's chief public health officer. 
"There has never been a more critical time to collect real-time evidence to inform practice, policy and decision making," said Dr. Alice Aiken, vice-president research and innovation at Dalhousie University. "We are very proud of Dr. Joanne Langley, and the important work she is doing to ensure we are using vaccines the most effective way possible, and to help stop the spread of COVID-19."
If you are 18 years or older, in good health, and would like to participate in the study, please visit cirnetwork.ca/mosaic for more information.
A version of this story was originally published by the COVID-19 Immunity Task Force.