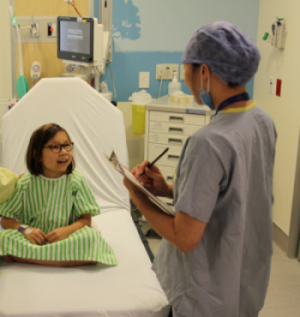 Your child is undergoing day surgery. You have just spent the last few hours pacing around the halls of BC Children's Hospital, waiting to get called back to her bedside. You are agitated and nervous. You get the call that she is out of surgery, groggy, and likely uncomfortable. The surgeon comes by, gives the thumbs up, and then rattles off some instructions for postoperative care. Later, the nurse also gives you instructions on what to do if your child has continuing pain. Then you finally get home. But wait. Was it ibuprofen? Acetaminophen? Every four hours? Once every six hours??!
According to BC Children's quality, safety and accreditations manager Liz Lamb, this is a pretty typical scenario for kids coming out of day surgery and their families.
"A family's biggest challenge is information overload at the wrong time," says Lamb. "Nurses are trying to tell them what they might need, or think they might need, and who knows what kind of emotional distress the parents are in. We know stress impacts how you retain information."
Using research to improve care
With the help of BC Children's researcher Dr. Julie Robillard, Lamb and her colleague Trish Page, executive director of clinical operations, had already recognized pain management as one of the most challenging areas for day surgery families. But they wanted to go further and make meaningful improvements, so they teamed up with Dr. Robillard to take this line of research to the next level.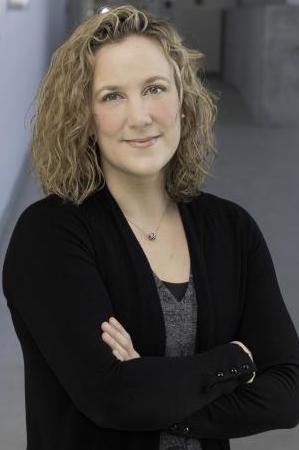 Dr. Robillard studies patient experience and is an assistant professor of neurology at the University of British Columbia. Along with research assistants Mallorie Tam and Julia Wu, the team designed a unique study to learn more about pain management communication between families and nurses. In addition to interviewing participants after their hospital experience, the team recorded conversations between parents and nurses as they were happening at the patients' bedsides.
"We were able to get data that hadn't been captured before. The information was live in the moment, as those conversations were actually taking place," says Dr. Robillard. "Compare that to traditional research where we would talk to care staff or parents a few days later. People can't always accurately remember exactly how things happened."
Then they analyzed the 32 recordings. Overall, the nurses did very well with their pain instructions — they spoke understandably, asked questions, and provided reassurance. But it was clear that some parents still experienced confusion around specific instructions to manage their child's pain.
Turning research findings into action
Immediately, Lamb and Page worked together with their team to come up with a solution. A pain management handout was developed for families that would be filled out by the surgeon and checked by the nurse during discharge communications.
"The point of the pamphlet was to make sure we are literally on the same page. One source of truth. Something parents could take home and stick on the fridge," Lamb elaborates.
"We heard loud and clear through the study data that there was too much variation in what parents were hearing. Certain surgeons promoted one regimen, others suggested an alternate medication. Then the nurses provided different expertise."
After several versions of the pamphlet design, with input from stakeholders and patient family partners, now it's a key part of the care kids and families receive in the day surgery unit. The pamphlet includes a detailed written medication schedule for the first 24 hours, plus information on pain management.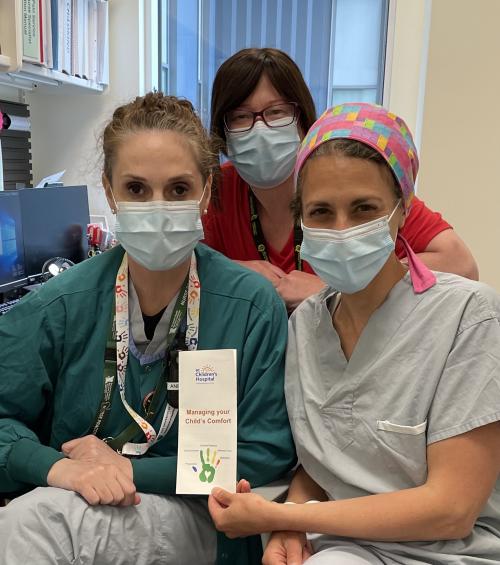 Patients and families should lead the way
For both the nurses and the researchers, it has been rewarding to see their collaboration translate so quickly into improved care on the frontlines.
Lamb points out that this project is a good example of how important it is to listen to families and improve care based on what they need. 
"The shift I'm seeing is the recognition that parents are the experts of their kids. We need to meet the family where they are at, not just do things we think will work," she says. "Ideally, we should always be moving further along that spectrum of engagement, asking 'What do you need?' and 'How can we get there?'."
"Liz and the nursing team really embraced the study, and they have taken to heart what we found," adds Dr. Robillard.
"It's such a privilege for us researchers. Normally it takes a lot more time before you see your results implemented into practice."
The partners already have a next phase of research in the works. They would like to find ways to improve the patient and family experience in the day surgery waiting room, potentially by using social robots as a positive distraction.