Active Studies
Cerebral Palsy Registry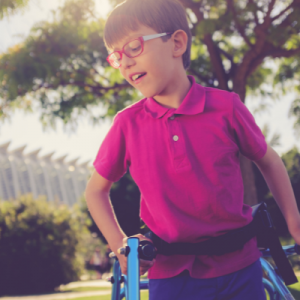 Sunny Hill Health Centre is the B.C. participating centre of the Canadian Cerebral Palsy Registry, a confidential, nation-wide collection of medical and social information about children with cerebral palsy (CP). It was created to identify potential risk factors related to pregnancy and interactions of the environment and genetics. The Registry provides researchers with the approximate number of children with cerebral palsy across Canada, and data in the Registry helps researchers explore reasons behind the causes of cerebral palsy, in addition to supporting studies which may lead to improvements in the overall care of children with CP.
To enroll your child, please contact the Research Coordinator at 604-875-2345 ext. 458268 or vivian.wong@cw.bc.ca.
Visit our study page to learn more.
Lab, Project & Program Websites
Visit the websites below to learn more about neurodevelopmental disorders research at BC Children's Hospital. 
The Integrated Navigational Support Program is a combined research-system level quality improvement program. It aims to understand and improve the experience of families who seek and need services and supports for their child/youth with neurodevelopmental special needs (neurodisability) from across multiple agencies and service sectors.
Sunny Hill Health Centre and its associated colleges and universities take a leadership role in educating the academic community about child development and rehabilitation. We evaluate and promote innovative service delivery. Sunny Hill is associated with the University of British Columbia (UBC) and other colleges and universities across Canada.
Our research team, led by Dr. Jill G. Zwicker, is focused on brain development and motor impairment throughout childhood. Using advanced neuroimaging techniques, we examine how the brain differs in children with and without developmental coordination disorder (DCD) and whether brain structure and function can change with rehabilitation intervention.