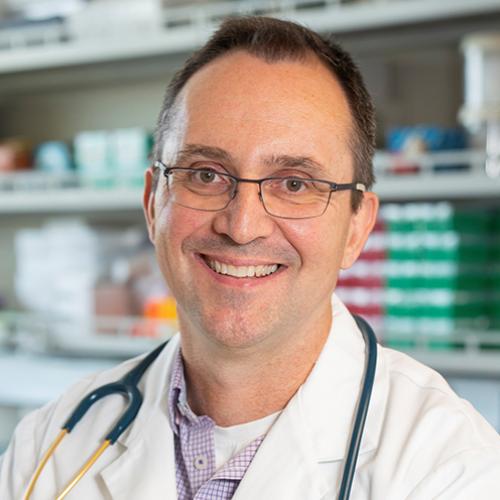 Principal Investigator
As a pediatric immunologist and clinician-scientist, I study two major health problems that are informed by clinical realities and that have immune system dysfunction as key to their pathogenesis:
Asthma: the most common chronic non-communicable disease of childhood; and
Primary immunodeficiency diseases: devastating and often life-threatening genetic disorders in which parts of the immune system are missing or dysfunctional. 
My research approach is sensitive to the child's developmental course and aims to define the underlying cellular, molecular, and genetic abnormalities responsible for disease. The new knowledge we generate improves diagnosis and disease management. Ultimately, our work identifies new, individualized strategies to treat these challenging chronic child health conditions.
Outside of the lab, I enjoy running, gardening and spending time with my family.
Postdoctoral Fellows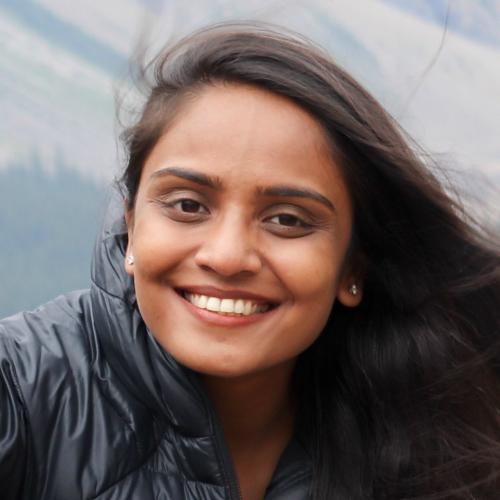 Dr. Bhavi Modi
Postdoctoral Fellow
I am a human geneticist by training with over six years of experience in women's health research. My doctoral work involved investigating the genetic mechanisms of complex female reproductive disorders and pregnancy complications. My current postdoctoral research in Turvey and Wasserman labs focuses on utilizing applied genome analysis methods towards the study of rare genetic disorders. These projects allow me to integrate next-generation analysis techniques with biological theory for a more functionally informative approach that has a better chance of impacting healthcare management. My work is driven by a keen passion to help families going through diagnostic odysseys — a passion that is fueled by personal experiences. This makes coming to work an exciting and gratifying experience.
Outside of the lab, I love spending time with my family. I am an avid reader, I love to sketch and paint, build elaborate puzzles and work on small home decor projects.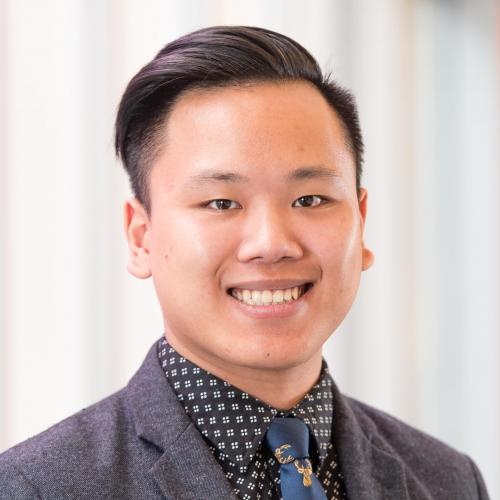 Dr. Henry Lu
Postdoctoral Fellow
I have a BSc in integrated sciences with distinction from UBC, integrating microbial pathogenesis and physiology. My research focuses on defining the pathogenesis of various primary immunodeficiency diseases as a means to improve our understanding of human immunology. In particular, I am studying CARD11 and MALT1 deficiency to define novel mechanisms of CARD11-BCL10-MALT1 (CBM) signalosome-mediated NF-κB regulation. Given their role in immunodeficiency, atopy, and malignancy, investigating these genes allow us to help inform the treatment and management of current and future patients. In addition to this, I also study the transcription factor BCL11B and its role in T cell and innate-like lymphocyte-mediated allergic disease.
My outside interests include weightlifting, swimming, boating and camping.
Awards:
Four Year Doctoral Fellowship (2018)
Theodore E Arnold Fellowship (2018)
Faculty of Medicine Graduate Award (2018)
FCE Fusion Trainee Award (2018)
Shaughnessy Hospital Volunteer Society Fellowship in Health Care (2017)
Theodore E Arnold Fellowship (2017)
Graduate Students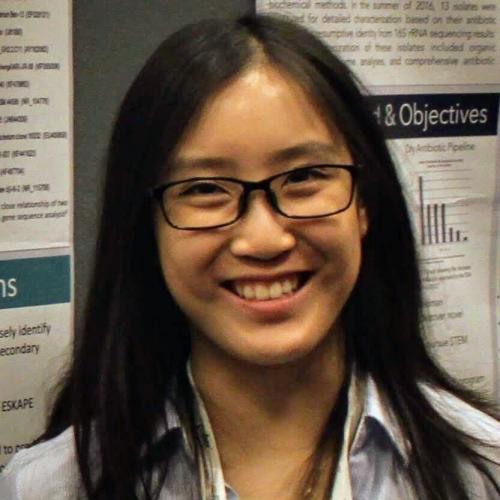 Alicia Jia
MSc Student
I have a BSc (Hons) in microbiology and immunology from McGill University, with a focus in immunology. My project focuses on a relatively newly characterized inborn error of immunity, activated PI3K-delta syndrome (APDS).
Awards:
CIHR Frederick Banting and Charles Best Canada Graduate Scholarships - Master's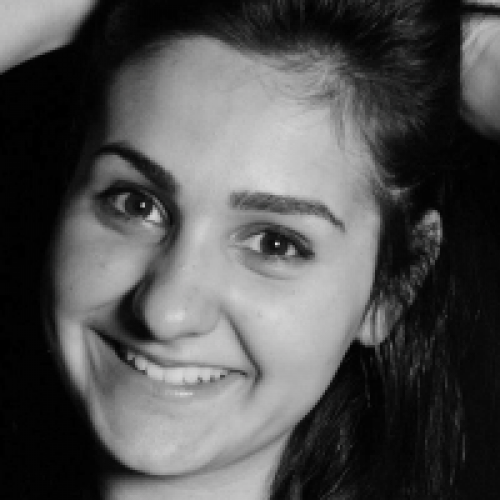 Maryam Vaseghi
MD/PhD Student
I completed my BSc in bio-psych and my MSc in medical sciences both at McMaster University before moving to UBC. I am currently an MD/PhD student at the Turvey Lab. During my undergrad and master's I became very interested in immunology, so I decided to pursue doctoral studies, studying more immunology! My research at the Turvey lab focuses on discovering and understanding gene mutations that result in primary immunodeficiencies leading to severe allergic/atopic conditions from birth, also known as primary atopic disorders (PADs). Our aim is to screen for children born with PADs across Canada, find the molecular cause of their previously undiagnosed atopic condition, perform functional characterisation of their immune cells and potentially, repurpose existing therapeutics to treat their condition. Outside of the lab, I enjoy baking, dancing, practicing taekwondo and going on long walks around Stanley Park!
Awards:
Faculty of Medicine Graduate Award (2019)
UBC Four Year Doctoral Fellowship (2020)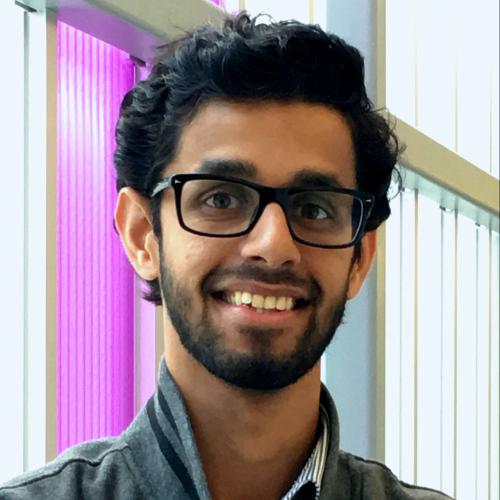 Mehul Sharma
PhD Student
I have an MSc in pathology from UBC. I research primary immune deficiencies. Come meet me if you would like to learn more about me and my research!
My extracurricular activities revolve around mountains and lakes in the summer, and movies for the rest of the year.
Research Staff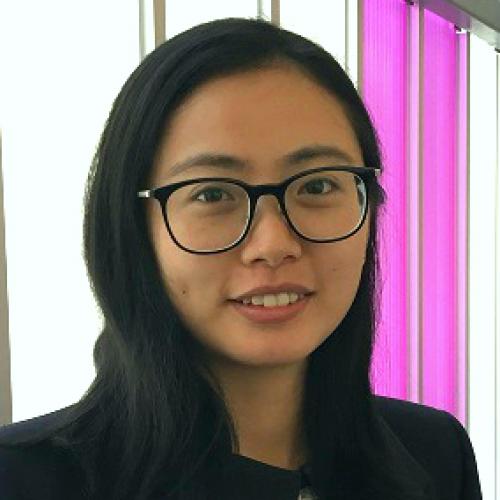 Darlene Dai
Biostatistician
I am a biostatistician with more than 5 years of experience in analyzing and interpreting data. I specialize in using high dimensional genomic, proteomic, and clinical data to derive clinically useful diagnostic or prognostic tests.
I hold a bachelor of statistics from Central University of Finance and Economics, Beijing, China and completed a master's degree in statistics at the University of British Columbia in 2013. I enjoy eating, drawing, travelling and watching movies!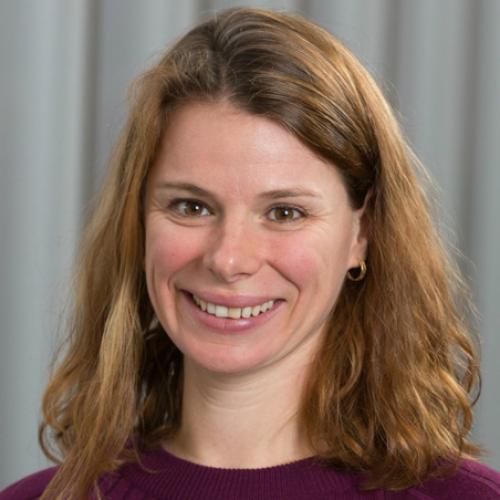 Kate Del Bel
Research Manager
As the research manager of the Turvey Lab, I ensure that all lab operations run smoothly. I have my BSc in molecular biology and genetics from the University of Guelph and an MSc in microbial molecular genetics from the University of Calgary. This background training has led me to focus my research on rare diseases and their genetic causes. I am passionate about translational research and the opportunity to find answers and possible treatments for BC Children's Hospital patients and families.
When I am not in the lab, I enjoy reading, crafting and spending time with my family.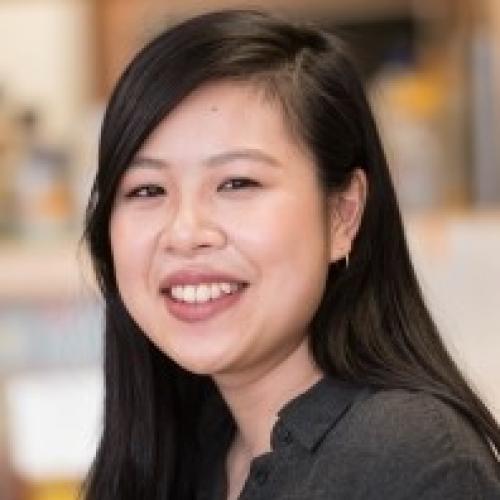 Susan Lin
Research Technician
I have a BSc in physiology from McGill University and a MSc in neuroscience from the University of British Columbia. I used to study amyloidogenic proteins in Alzheimer's disease, but I've since transferred my skills in molecular biology from the brain to the immune system. Outside of the lab, I enjoy reading, baking, and trying out new coffee places around town.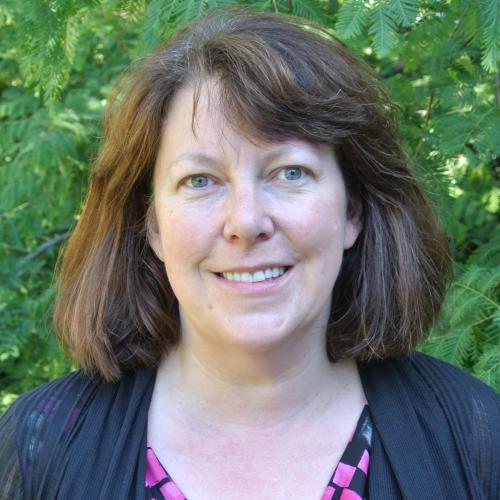 Valerie Tolsma
Administrative Assistant
I like to think that I'm the most important member of the Turvey lab — other than Turvey himself, of course. In my role as chief of scheduling, I am responsible for managing Dr. Turvey's calendar. He has entrusted me with his most precious resource — time. Stuart is my boss, yet I control him. It's a paradox that works!
CHILD Study Staff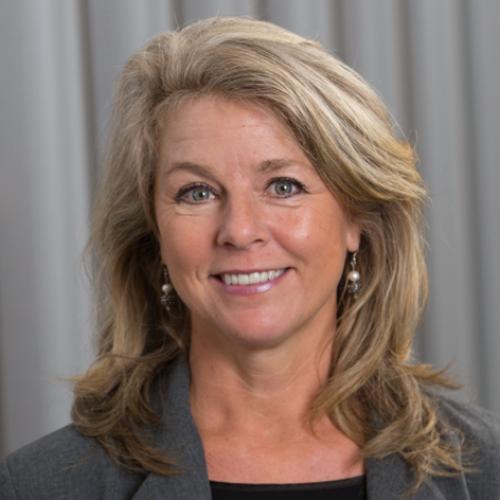 Linda Warner, RN, BSN, CCRP
Clinical Research Coordinator
I am currently the clinical research coordinator for the CHILD Cohort Study. I am an active member and co-chair on national CHILD committees for Knowledge Mobilization and Participant Engagement. I worked for many years as a pediatric nurse at BCCH and truly understand the symbiotic nature of research and clinical practice. 
I have a BSc in nursing from UBC and an international SoCRA designation as a certified clinical research professional. I am passionate about participant engagement, recruitment and retention, and have been a speaker and moderator on these topics.  
In my spare time I like to keep fit and travel, and enjoy volunteering internationally, such as with projects in Haiti, Tanzania and Mexico.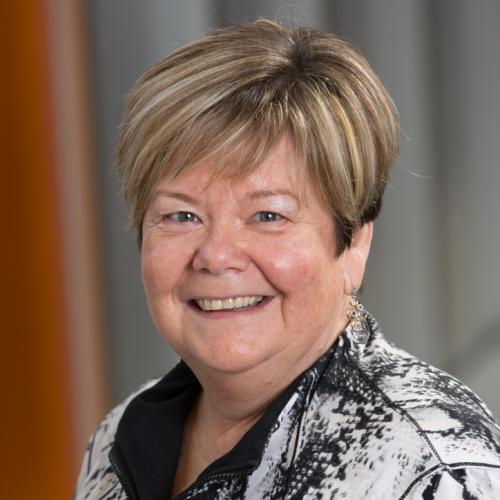 Maureen Mooney
Clinical Research Nurse
My role is Research Nurse with the CHILD and MIREC-ENDO studies. In both studies, the moms were recruited while they were pregnant and the families have become very precious cohorts in these longitudinal studies. We are very grateful for their commitment!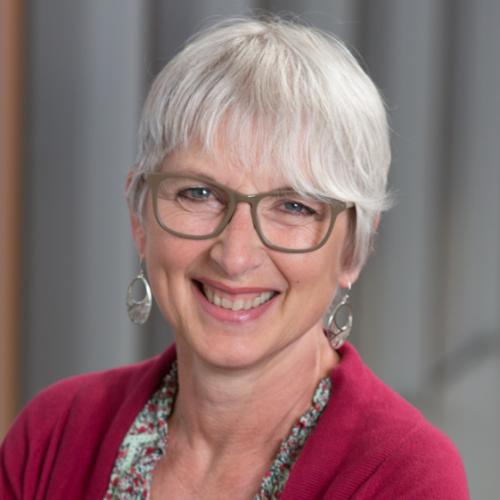 Mary Beckingham
Clinical Research Assistant
I am originally from London, UK, with a background in child development and education and entered the world of research quite by chance. I am a member of the Turvey Lab Team, working on the CHILD and MIREC-ENDO studies. These are longitudinal studies looking at how certain exposures during a mother's pregnancy and the infant's early life may affect the child's health later in life.
I have lived in UK and Kenya but call Canada home. When not at work, I manage a busy international household. I have five adult children and four grandchildren whom I adore!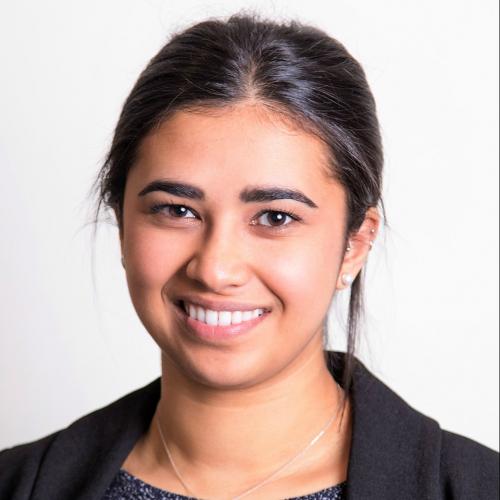 Lauren Muttucomaroe
Clinical Research Assistant
I am a clinical research assistant for the CHILD, MIREC and TIDEX Studies, and I have a BSc in biology (minor in psychology) from UBC. I love interacting with the families and enjoy how my role is a combination of what I studied and what I am passionate about. I am planning to pursue my master's degree in public health to further my opportunities in the health care and research fields.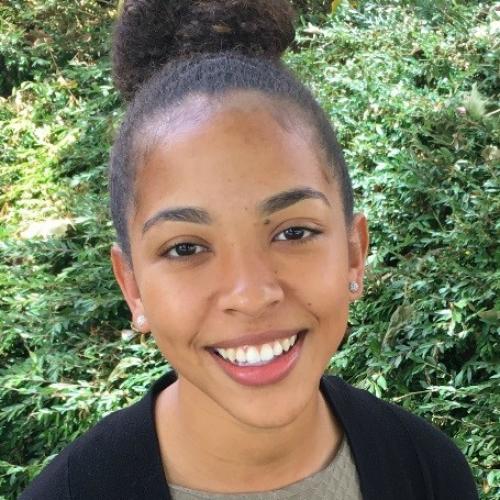 Tamara Coffin
Clinical Research Assistant
I am a clinical research assistant with the CHILD Study and MIREC-ENDO study. They are both longitudinal cohort studies with the children ranging from 7 to 9 years of age. I am very thankful to all the participants, and I am excited to see what new findings will emerge from this age group! I completed my bachelor's degree in health sciences at the University of Ottawa and have recently graduated with a master of public health from the University of Alberta.
Outside of work, I stay active by playing soccer and tennis. I also enjoy playing the piano and violin.
Alumni
Dr. Catherine Biggs (MSc graduate)
Dr. Hind Sbihi (postdoctoral fellow)
Alice Zhou (lab assistant/summer student)
Chelsea Cutler (MSc graduate)
Shan-Yu (Shane) Fung (research associate)
Leah Stiemsma (PhD graduate)
Aabida Saferali (PhD graduate)
Hong Yang (research associate)
Felix Orben (MSc graduate)
Anthony Tang (PhD graduate)
Robert Ragotte (co-op undergraduate student)
Nico Marr (research associate)
Aaron Hirschfeld (laboratory manager)
Salmon Ali (MSc graduate)
Karolynn Hsu (MSc graduate)
Christoph Blohmke (PhD graduate)
Rachel Victor (research assistant)
Julia Schneiderman (research assistant)
Sarah Kam (research assistant)