COVID-19 Community Response Study
हिंदी : कोविड-19 सामुदायिक प्रतिक्रिया अध्ययन | ਪੰਜਾਬੀ : ਕੋਵਿਡ-19 ਕਮਿਊਨਿਟੀ ਰਿਸਪੌਂਸ ਸਟਡੀ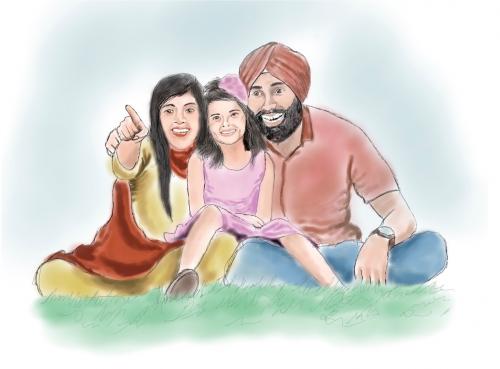 We are looking for:
Members of the South Asian community in the Lower Mainland.
The study involves:
A 60 minute interview by telephone or Zoom.
Why we are doing the study:
The Vaccine Evaluation Center (VEC) at BC Children's Hospital is currently recruiting for a study being done across Canada. Researchers want to understand the views of the South Asian Canadian community regarding:
Your experience of the pandemic and COVID-19 vaccination
What COVID-19 and vaccine information you need
More Information or to Participate:
For more information and/or if you are interested in participating in an interview, please call us at
604-875-2422 or email us at vecstudies@bcchr.ubc.ca and mention the COVID-19 Community Response Study.
You will receive:
Eligible participants will receive a $50 e-gift card after the interview to thank you for your time.
If you are interested in joining one of our studies or
would like to be added to our contact list, click below.
Click Here to Participate