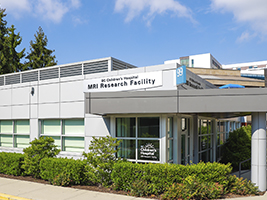 Your study team will advise where to meet them if not at the BC Children's Hospital MRI Research Facility. Please confirm your meeting spot in advance of your appointment. If you are meeting your study team at the MRI Research Facility, please go to Door 99 (site map). 
Everyone participating in an MR scan or simulator visit is asked to arrive in the MRI Research Facility a minimum of 15 minutes prior to the appointment time. You will be required to fill out an MR screening form upon arrival.
Preparing for your MRI scan 
There are no specific dietary or other preparations for your MRI scan. Take any medications as prescribed by your doctor.
You must change into hospital clothes upon arrival, prior to your appointment, and remove any metal accessories such as watches, jewelry, hair clips, and bras with metal hooks.
All piercings and removable dental bridges/dentures must be removed.
Please do not wear eye make-up.
Please do not apply any scented body products on the day of your appointment. 
Please do not use any hair gel and make sure your hair is dry. 
MRI Safety Reminder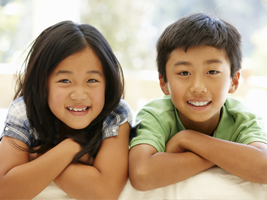 The most important part of preparing for your MRI is determining
whether you have any metal or surgical implants that may be affected by the strong magnetic fields used in the MRI process. Most implants are
not affected by MRI, but if you have any of the following you will not be able to participate in the MRI study:
Pacemaker
Brain aneurysm clip
Cochlear implant
Recent surgery or tattoos within the past six weeks
Possibility of pregnancy
Electrical stimulator for nerves or bones
Implanted infusion pump
If you have any of the following, please contact the study coordinator or MR technologist:
History of any eye injury involving metal fragments
You have been a metal worker (grinding, machining, or welding)
Artificial heart valve
Orthopedic hardware (artificial joint, plate, screws, rods)
Other metallic prostheses
Coil, catheter or filter in any blood vessel
Ear or eye implant
Shrapnel, bullets, or other metallic fragments
Medication releasing skin patches (nicotine, birth control, nitroglycerine)
Directions & Parking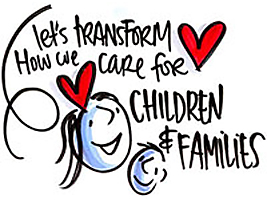 The BC Children's Hospital MRI Research Facility is located at 
Entrance 99 near the neonatal and pediatric intensive care units at
BC Children's Hospital and BC Women's Hospital
(on the south side of the hospital site).  
BC Children's Hospital MRI Research Facility
4480 Oak Street
Entrance 99 (site map)
Vancouver, BC V6H 3N1
(604) 875-2000 ext. 6897
Vehicles may enter the site off Oak Street, Heather Street, and 28th Avenue. 
Please note that site parking is metered and may be limited at times. In addition, there is considerable construction on the site due to the expansion of BC Children's Hospital. It is recommended that you give yourself extra time to find parking and walk to the BC Children's Hospital MRI Research Facility in advance of your appointment.