Current projects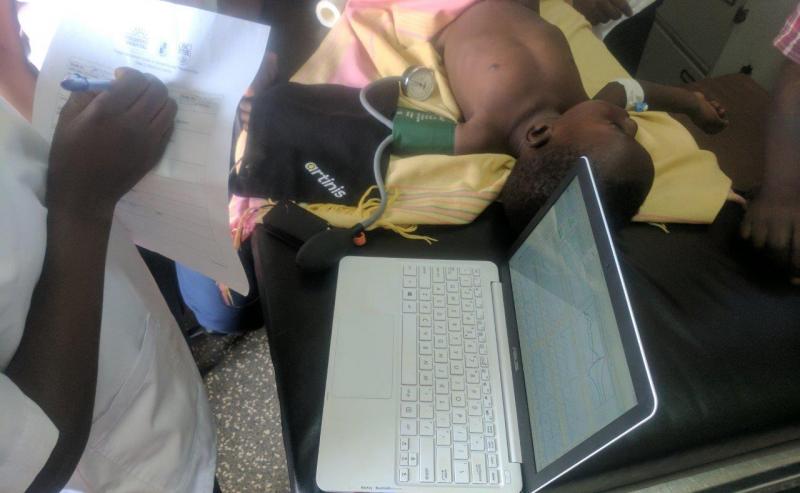 Tissue oxygen saturation in malnutrition and pneumonia
Founded by Grand Challenges Exploration, this study is one of our ongoing global health projects in Uganda, Africa. Children with moderate to severe malnutrition are more susceptible to get infections creating a vicious cycle of "infection-malnutrition". Near Infrared Spectroscopy (NIRS) is a non-invasive technology which could be used in clinical settings to measure changes in tissue oxygenation and hemodynamics. The purpose of this study is to evaluate and develop a non-invasive diagnostic and treatment-progress monitoring tool to assess peripheral muscle oxygen saturation levels using NIRS. The absorption of very specific wavelengths of light in a child will provide an objective measure of a child's metabolic status and allow identification of those who are at increased risk of dying from pneumonia. This method will assess disease severity and monitor treatment progress.
Extending the Capabilities of Mobile Device Based Pulse Oximetry
With funding from NSERC, we have partnered with LionsGate Technologies Inc., a Canadian company and UBC spin-off, (LGTmedical; lgtmedical.com), to develop original smartphone-based sensors and mHealth software applications. Our team created the Phone Oximeter™, a series of mobile applications that incorporate a proprietary analog-to-digital AC-coupled bridging framework, the Vital Signs DSP™, to enable measurement of blood O2 saturation and heart rate. External hardware is minimal and the applications use inexpensive medical sensors that connect to devices through the universally-available audio port. Via such technical innovations, and by leveraging the ubiquity of devices and data networks in the developing world, the Phone Oximeter™ will radically reduce the cost of disease diagnosis and make monitoring of vital signs accessible worldwide. In this project, our research and development objectives are to improve the signal quality and extend the functional capabilities of the Vital Signs DSP™-driven Phone Oximeter™, including developing a sensor for neonates and infants.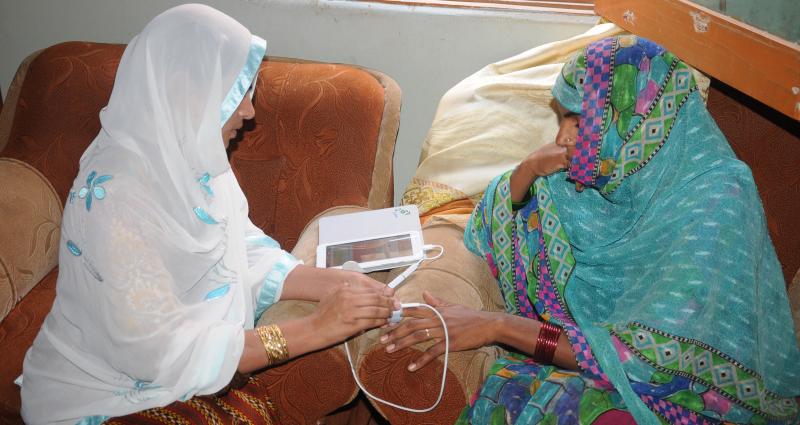 Community Level Interventions for Pre-eclampsia
The hypertensive disorders of pregnancy (HDP), including pre-eclampsia, remain one of the top three categories of maternal mortality and morbidity, globally. The majority of deaths due to HDP occur in low and middle income countries. The Community Level Interventions for Pre-eclampsia (CLIP) trial is a large cluster randomised controlled trial happening in Mozambique, Pakistan and India using mobile applications developed by our group. Community healthcare workers use the CLIP PIERS on the Move mobile application to regularly assess pregnant women in their homes. The app uses the mini-PIERS (Pre-eclampsia Integrated Estimate of RiSk) predictive model to determine the probability of an adverse event in the next 48 hours and then provide a recommendation of regular care or antihypertensives and transport to a hospital.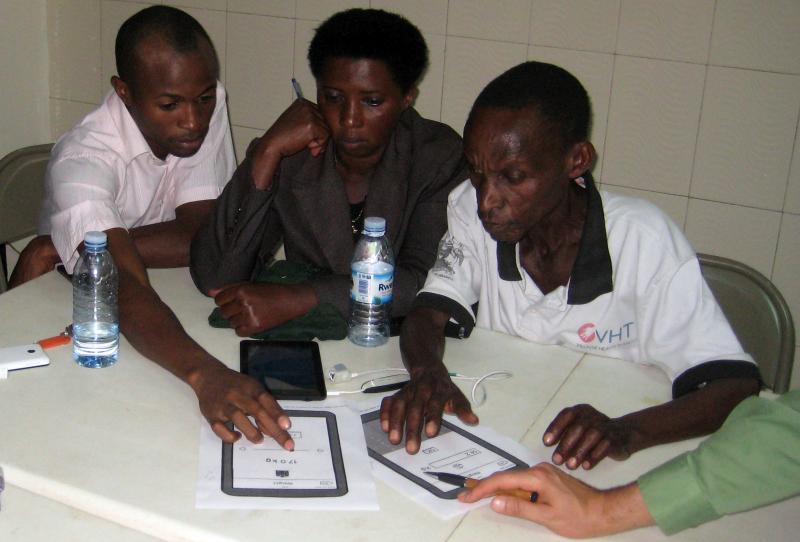 Childhood pneumonia is the leading cause of death for children under five years of age worldwide and this project aims to save children's lives in the remote and low resource areas where the burden is highest. Funded by Google Impact Challenge Canada, the PocketDoc is mobile application connected to a pulse oximetry sensor that assess a child's vital signs and overall condition, for use as a triage tool in low-resource hospitals. This powerful diagnostics tool is being designed for and in collaboration with health workers with limited education working in remote and developing parts of the world.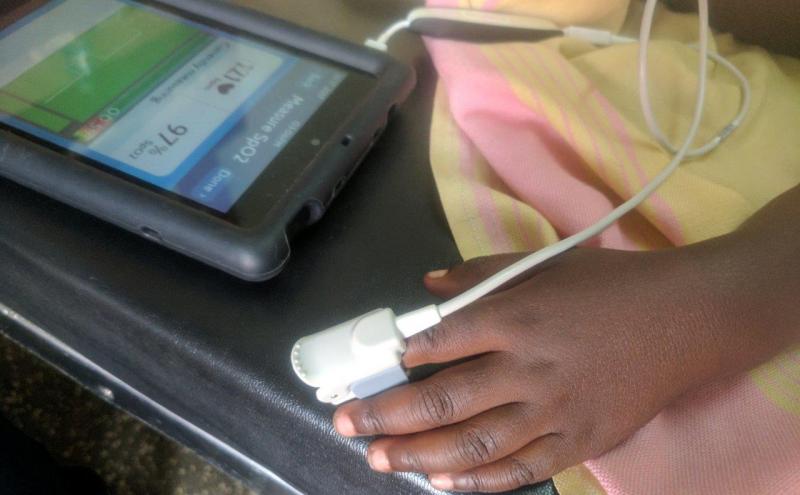 In Sub-Saharan Africa, infectious disease accounts for 6.3 million deaths among children under 5 years old. Postdischarge death is recognized as a major contributor to overall child mortality. This research aims to reduce the rates of mortality using a discharge bundle consisting of 3 components. Firstly, the PAediatric Risk Assessment mobile application is used along with a pulse oximeter to identify pediatric patients at high risk of both in-hospital and postdischarge mortality. Secondly, a discharge kit provides education on post-discharge risk periods and recognizable early warning signs of recurrent illness. The kit also includes health incentives such as a bed net, soap and oral rehydration salts. Lastly, a back-referral to a village health center ensures that high risk children are seen by a health provider in the critical days and weeks following discharge.