Dr. Megan Levings and Dr. Jill Zwicker are two of the new Canada Research Chairs announced June 15, 2021 by the Government of Canada.
Dr. Levings is Canada Research Chair in Engineered Immune Tolerance.
Dr. Zwicker is Canada Research Chair in Pediatric Brain Development and Rehabilitation.
"BC Children's Hospital Research Institute is home to world-class scientists. It's wonderful to see these great minds recognized. I'm excited to see the research advances each of them makes," said the Research Institute's interim senior executive director, Dr. Stuart Turvey.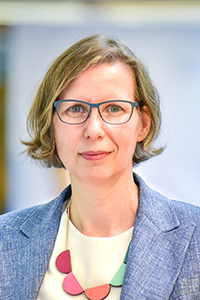 Dr. Levings examines how T regulatory cells (Tregs), which can instruct the rest of the immune system to tone down its response, could be used to prevent transplant rejection or slow the progression of autoimmunity and thus improve diagnosis and treatment for children with immune-related diseases. By engineering specialized versions of these Tregs, Dr. Levings hopes to develop a new treatment that could be tailored to recognize specific targets, such as donated tissue, and then orchestrate the rest of the immune system to leave it alone. Such a treatment could help kids and adults needing organ transplants or with autoimmune diseases as it would reduce the need for immunosuppressive drugs and increase treatment effectiveness.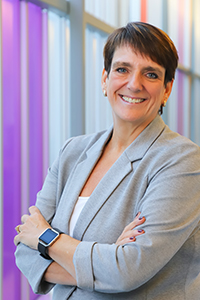 Dr. Zwicker's research program focuses on children with developmental coordination disorder (DCD), a common but under-recognized neurodevelopmental disorder that affects more than 450,000 Canadian children, or one to two children in every classroom. She aims to increase awareness of this disorder, which significantly affects a child's ability to learn motor skills and perform daily activities.
Dr. Zwicker works to unravel potential causes of DCD, examine how the disorder affects brain development and determine whether there are modifiable risk factors to prevent the disorder. As an occupational therapist, she also endeavours to provide evidence of brain changes and improved motor outcomes associated with rehabilitation intervention and to improve services for timely diagnosis and early access to evidence-based treatment. Dr. Zwicker is also interested in examining the relationship between brain development and motor skills of children who were born preterm or with heart disease to inform interventions that could lead to better brain functioning and motor skills.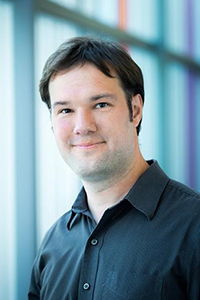 Congratulations also go to renewed Canada Research Chairs.
The Government of Canada renewed Dr. Philipp Lange's Canada Research Chair in Translational Proteogenomics in Pediatric Malignancies. Dr. Lange strives to develop new diagnostic and therapeutic approaches to detect and treat children suffering from cancer earlier, better and with reduced impact on their lives. He combines genomics with proteomics, a technology that enables the monitoring of all of the proteins in the body and the detection of how they change in childhood cancer. His team then uses computational approaches to further analyze and integrate their findings and to make them accessible to clinicians and scientists around the world.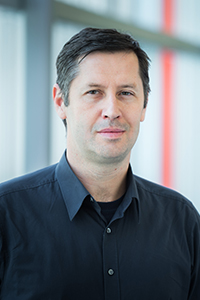 Dr. Alexander Rauscher's Canada Research Chair in Quantitative Magnetic Resonance Imaging (MRI) was also renewed. Dr. Rauscher uses MRI scanners, which don't use radiation like CTscanners or X-ray machines, to scan repeatedly people – even babies – in an effort the get detailed maps of the brain. His lab also develops MRI methods to measure damage to and repair of myelin – the insulator around the nerve fibres. These methods allow earlier and better diagnoses of diseases and help physicians to initiate the most suitable treatment as early as possible.
Our appreciation goes to the Research & Technology Development Office at the Research Institute, which provides expertise and support to many of the investigators who applied for these appointments.